Why Kourtney Kardashian Was Slammed for Getting Her Kids a New Puppy
Keeping Up with the Kardashians fans and haters alike have made a sport of weighing in on the stars' lives via their social channels.
Kourtney Kardashian has been making headlines as of late thanks to her feud with Kim regarding her participation (or lack there of) in KUWTK.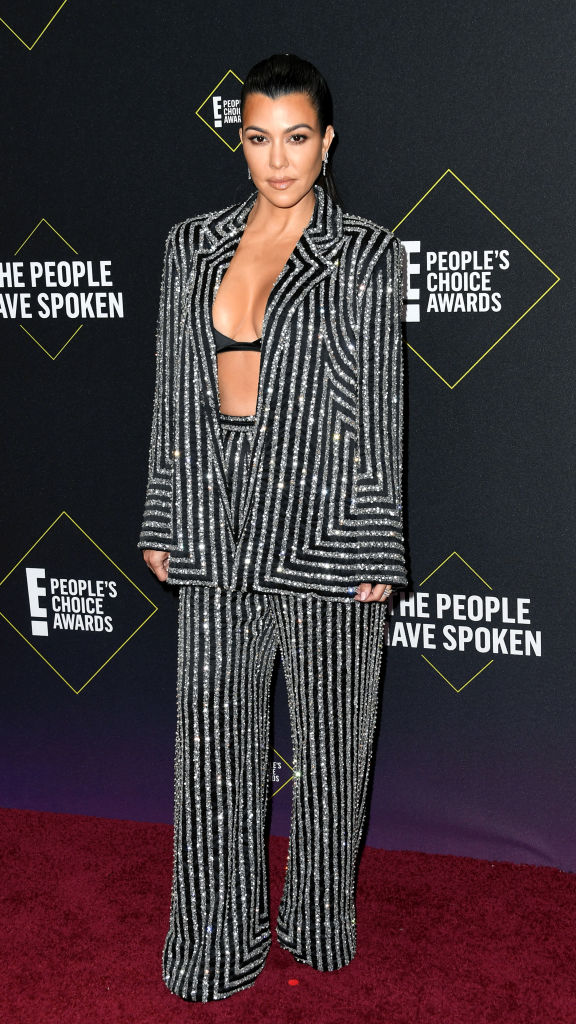 Kourtney Kardashian gave her kids a new puppy for Christmas
But fans are talking about Kourtney for a different reason now. The Poosh founder got her kids a new puppy for Christmas and people have feelings about it. Some Instagram users accused Kardashian of getting rid of their old dog, a Pomeranian named Honey, upon buying the new puppy.
A couple of weeks ago, Kardashian posted a video of Reign asking for a "real dog" for Christmas.
"Can I please have a lot of toys and, like, a real dog?" Kardashian's youngest asked. "Please bring it tomorrow. I want to see it really bad."
He was talking to his "elf."
"Okay, but what kind of real dog do you want?" the mother asked. "Big dog or a little dog?"
"Little," Reign replied.
Well, the youngest got his wish. Kardashian posted a series of photos of herself and her kids cuddling with the new pup the day after Christmas.
Kourtney Kardashian responds to criticism about her family's new puppy
"But do they still have her Pomeranian?" asked one Instagram user. "Or do they just get rid of dogs for new ones."
Kardashian made a point to respond to the commenter.
"Of course we still have Honey our baby Pom Pom," she wrote back.
Another commenter wrote that the new puppy would surely be "temporary since you never keep your dogs."
"Wow so much negativity we still have Honey, but thanks for your assumptions," Kardashian responded. "I'll assume Santa wasn't good to you, hence your vibes."
The reality star posted a photo of her daughter Penelope holding Honey back in October.
But the comments aren't all bad. When Kardashian posted about the new pup she asked her following what she and her family should name their new pet.
"But what should we name her?" she captioned the photos.
Names like "Baby," "Iggy Pup," "Gucci," "Fendi," "Lucky," and "Muffin" were pitched by fans.
Kardashian's ex, Scott Disick, also shared a photo of the new puppy to his Instagram stories.
"New family member," he wrote.
Read more: Tyler Cameron Calls Kanye West Out For Saying Kim Kardashian's Met Dress Was 'Too Sexy'–'Ye lost his confidence'