Why Kris Jenner Loved Being Pregnant
Kris Jenner, 63, the matriarch of the Kardashian-Jenner clan, loved being pregnant. "That's why I did it six times," she joked during an appearance on The Ellen DeGeneres Show in early May 2019. 
Jenner had four children with her first husband Robert Kardashian; Kourtney, Kim, Rob Jr., and Khloé. Then she had two with her second husband, Caitlyn Jenner (formerly Bruce Jenner); Kendall and Kylie.
While her kids are all grown up and starting families of their own — Jenner has 10 grandchildren — the world's most famous momager remembers when her kids were little like it was yesterday. Continue reading to learn why Jenner loved being pregnant. 
Jenner appeared on Ellen DeGeneres's talk show as a guest during an episode all about mothers, which aired — you guessed it — around Mother's Day.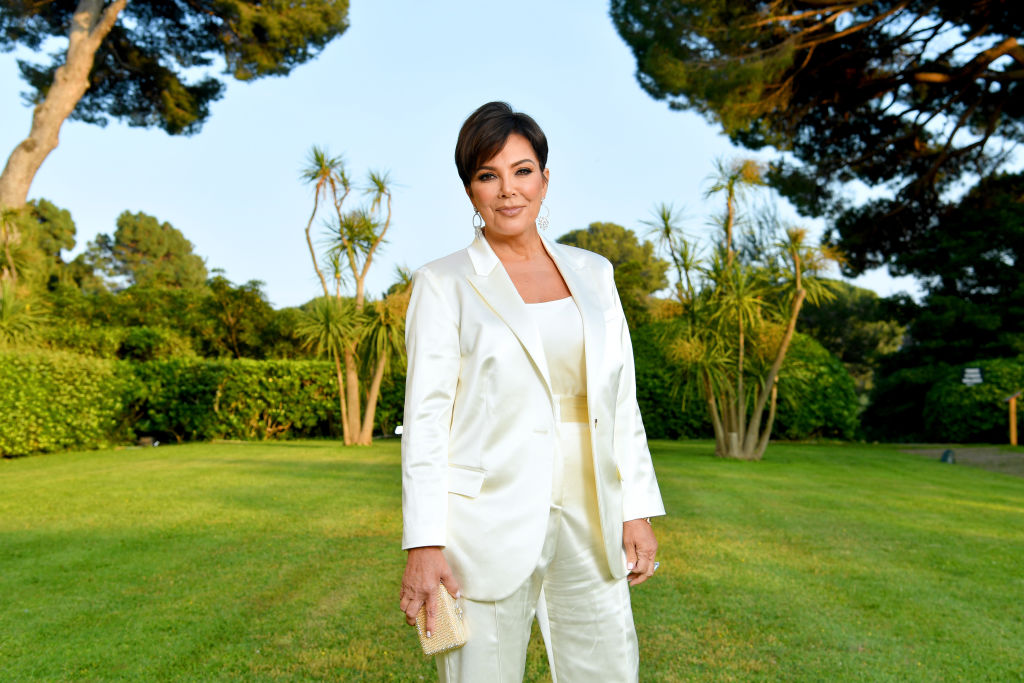 Being a mother of six Jenner had a lot to talk about with DeGeneres and her audience of first-time mothers. Before Kourtney (who has three children with Scott Disick) surprised her mom on the show along with six of her grandchildren to tell her Kim's surrogate had gone into labor with baby No. 4 for Kim and her husband, Kanye West, Jenner took a walk down memory lane recalling what she experienced being pregnant. 
Why Kris Jenner loved being pregnant
Ellen kicked off Jenner's appearance by asking her what she remembered about her first pregnancy. Jenner said mothers seemed to be divided on the topic. " I mean you either love it or you hate it," she said. "And I loved it." She said she knew before getting confirmation that she was expecting. She continued, saying she enjoyed everything, even giving birth, to Ellen's shock who jokingly noted it's known to be painful. 
Jenner said she loved giving birth because of epidural. 
"I wasn't one of those girls who thought I was going to do it naturally. I needed to have some, you know, a little assist," Jenner explained. 
She continued, saying the anesthesia helped her enjoy the experience: "But once I had the epidural and just surrendered to the whole experience, there's nothing … like, another human being is coming out of you. You're making a baby."
"It's a miracle," she said. 
"It's a miracle but it's also painful," DeGeneres said with a smile. 
Jenner apparently loved giving birth so much, she delivered two of her grandchildren. She delivered Kylie's daughter, Stormi Webster, and Khloé Kardashian's daughter, True Thompson. 
Jenner 'couldn't explain' giving birth
Jenner who has been enjoying being a grandmother since Mason Disick came along — the grandkids call her "Lovey" — explained when she became a mom she didn't know how to put the experience into words.
All she could do was explain her birthing story. "I couldn't explain to my friends. I just kept repeating … I told the story of the whole birth to everybody I ever knew. They would be so tired of talking to me." 
Kris Jenner advice for new parents
DeGeneres asked Jenner to give the expectant mothers in the audience advice. She said the "most important thing is to enjoy every second because it goes by so fast."
Jenner recommended writing everything down or documenting it with videos and pictures because one day they're adults having kids of their own. Sure enough, that day has come for Jenner who is now enjoying life as a grandmother.