Why Kris Jenner Might Have Seriously Profitted From Kylie Jenner's $600 Million Sale
Kris Jenner may be the most successful momager of all time. She's been mothering/managing her daughters and their careers for a long time, and now has raised five of the most successful women in entertainment. All of her daughters have made their own money through modeling, marketing deals, and beauty lines, among other ventures.
Of course, both of Kris's husbands have been rich, which helped her daughters get a leg up in the world. Robert Kardashian was a successful lawyer, and Caitlyn Jenner was an Olympian. Still, Kylie Jenner became one of the youngest female billionaires a few years ago, and Kris had a big hand in that feat.
Now, Kylie is in the news again, for selling the majority stake in her beauty company for $600 million. As a mom, Kris is surely proud of her daughter's success, but as a manager, did she get a cut?
Kris takes a manager's fee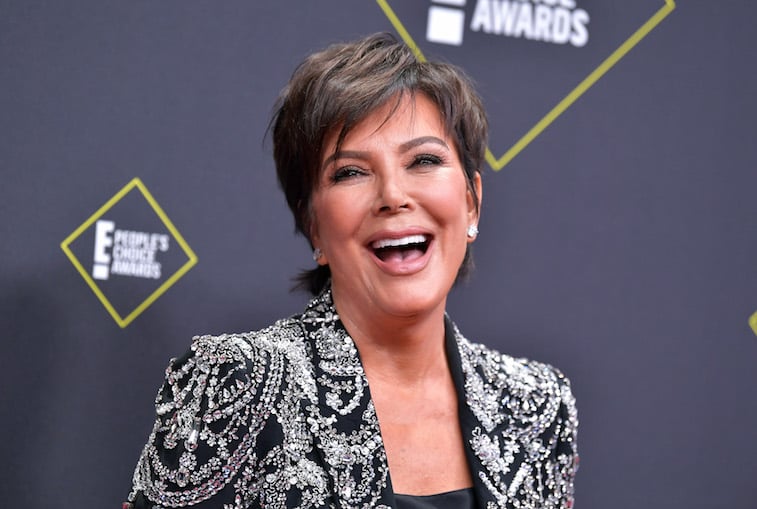 It's industry standard for managers to take 10% off of any money their clients make. Apparently even when your manager is your mom, that still holds true. Kris reportedly manages all of her daughters' careers, and takes her 10% cut off of whatever they make.
However, when CNBC reporters asked Kris if she would take her 10% from Kylie Jenner's new deal, she hedged. She talked around the question without really answering it.
She said, "Well, you know, I've told you that before." She then went on to say that as a mom "I just want to continue to help the girls do whatever it is to just focus on what it is their dreams are, and that makes me really happy. I think any time a mom is able to see the success of her daughters at this level and have them be really great people with great hearts and be super focused — I'm just super proud."
We're pretty sure that means that yes, she did take her 10%. If that's the case, she came out of the deal $60 million richer.
The deal is supposed to help grow Kylie Jenner's brand
Kylie sold the majority of her company to Coty. While Kylie will maintain creative control, partnering with a bigger company will give Kylie's products more reach. Or at least that's what she hopes. Coty already has a few successful beauty companies in its portfolio, including Rimmel London and OPI.
According to Kris, the global expansion of Kylie Cosmetics is something they've wanted for a while, and they're hoping that the Coty partnership will facilitate that. "I think the goal is to just keep building Kylie's existing beauty business into a global powerhouse brand. That's the vision."
Kylie Jenner's company was valued at over $1 billion
Specifically, Kylie Cosmetics was valued at $1.2 billion during the sale. That's certainly nothing to sneeze at. Critics often point out that it's easy for someone to make money if they come from a rich family.
Kylie certainly benefited from her family's connections and capital in starting her company. However, it's not fair to say she didn't put work in. Building a billion-dollar company out of nothing isn't easy, no matter who you are. 
Kylie loves her work with Kylie Cosmetics, and she dreams of building it into even more of an empire than it already is. According to Kris, "this is what she wants to do for the rest of her life. She talks about it all the time. Twenty years from now, she sees herself doing this and maybe passing it down to her daughter."
We hope Stormi does go into the family business someday. She can build off of all her mother and grandmother's hard work.