Why Kristen Bell Didn't Feel the Forking Sparks With Her Main Man, Dax Shepherd
Few Hollywood couples can achieve what Kristen Bell and Dax Shepherd have. The duo has been married for over a decade and married longer. They make it look so easy, but it didn't start out that way. Bell said she didn't feel the sparks when they first met. Um, what? How did they go from that to where they are now? Their latest sit-down reveals all and we have the details.
Kristen Bell and Dax Shepherd work to make their relationship strong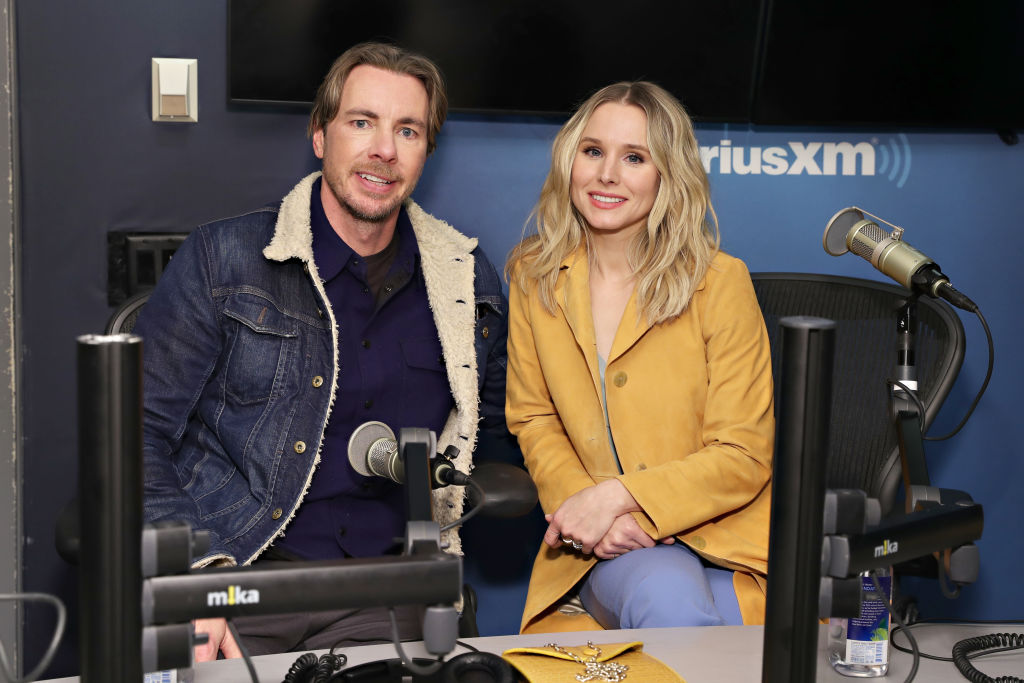 Bell and Shepherd's relationship hasn't always been as easy as it appears. They've broken up and gotten back together, they regularly attend couples therapy to strengthen their bond, and support each other's ambitions and goals.
The truth-tellers understand relationships take work and they're willing to do what it takes. Bell previously told People they're constantly doing "fierce moral inventories," which is something most couples could benefit from.
"We both take responsibility when we are wrong, and I think it is easy to work with him because I married him, because I enjoy spending time with him and I trust him. That is exactly what I want in someone that I work with," Bell said.
Why Bell said Shepherd's first impression wasn't her thing
You'd imagine Bell and Shepherd as the "love at first sight" kind of couple based on their intense interactions. However, that's not even close to how it really went down.
In 2007, the two met at a birthday party for the producer for Forgetting Sarah Marshall, Shauna Robertson. In an interview with Willie Geist for Sunday TODAY, Bell said there wasn't anything special about meeting Shepherd.
"I had just gotten out of a long term relationship," Bell said. "The only thing that I remember is that he talked so much. I was like, 'This guy can talk!'"
She said she didn't even know who [Shepherd] was.
"I was like, 'Maybe that's one of the guys from Jackass or something?'"
Shepherd's recollection is slightly different.
"He remembers, 'You were telling a really intense story about a deal you had gotten at Target,'" she said. "And I was like, 'That sounds like it was on brand.' And then we left. There were no sparks whatsoever."
"No sparks" might be The Good Place's Eleanor Shellstrop's way of saying, "ya basic." Two weeks later, that all changed. Bell and Shepherd ran into each other at a hockey game prompting Shepherd to make a move.
"I get a text that says, 'Hi, my name is Dax. I violated your privacy and got your number from Shauna. How do you feel about that?'" Bell said. "And I was like, 'Excuse me? You sound stimulating."
That was fourteen years ago. Funny wins all the points for making a relationship last.
"He's so bold and that was my kind of person," Bell added. "I was like, 'OK, starting it off with a really good joke that makes me feel, like, butterflies."
She admitted she fell in love with him "way before he fell in love with me." If that's not the cutest thing you'll hear today, then we can't help you.
What's next for the power couple?
Bell and Shepherd are busier than ever with two kids, Lincoln and Delta, and full-time careers. Bell's found major success with the final season of The Good Place and Frozen 2 (plus the Veronica Mars re-boot coming up).
Meanwhile, Shepherd has his hands full with his podcast, Armchair Expert, and hit ABC sitcom, Bless This Mess.
Together, Bell and Shepherd launched their own affordable, all-natural baby product line, Hello Bello, which is exclusively available at Wal-Mart.
There may not have been initial sparks when Bell and Shepherd first met, but now they're one of the nation's funniest, most relatable couples around. If that's not #couplesgoals, we don't know what is.