Why Kristen Bell Should 100% Not Return to the 'Gossip Girl' Reboot
Not long ago, we touched on Kristen Bell possibly returning as the voice of Gossip Girl in an upcoming reboot, something yours truly found interesting if they make the story about her instead.
Outing the real Gossip Girl did have a lot of possibilities, even though it seems obvious the show won't go this route.
As a result, it's time to look at the flip side and address why it's maybe best for Bell not to return to the show. All of this stems on the idea the producers will likely keep her as the anonymous voice. Elements of this still seem impossible when you consider how big of a star Bell is since the show ended.
Therein lies the problem with her returning, especially if the show wants to nurture a new teen cast playing upper crust Manhattanites.
Bell wants to return, but she might find it creatively stifling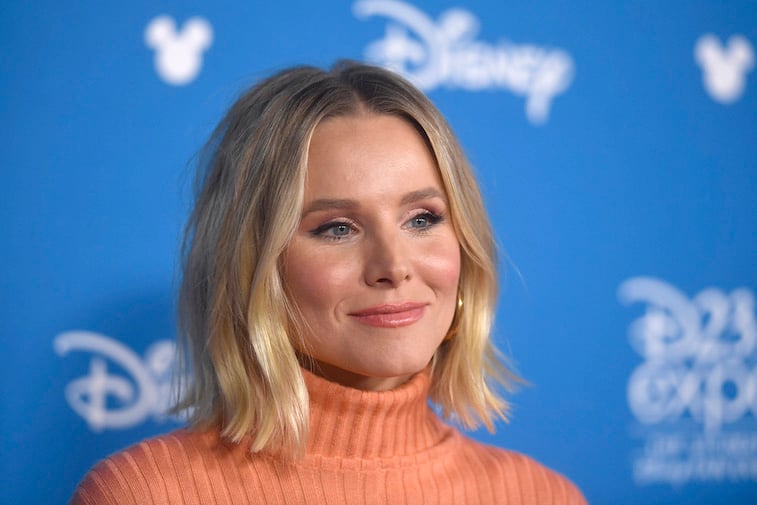 Many other sources have promoted the idea of Bell returning, including Harper's Bazaar. They're also quoting her from the recent San Diego Comic-Con where she expressed interest in returning.
With the reboot projected to start soon, though, how would it conflict with Bell's other projects? When she first took that job in 2007, she was on a rebound after Veronica Mars ended far too soon — despite latter show having successful reboots later.
Since those days, we've seen Bell become a superstar with NBC's The Good Place, not including major movies and other TV projects.
Once TGP ends after this coming season, we have to wonder if it'll be too late for her to join the new Gossip Girl.
How would she ultimately feel about doing the narrator voice again while giving precedence to a new crop of teenage actors? A lot of that usually depends on ego, and she doesn't seem to have one.
Not that other big stars haven't done voice overs behind-the-scenes
You can name some other superstars who took on voice over narrations on top shows. Ron Howard is one good example who did a very influential narration method (the "detached observer") for Arrested Development through its entire run. Everyone knew who he was without even needing credit, and his narration is still quoted in social media memes today.
We don't quite see Bell's narration in memes, but it's still well-remembered. Nobody else could really take her place either, unless the show wants to make a point there's a lot more like her out there.
One argument could be made the new "voice" of social media gossip is younger and more cognizant of how much online bullying/social gossip has devolved. Having Bell doing that now might seem fairly immature since she's almost 40 years old.
Should the new Gossip Girl decide to out her character, we'd see evidence of this, even though Bell still looks like someone in her early 20s. Maybe just doing the voice wouldn't be as big of deal since it's easier to do voice overs in a few sessions without disrupting other projects.
All indication shows a new cast will take precedence, with cameos
Apparently a few former cast members from Gossip Girl might make appearances. Chace Crawford recently said he might be involved. Nevertheless, the plan seems to be to bring in a new set of young adults to play the leads.
Having Bell play a narrator for this younger gang might feel a little strange. Also, her voice is very familiar to a couple of generations now when you include her involvement in the Frozen franchise.
Some sources (like TV Guide above) suggest there may not even be a narrator this time. If true, then there's going to be a missed opportunity there to bring something different as BH90210 managed to do this year by going meta.
Bell is arguably better off without Gossip Girl since we all outgrow prior things we were involved in. Her sophistication in comedy today well exceeds what the script would probably provide for her.