Why Kyla Pratt Couldn't Wait 'Til Christmas to Film 'No Time Like Christmas'
Lifetime's "It's a Wonderful Lifetime" began this weekend. The network is aiming to rival Hallmark Channel with its holiday output. Tonight's No Time Like Christmas is the third holiday movie of the weekend, and it's only October. Kyla Pratt stars in No Time Like Christmas and she couldn't wait to get into the Christmas season either, filming the movie in the summer to have it on the air in time.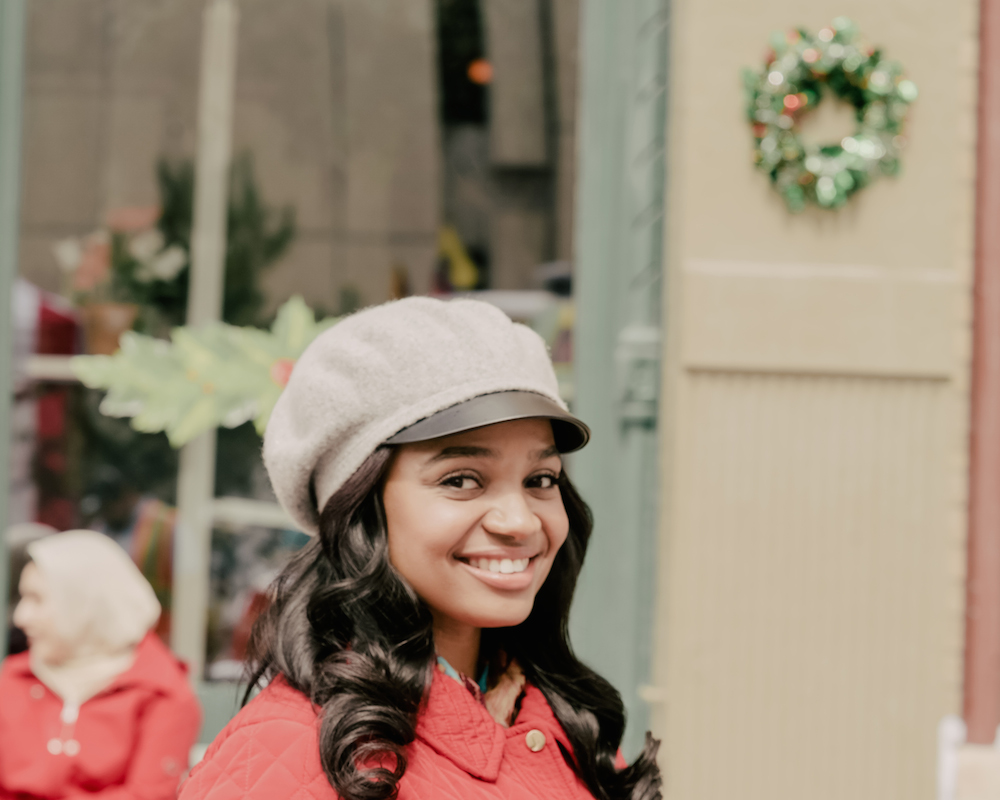 Pratt plays Emma, a workaholic ad executive who visits a Vermont bed and breakfast to prepare her big presentation. There, she finds her old flame Fletcher (Edward Ruttle) who is putting on the town Christmas play. Reconnecting with Fletcher and helping with the play distract Emma from work, and maybe that's for the best. Pratt spoke with Showbiz Cheat Sheet about No Time Like Christmas, airing tonight at 8 p.m. on Lifetime.
Christmas came early for Kyla Pratt
In order to be ready to air on October 27, Lifetime had to film No Time Like Christmas this past summer. That was fine with Pratt.
"I'm happy it wasn't [filmed in winter] because we shot it in Winnipeg, Canada and I hear that their winters are not very nice," Pratt said. "I'm a true L.A. girl. As soon as it gets 70, 65 I'm like, 'You have a coat? Anybody got a jacket?' There I think it goes under zero so I was happy I was there in summertime."
How they faked winter in 'No Time Like Christmas'
This wasn't Kyla Pratt's first rodeo with a Lifetime Christmas movie. They have a system for faking it.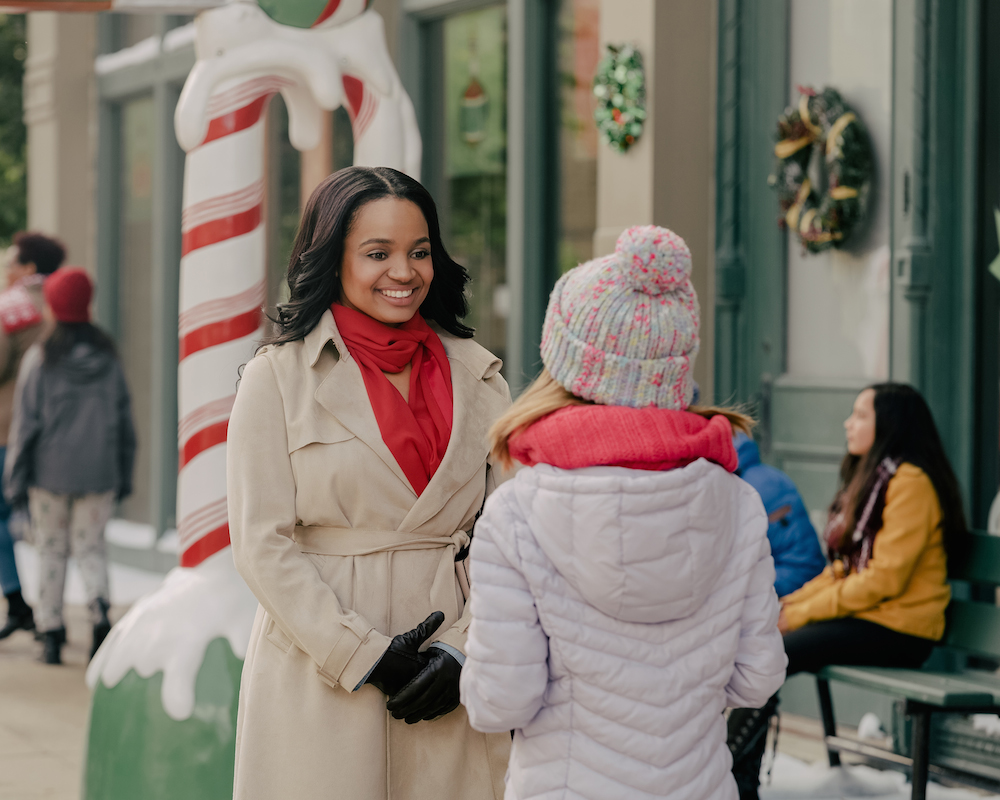 "It was warm with fake snow," Pratt said. "I shot a Lifetime movie last year as well. That was my first time learning about shooting a Christmas movie in the summer and I had a big wig on and then I had layers and layers of clothes and jackets and scarves. You still can't walk around like you're about to pass out. You have to walk around like [shivering] oh, it's freezing. I think that was the hardest acting of all."
The play made Kyla Pratt nervous
In the play, Emma sings Silent Night and an original song.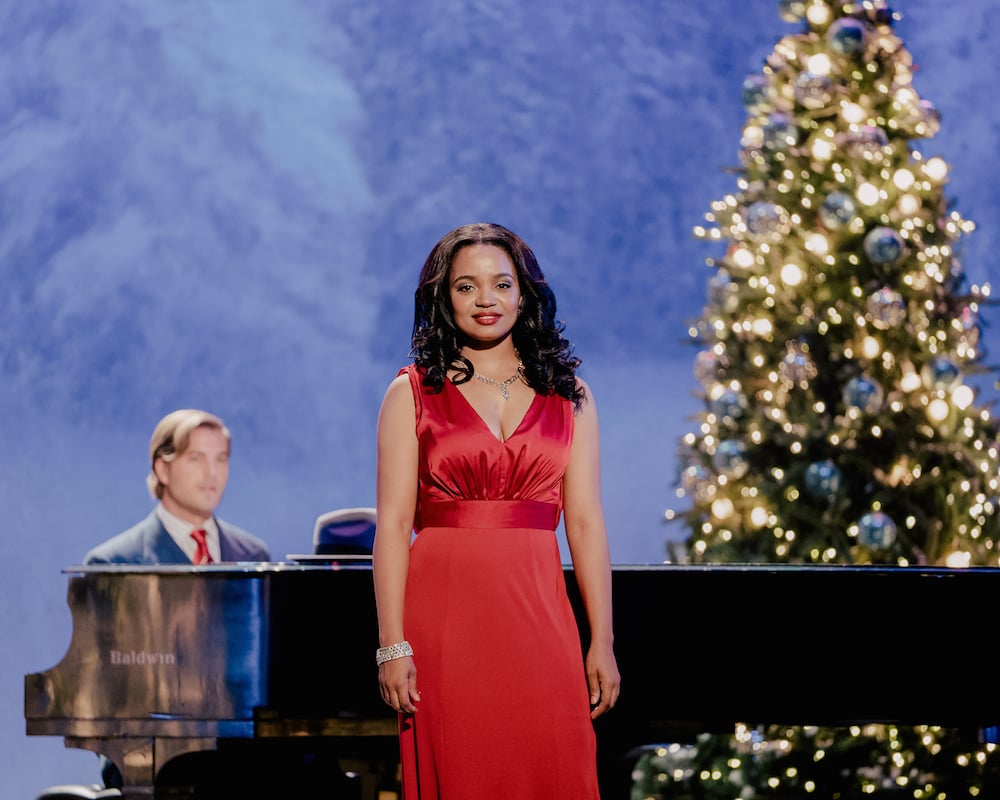 "The hardest part for me was the singing and I think that works for my advantage because I was extremely nervous," Pratt said. "So I was like so Emma's supposed to be nervous, right? Because she doesn't act so it's okay that I look nervous, right? And they're like yes, it's okay if you look nervous. I'm like great, so my real-life anxiety came through into Emma so that worked out for me."
Now Kyla Pratt can't wait for Christmas
With No Time Like Christmas on the air, it's time for Kyla Pratt to start planning for Christmas in her house.
"Christmas in my house is everything," Pratt said. "We have boxes and boxes of ornaments from when I was younger and we just let them pick their favorites and then I go get them random Disney ones or random little Nickelodeon characters, just anything that they like. We can do all white lights, colorful lights, what do you want to do? Just let them use their imagination."
Kyla Pratt wants to travel this holiday
Kyla Pratt may be an L.A. girl but she has family everywhere and hopes to visit them this Christmas.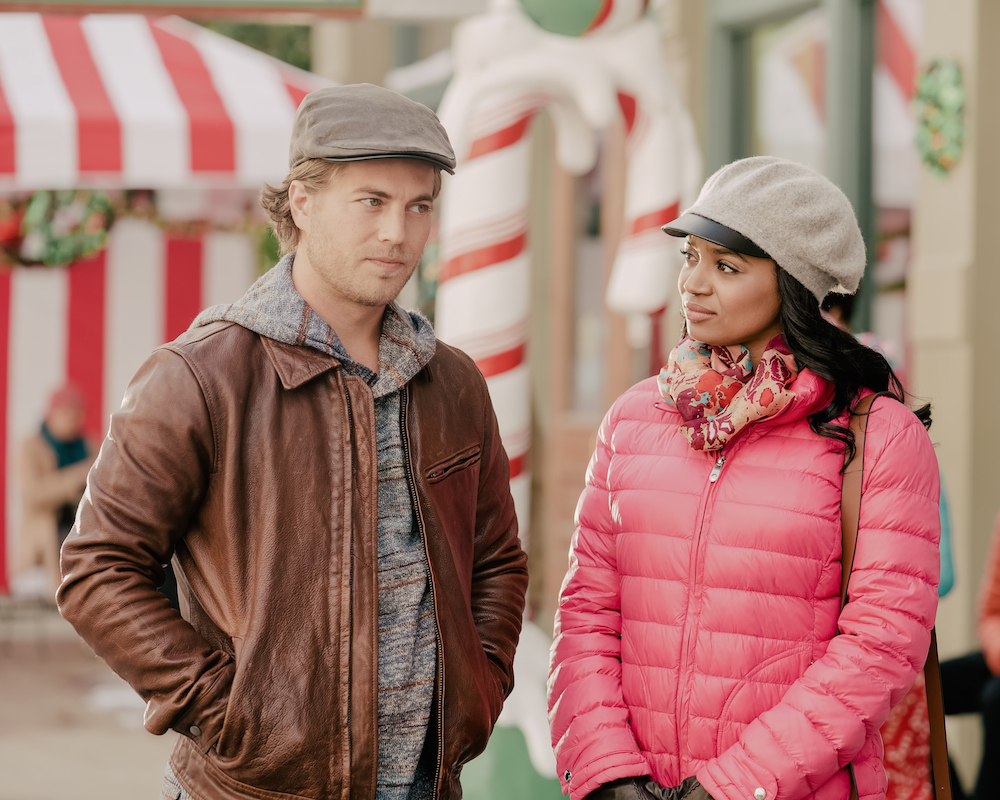 "I want to have my kids celebrate a white Christmas one year so I'm thinking about actually doing that this year. I'm L.A. born and raised so I'm used to being home. There's nothing like home. I do have family in Louisiana, I have family in Chicago. It's all over the place, in Las Vegas. Sometimes we'll go up there because my grandmother lives in Vegas and every once in a while we get a little snow up there but that's about it. A friend of mine lives in New York and we're talking about possibly bringing our Christmases together this year so we'll see."

Kyla Pratt, interview wtih Showbiz Cheat Sheet, 10/22/19