Why Kylie Jenner Singing "Rise and Shine" Is Suddenly Everywhere
Who knew that a video of a mother singing to her child could make the Internet explode? Only when the mother in question is Kylie Jenner, the makeup industry mogul and star of Keeping Up With the Kardashians is it apparently possible.
In a recent YouTube video, Jenner showed off the offices of her company, Kylie Cosmetics. She finished the tour in the room where her daughter Stormi was sleeping, and this is where our story really begins. Jenner flipped on the light and warbled, "rise and shine," to wake up Stormi.
Cue the Internet imploding.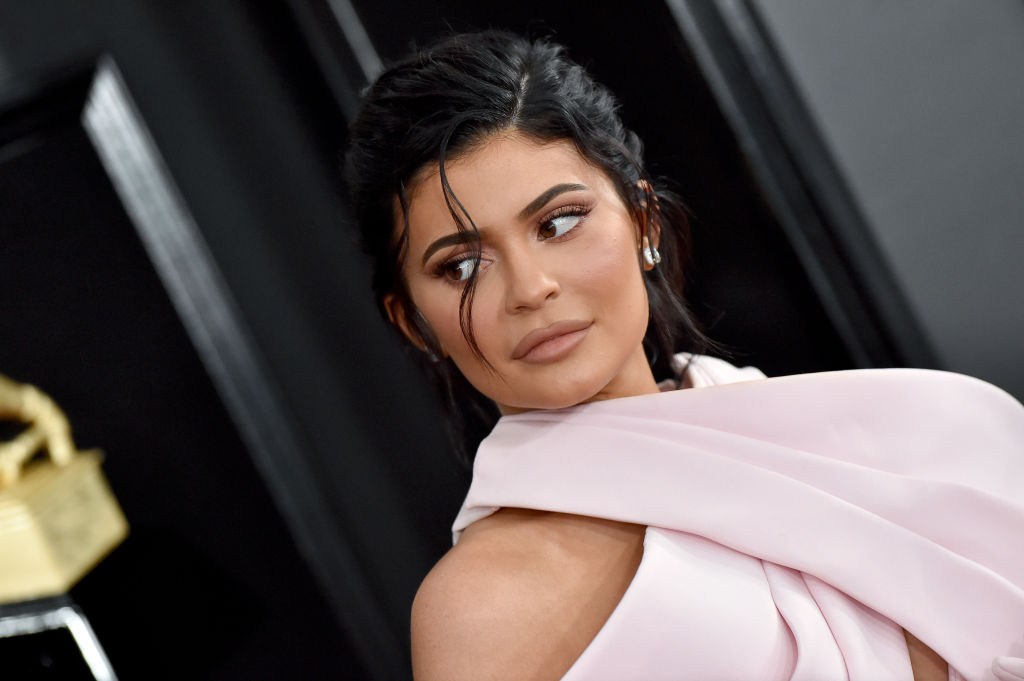 Apparently, Jenner can't sing. And apparently, it's the best thing that's ever happened.
How the Internet dealt with Jenner's song for Stormi
Twitter lost its collective mind over this moment of off-pitch crooning. Once it became meme-status, it absolutely took off.
One Twitter user admitted he had already listened "to the Kylie Jenner rise and shine video" 15 times.
Another "rise and shine" stan joked that the meme had more cultural impact than The Beatles:
Twitter proved, as it always does, that Kardashian memes can make anything relatable. One user tweeted, "When my insomnia and sleep paralysis kick in at the same time," with Jenner's new song playing over the video.
Miley Cyrus even got in on the action, tweeting an edited The Voice video that make it look like Jenner's singing voice got a four-chair turn.
Kylie Jenner laughs at herself on Twitter
Kylie Jenner has been a trooper through all of the trolls. She even retweeted a remix of the song along with four skull emojis to show she was "dead" (in the good, Internet kind of way).
She also posted some of the funniest takes on the meme on her Instagram account.
Ariana Grande offered to do a "rise and shine" remix
Pop superstar Ariana Grande got in on the joke, too. The singer posted a video to her Instagram Story of herself doing a "cover" of the now-famous song. Grande tagged Jenner and asked, "can i sample?"
Jenner responded with her own Instagram Story: "Yes, yes you can @arianagrande," she wrote, "As long as i'm in music video…"
How did Kylie Jenner's singing go this viral?
The Internet is often inexplicable in its weirdness, but we'll do our best to speculate. Perhaps it's that people just love to dunk on Kylie Jenner, who's known as the least likable Kardashian.
Maybe it's simply because she's out-of-this-world rich, which is frankly not relatable to most people. Also, the media keeps calling her "a self-made billionaire," when she was born into an incredibly wealthy family. (Not to mention, Kris Jenner a.k.a. "Momager" Extraordinaire raised her.)
It could also be the way Jenner flaunts her wealth, like she did with that luxury car collection in August. So many Instagram users criticized her for showing off her new $3 million Bugatti, Jenner deleted the post. Given that we live in a time period plagued by wealth inequality, it's not shocking Kylie is not the most likable figure.
Whatever the reason, Twitter and Instagram are having a grand old time with "rise and shine." We only know one thing for sure: the off-key bop will be stuck in our heads for the rest of the weekend.