Why Lamar Odom Regrets the Way He Treated Khloe Kardashian
Nearly three years after Lamar Odom and Khloe Kardashian's divorce was finalized, Odom is speaking up. He has been on a press tour following the recent release of his new tell-all book, Darkness to Light. And by tell-all, we mean, TELL-ALL!
In it, he talks about his struggles, secrets, and his failed marriage. We haven't heard too much about him since his split with Kardashian. According to his interviews, he needed to get himself together, taking a break from the spotlight. He was also undoubtedly embarrassed by his past behavior. Now, he wants a chance to set the record straight and try to help others dealing with addiction.
With his book gaining momentum, he's starting to get a lot of attention. Mainly people are interested in how his mistakes affected his ex-wife. They also want to know if he has any regrets for the way he treated Khloe Kardashian. Here's what we know so far about his book and his regrets.
Lamar Odom and Khloe Kardashian's whirlwind romance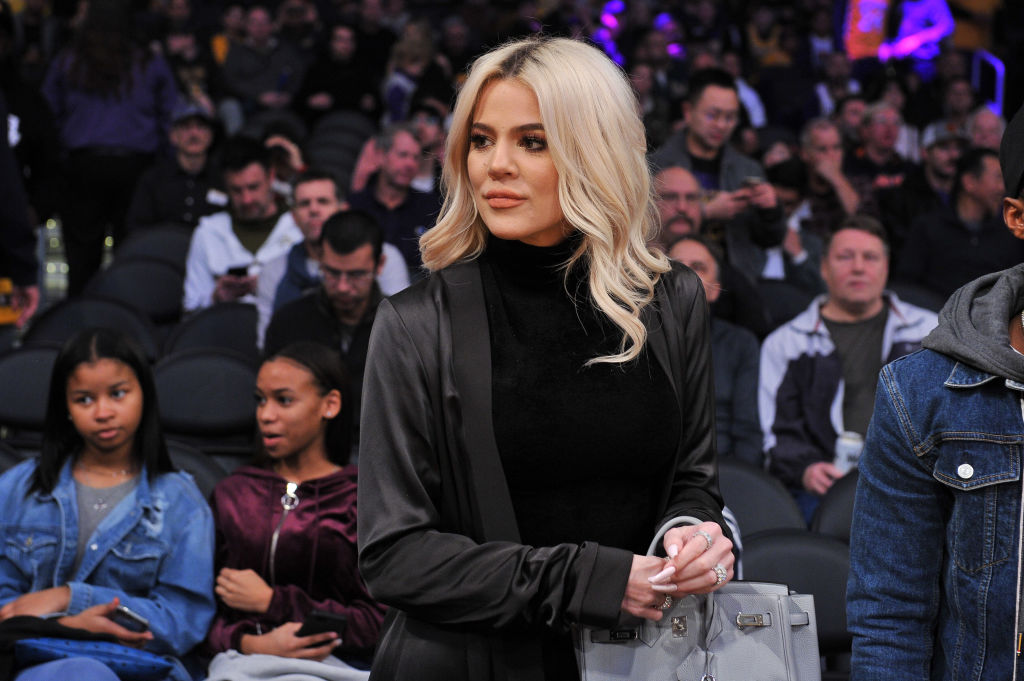 During one of his interviews, Lamar talked about his relationship with Khloe. He said that she had no knowledge of his addictions to both sex and cocaine. She basically went into the marriage, believing he was someone else. Of course, they had only been dating for about a month before tying the knot, but that's a different story altogether. He admitted that he was very good at lying and covering up the evidence.
He also talked about how great things were in the beginning. They were on top of the world. Together they were able to make more money than he was used to making alone.
"For a while, being with her was bliss, and I was the happiest I've ever been," Lamar writes in his book. "We were one of the most famous couples in Hollywood, and we made more money together than we had individually." Reports PEOPLE.
Some of the red flags that Khloe missed, were noticed by her sisters and their concerns were aired on Keeping Up with the Kardashians. Fans and the media also spoke up about the way he was acting behind her back.
'Darkness to Light,' two addictions
In his book, Darkness to Light, Lamar discloses his infidelity. He stated that he had sexual contact with over two thousand women, before getting the help he needed. And, sex wasn't his only addiction.
His other problem was cocaine. He talked about liking weed and wanting to try something stronger. His first time trying cocaine was "life-changing," he said in his book. Lamar also spoke about all the people he lost because of drugs, including his then-wife, Khloe Kardashian.
With fame and money in abundance, he wasn't short on the opportunity to indulge in both. In his memoir, he explains how it was her that saved his life. When he was found overdosing at a legal brothel in Nevada, it was Kardashian that helped him recover. It was also that incident that made Khloe speak out about wanting to stick by his side. She felt at that time that they could work through the problems. They, of course, were not able to, and in 2016 their divorce was final.
"That's my angel," Lamar told Extra TV. "She's one of the reasons why I can walk and talk now."
Why Lamar Odom regrets the way he treated Khloe Kardashian
He told a reporter that it was hard for him to come to terms with his choices and the consequences. The hardest part about his journey was knowing that he caused the end of his marriage. It was his infidelity that ultimately pushed her away.
In his interview with Extra, Lamar explained, "The chapters about my infidelity, that was the hardest part," he said, adding, "I wish I would have treated her the right way."
In the end, Lamar regrets the way he treated Khloe. He said he still thinks of her as his girl, even when he sees her with other men.