Why Led Zeppelin Caught Fire So Quickly With American Fans
When Led Zeppelin was starting out, the band had a confusing presentation for fans. As one of the last men standing in The Yardbirds, guitarist Jimmy Page somehow ended up with the rights to the band's name. So in the beginning Zeppelin played shows as "The New Yardbirds."
After a few explosive performances, Page and his new bandmates knew they had to ditch the Yardbirds brand and start anew. That's when they became Led Zeppelin and, in October 1968, recorded their first album at London's Olympic Studios.
But then came the job of building up this new name and generating buzz for the album's release. Early efforts to make an impact in England fell flat. "It was a joke," Page said in the Stephen Davis Zep biography Hammer of the Gods. "They just wouldn't accept anything new."
Armed with a lucrative record deal from Atlantic and a charged-up band ready to tour, Page and Zep manager Peter Grant set their sights on America. On Christmas Day of '68, the band flew to Los Angeles and quickly found a new home.
Zeppelin's manager targeted American fans from the start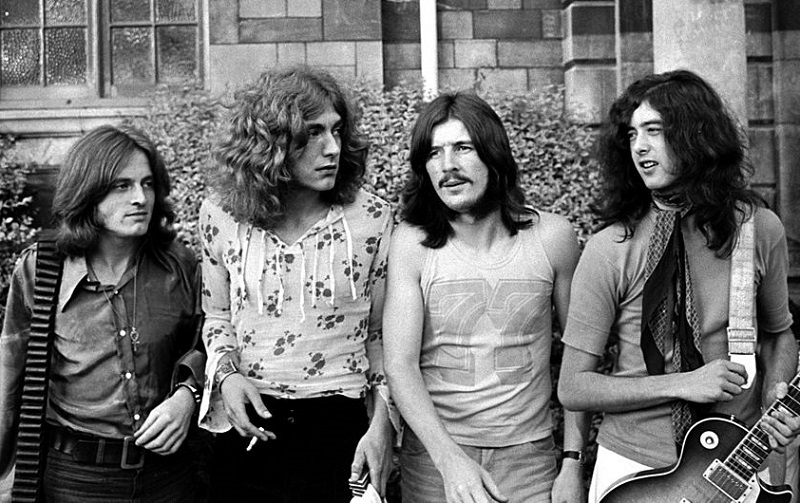 Grant, Zeppelin's boorish but highly effective manager, came through with his first record deal for the band. According to Davis, the pact included a whopping $200,000 advance from Atlantic and the highest royalty rate ever for a group (The Beatles included).
After the false start in England, Grant talked American promoters into having his incendiary new act open for bands. Grant (along with Atlantic Records) had seen the passion of American youth for heavy acts like Cream, and he knew Zeppelin could match or exceed that sort of intensity.
So by the end of '68 Zeppelin was opening for artists like Vanilla Fudge and Taj Mahal at the West Coast's top rock venues. In Hammer of the Gods, Davis wrote of how Grant would work with an agent or promote the band on his own prior to Zep's arrival in a new city.
With promotional copies of Led Zeppelin at the radio stations, Grant would call ahead and ask what DJs were getting requests for. And he'd remind them about Zep's imminent concert dates.
Zeppelin's live attack did the rest of the heavy lifting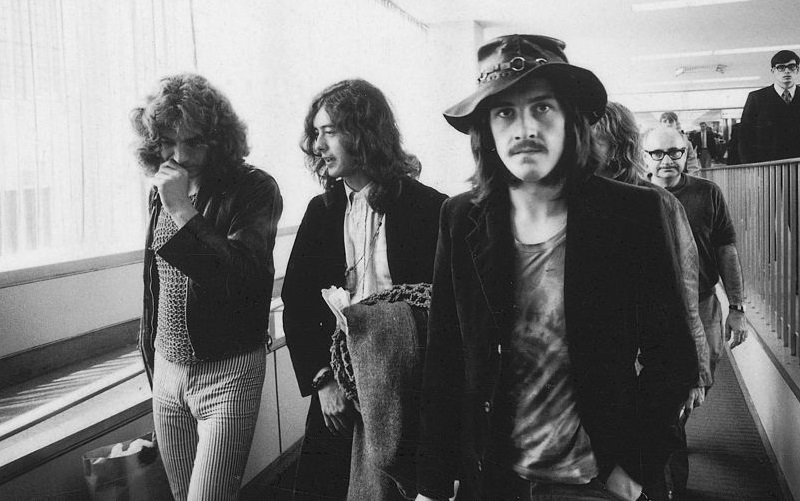 Of course, no amount of promoting does any good if the band can't back it up. It didn't take long for Led Zeppelin to prove they were the real deal at their live shows.
At a time when The Beatles had quit touring years before and were focusing on highly produced studio albums, Zeppelin made their first record with the express intent of being able to duplicate (or exceed it) in their live shows.
As anyone will tell you, Zeppelin's performances were electric from the very beginning. And before they'd been on the road in America one month, they'd turned their one-hour sets into hour-and-a-half affairs. When they got to Boston in January '69, fans called Zeppelin back for seven encores.
With Atlantic's publicity machine churning and word of Zep's must-see shows spreading like wildfire, the band had officially launched in America. According to Davis, by the end of that month-long tour they'd also usurped the headlining acts they played with.
"By the time they finished their [January 31 New York] show … Iron Butterfly refused to go on," Davis wrote. "Led Zeppelin had left them nothing."
Also see: Led Zeppelin's John Bonham Once Lost to Karen Carpenter in a 'Best Drummer' Poll