Why Lizzo Is Being Accused of Plagiarism for 'Truth Hurts'
Lizzo's chart-topping song, "Truth Hurts," is one of the biggest songs of the year. As the song continues to reach new waves of success, a second plagiarism claim has been levied against it.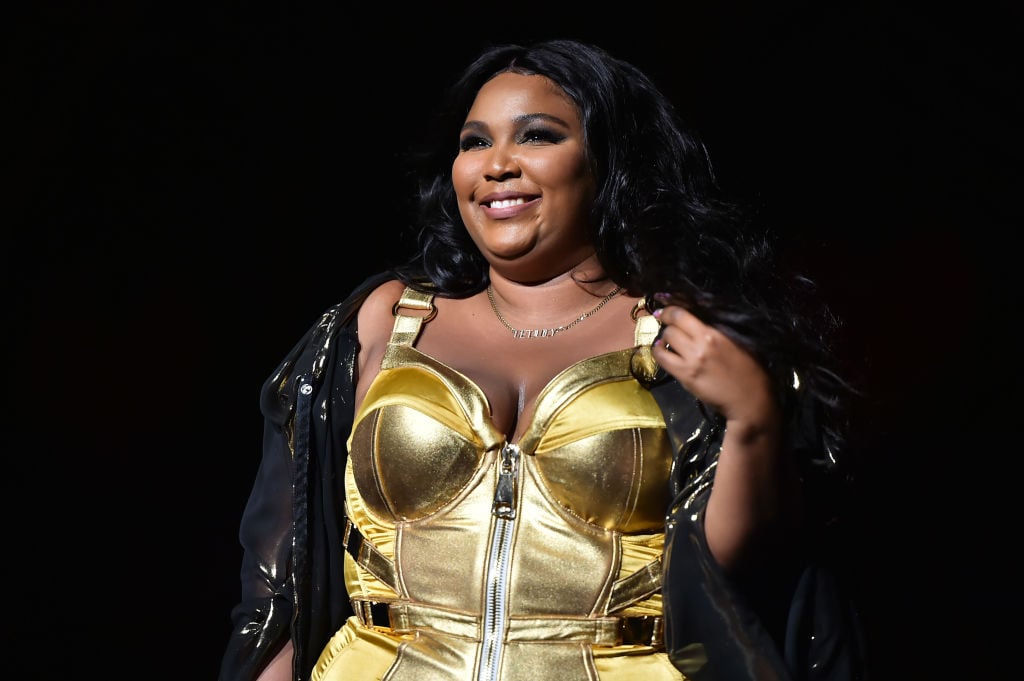 Did Lizzo use a particular 'Truth Hurts' line without credit?
In an Instagram post, music producer Justin Raisen claimed that Lizzo took the line "I just took a DNA test turns out I'm 100% that b*tch" from a song that he wrote with her and put it in "Truth Hurts."
Raisen said the original song, "Healthy," was also written by his brother Jeremiah Raisen, Jesse St. John, and Yves Rothman. However, Lizzo, St. John, and producers Ricky Reed and Tele are the only ones who receive "Truth Hurts" writing credits.
Raisen wrote, "On April 11th, 2017, we wrote a song called "Healthy" w/ Lizzo, Jesse St John, and Yves Rothman at our studio. 'I just took a DNA test turns out I'm 100% that b*tch' was taken from 'Healthy' and used in 'Truth Hurts.' We were never contacted about being credited for the use of the parts of 'Healthy' (melody, lyrics, and chords) that appear in 'Truth Hurts.' After reaching out to Ricky Reed and Lizzo's team about fixing it, we put the song in dispute in 2017 when it came out. We've tried to sort this out quietly for the last two years, only asking for 5% each but were shut down every time."
He continued, "Coming forward publicly to family, friends, artists, and colleagues seems to be the only way at this point in relieving some of our emotional distress caused by this. The last thing we want to do is throw any negativity toward Lizzo's momentum and movement as a cultural figure. If we believe in what she's preaching, believing in ourselves & our own voices is something we thought she'd understand."
Who else has accused Lizzo of plagiarism?
In the past, Mina Lioness, who came up with the "I'm 100% that b*tch" line has also felt like she should be credited as a part of the song.
A now-deleted tweet shows that Lioness said, "What I cannot get over is how brazen Lizzo and her team have been in ignoring my whole presence. They're doing it because they know I have no capital to address her. I'm just the poor Black girl from London that don't have a dog in the fight."
Lioness also tweeted, "If she thought I had the autonomy to truly challenge her and assert my rights.. She would have been given me my writers [sic] credit. She could of rode this tweet till the wheels fell off. I would have supported through and through as long as I was credited. All these Black Women in the industry that have been ripped off and stolen from… and Lizzo sat back and let her co-writer steal from me?"
Lizzo responded to Lioness and said, "Truth Hurts was written in June fyi— someone made a meme on IG that said 'I'm 100% that b*tch' and we were inspired, I give that meme credit when I talk about making the song. I've never seen ur viral tweet but I'm glad it exists."
Raisen said that he would give Lioness some of the proceeds if he and his brother were credited, writing in the Instagram post, "Shout out to the singer Mina Lioness (@minalioness) for tweeting 'I just did a DNA test turns out I'm 100% that b*tch.' A meme of that came up in our writing session & inspired the lyric and melody we wrote together. If Ricky and Lizzo's team decide to settle this dispute with us, we would like to share some of the proceeds with Mina for her influence on 'Healthy.'"
What Lizzo's team says about the plagiarism claims
A lawyer for Lizzo, Cynthia S. Arato, denies the plagiarism claims. Arato told The New York Times, "The Raisens are not writers of 'Truth Hurts.' They did not collaborate with Lizzo or anyone else to create this song, and they did not help write any of the material that they now seek to profit from, which is why they expressly renounced any claim to the work, in writing, months ago." 
Only time will tell if the "Truth Hurts" accusations are further escalated or if they result in new writer credits being added to the song.