Why Lizzo plays the flute
If you don't know who Lizzo is, it's time you met.
This is the breakout music star's year from her appearance at the Met Gala red carpet decked out in pink to the release of her first album, Cuz I Love You, to her acting debut in Hustlers with Jennifer Lopez and Cardi B. All that and we're not even scratching the surface, so it's safe to say Lizzo has arrived.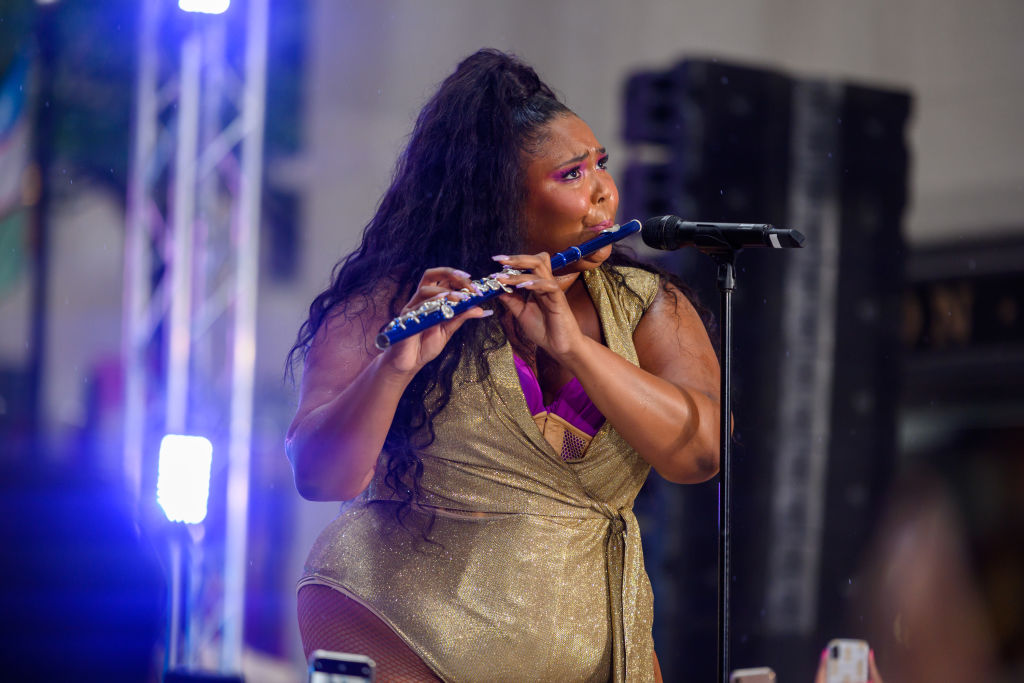 Who is Lizzo?
Lizzo's actual name is Melissa Viviane Jefferson. Born in Detroit and raised in Houston, Lizzo was brought up in a Pentecostal, gospel-music-playing household. She eventually was drawn to hip-hop (after finally figuring out who Tupac was).
She told NPR, "There was a lot of freestyling on the [school] bus, there was a lot of freestyling in the cafeteria, and there was a lot of freestyling on the radio. And I would call into this morning show and try to get through so I could do the freestyle."
Active in her school's music program, she took up the flute in sixth grade and fell in love with it. She revealed to NPR that she was in marching band from eighth grade through college, at the University of Houston.
"I was a piccolo player. I was the baddest piccolo in the land, 'cause I got big lungs. And I was really determined. I rented the flute, and I just started listening to James Galway and songs on the radio, really trying to sound good and be the best,'" she said.
Lizzo's body positivity message
While Lizzo's music has certainly been grabbing the most attention, it's her message of body positivity and radical self-acceptance that are also making headlines. Even other stars have taken notice.
"Gosh I love Lizzo. She's so bada**…I would collaborate with her on the lights for this interview right now, like Lizzo is so bada**," Rihanna told Entertainment Tonight. "She is everything that Savage stands for."
Lizzo explained to Elle, "I take self-love very seriously. And I take it seriously because when I was younger, I wanted to change everything about myself."
She continued, "I didn't love who I was. And the reason I didn't love who I was is because I was told I wasn't lovable by the media, by [people at] school, by not seeing myself in beauty ads, by not seeing myself in television…by lack of representation. My self-hatred got so bad that I was fantasizing about being other people. But you can't live your life trying to be somebody else. What's the point?"
The Reason She Plays the Flute
Once Lizzo knew she wanted to be a musician, it was a no-brainer for her that her flute was coming with her.
It's a Muramatsu professional flute brand, named Sasha Flute, and has "her" own Instagram account.
And the reason she plays her beloved flute? It was a gift from her late father when she was 10–and she was encouraged to pursue playing it by her music teacher.
She tells The Gentlewoman "I was always first chair. I worked so hard. A lot of the girls I played with dropped out. Only me and a few of them stayed all the way to senior year of high school."
Lizzo's hard work is still paying off. It's been her year and it's clear we have not seen the last of her, or of Sasha Flute.