Why 'Lover' Is So Monumental For Taylor Swift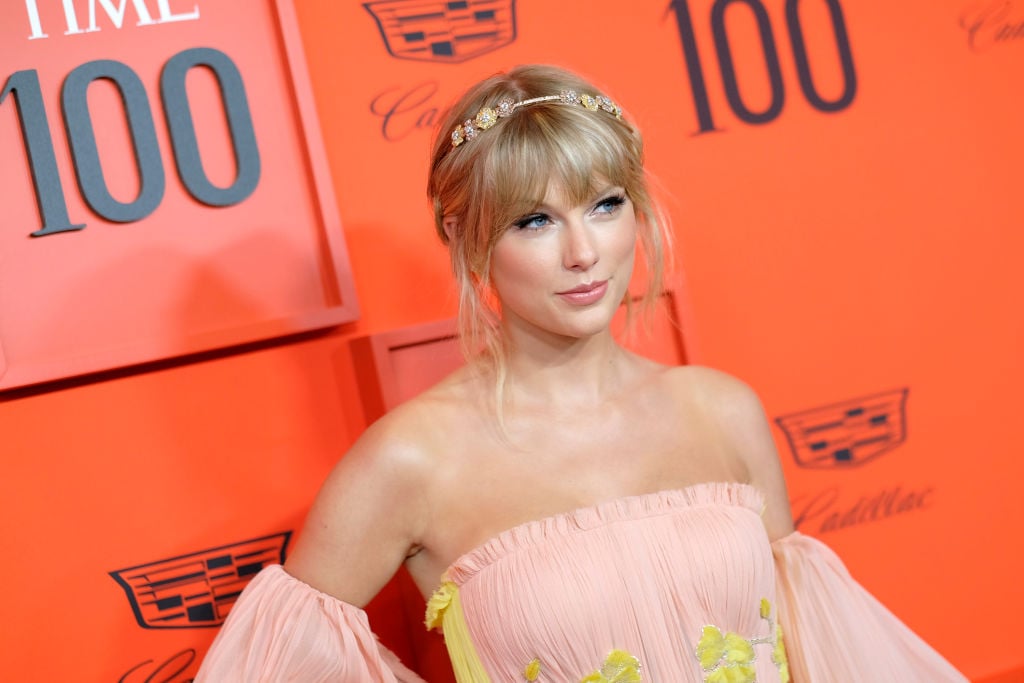 Taylor Swift released the title track for her upcoming album, Lover, on Aug. 16. Her fans are in love with the song and after its release the song trended on Twitter for several hours. "Lover" is the fourth track Swift released from the album following "ME!," "You Need to Calm Down," and "The Archer."
The song differs from several of Swift's previous hits as it is a love song dedicated to Swift's boyfriend, Joe Alwyn. The couple is notoriously private, and the song and accompanying lyric video offer a brief glimpse inside their relationship. While fans were happy at the insight Swift provided, it was not the biggest thing they took away from the song.
Taylor Swift feels secure in the love she has
The most monumental thing Swifties took away from "Lover" is that Swift found a love that provides security instead of fear. Since she stepped into the spotlight as a teenager, Swift wrote about her experiences. She became relatable to her fans and grew up with them as she wrote about everything she encountered in life. When Swift experienced heartbreak, she guided her fans through their own pain with her music. 
"I'm used to crying to @taylorswift13 songs, but #Lover is a new feeling… I'm crying because this is the song someone writes when they're no longer searching for love… She's found it," wrote Alex Goldschmidt. 
After countless songs about heartbreak, Swift found a love she feels confident about and wants to keep. Fans were quick to find the parallels between the lyrics of past songs and "Lover." By penning a personal love song that lyrically ties into her past songs, Swift acknowledges the growth she experienced over the years that resulted in the positive outlook she feels in the present. Even if some of her fans do not currently share the same outlook, "Lover" provides them with the hope that there is a better life ready for them after they work through their hardships.
Taylor Swift wrote the song by herself
Swift has a writing credit on every single one of her songs, and she wrote the entirety of her album, Speak Now. Her best songs tend to be deeply personal, and "Lover" is no exception. Any song Swift writes by herself has an honesty to it that sets it apart from any of her other songs. "Lover" takes on a laid-back and acoustic feel, and lyrically it's apparent Swift wrote the track on her own.
"me, a big fat Speak Now stan, is in love with the track Lover with all my heart…" wrote a fan on Twitter.
'Lover' features a collaboration with the Dixie Chicks
After fans spotted a framed portrait of the Dixie Chicks in the "ME!" music video many wondered if it was a hint to a future collaboration. Once she released the tracklist for Lover, Swift confirmed a collaboration. The Dixie Chicks will appear on the track titled "Soon You'll Get Better." The titles of the rest of the songs also hint that the album will take on a similar tone as the title track. With less than a week to go until the album's release, fans are excited at the possibility Lover will resemble Speak Now, Red, and 1989.