Why Marvel Fans Don't Completely Believe Scarlett Johansson's Black Widow Is Dead
We have pointed out many times that death is so elastic in superhero stories that death would make a great rubber band or maybe even the world's most morbid hair tie. In Avengers: Endgame, at least half of the prominent characters who were thought to be deceased ended up giving the grim reaper the middle finger. 
The case of Black Widow is unique, however. We all know by now that she died in Avengers: Endgame, so her movie coming up in May will be a prequel. However, a group of fans remains convinced that Natasha is not really most sincerely dead — even if the actress who plays her seems to be confident her character is dead. 
Marvel rarely leaves money on the table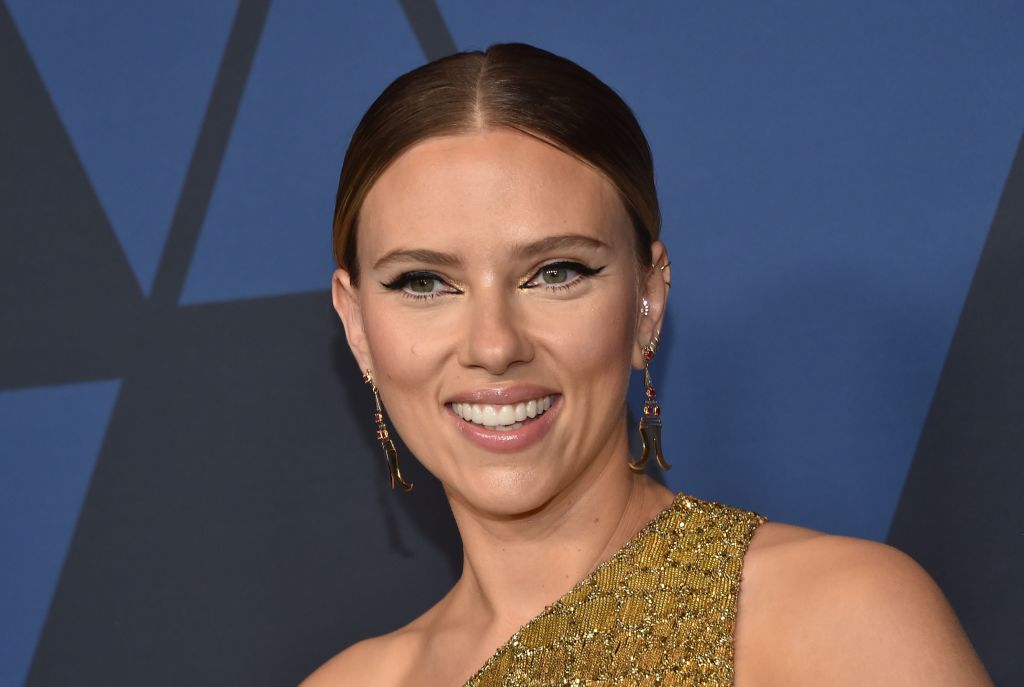 At the ever-hopeful land of fan theories known as Reddit, fans acknowledged Natasha's death but didn't always believe it. There are five stages of grief: denial, anger, bargaining, depression, and acceptance. We seem to be somewhere in between denial and anger, with maybe a little bargaining.
One fan quoted Scarlett Johansson saying the death "brought a closure.. I was kind of wiped out" and then the countered "Immediately does a prequel movie with the character.
There are a couple of ways to respond to that. First, of course, with Disney and Marvel, there is always money to be made. It is a business, after all.
Second, fans have been clamoring for a Black Widow movie ever since the character made her screen debut in Iron Man 2 nine years ago. Captain Marvel managed to beat Black Widow to the punch in breaking the glass ceiling, but not even death will keep Natasha from getting her own movie. 
Marvel loves to cheat death 
Another fan pointed out that aside from the Thanos blip, several Marvel characters have already evaded the undertaker, including Gamora, Loki, and technically Groot. Besides those, one of the best MCU movies was based on a character who was supposed to be dead: the Winter Soldier. Heck, the Winter Soldier is getting his own TV show now.
Many people have argued that if Natasha were to live, it would cheapen her sacrifice in Avengers: Endgame. But one fan responded: "Nat sacrificed herself, as opposed to the seeker of the stone sacrificing someone themselves. Steve returned the stone, something that (presumably) has not been done before. The circumstances around her death are different and kind of bend the rules. She didn't know that, but others do, and as such, there are ways to do it."
The fan who brought up the Loki/Gamora/Groot discrepancy said: "MCU had decided the price of resurrection is that the resurrected person might look the same and has the same name, but it would not be the same character as before. The original person still died."
They added: "Extending that to Black Widow, she would likely be "resurrected" by being replaced with her successor. The Black Widow name would live on, it would just not be the same person."
What does Scarlett Johansson say about all this?
Johansson appeared on The Tonight Show promoting her new movies Jojo Rabbit and Marriage Story, saying that she and the crew just finished principal photography on the movie, which is due for release in May.
"It brought a closure to me that I needed … there's very few certain things, but death is pretty certain," she told Jimmy Fallon.
Well, clearly in the MCU it isn't unless you're Peter Parker's Uncle Ben. But Johansson knows what fans have been saying, and as she herself has said elsewhere, she's Black Widow and she has the final say. 
"I feel like I'm in control of the destiny of this film, which gives me a lot more peace of mind," she told The Hollywood Reporter. "I know her better than anybody. What was her childhood like? What is her relationship to figures of authority? This character is gritty and multi-dimensional but has a lot of trauma and has led an unexamined life. In order to operate at this elite level, she has probably had to push away a lot of stuff."