Why Marvel Should Give Elektra Her Own Netflix Series
Season 2 of Marvel's Daredevil landed on Netflix earlier this year, with all 13 episodes now available to satisfy all of fans' binge-watching needs. Marketing for the show has largely centered on the showdown between the show's titular hero (Charlie Cox) and the ultraviolent Punisher, as played The Walking Dead star Jon Bernthal. Rumors have long been swirling that the character is being lined up for his own spinoff series, and the story of Daredevil Season 2 certainly seems to indicate that a Punisher series is in the cards. [Update, 8/12/16: A Punisher Netflix series has been confirmed.]
However, while the idea of a larger arc for the popular anti-hero could offer a distinct counterpoint to less bloodthirsty heroes like Daredevil and even Jessica Jones, Daredevil Season 2 ultimately has an even stronger candidate for a spinoff series in Elektra.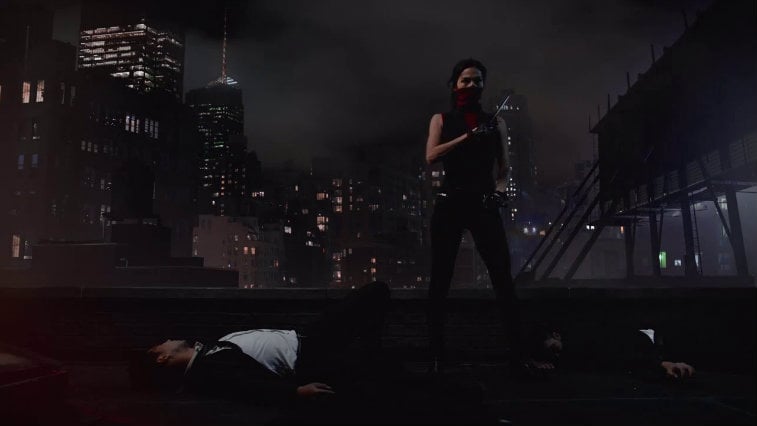 As radiantly portrayed by Elodie Yung, Elektra Natchios possesses an emotional depth that the Punisher traditionally doesn't convey. Although Bernthal digs deeper than previous live-action depictions of the character, the Punisher is defined by his inability to change or develop significantly beyond his desire to crush the criminal element by any means necessary. In contrast, Elektra more tenuously rides the line between hero and villain in much the same way as characters like DC's Catwoman or fellow Marvel fan-favorite Venom.
In this way, Elektra has an inherent inner conflict at play, as she grapples between her darker nature and her eagerness for redemption. It's the kind of limitless material that great drama is made of, as Angel similarly took the hero-with-a-dark-past angle to develop an offshoot of Buffy the Vampire Slayer. The last few episodes of Daredevil Season 2 (no spoilers here!) even take on this moral dilemma head-on, setting up a greater exploration of Elektra's story and continuing evolution to come.
Moreover, the character's connections to Matt Murdock/Daredevil and the mystical ninja group The Hand make Elektra a key component in building the Netflix branch of the Marvel Cinematic Universe. Just as the films have slowly expanded their scope with the growing popularity of supporting heroes like Black Widow, Falcon, and The Vision, Elektra's continuing storyline — whether on Daredevil or especially in her own series — could be a smart way for Marvel to build toward even more mysticism with its upcoming Iron Fist series and the eventual team-up that is The Defenders. Her combat skills qualify her as a certified badass, and now that she has received her signature weapon and an upgraded costume to boot, Elektra is primed to start her own journey, one that can be marked with even greater potential for complexity than Daredevil's has been to date.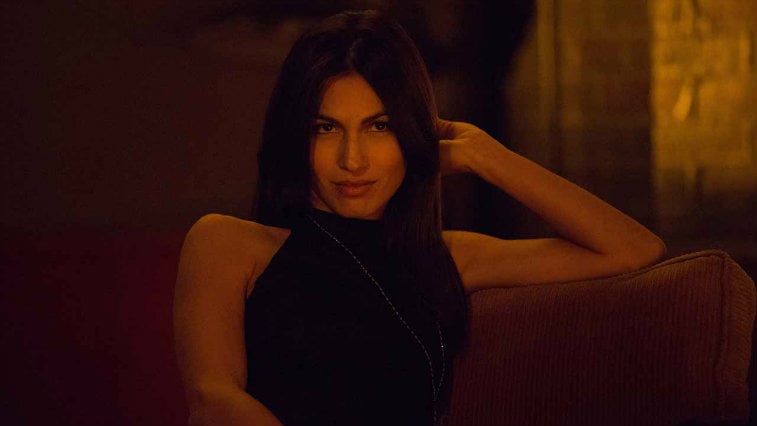 Elektra's journey to becoming a hero (and possible future member of The Defenders?) has only just begun, and while an appearance by Yung in the expected Season 3 of Daredevil is all but certain, we can't help but think that the character is more than capable of headlining her own series. After all, Marvel has traditionally been criticized for its lack of female-led projects. With a character as rich as Elektra in their midst, the studio would be wise to take advantage of the positive overall response to her appearance on Daredevil. In 1981, Elektra debuted on the pages of Daredevil before leading her own comic book series. There's little reason to think the Netflix version of the character wouldn't follow suit. At the very least, an Elektra show could help wash away memories of that terrible 2005 film adaptation.
Follow Robert Yaniz Jr. on Twitter @CrookedTable
Check out Entertainment Cheat Sheet on Facebook!       
More from Entertainment Cheat Sheet: