Why Matt LeBlanc Was Against Joey and Rachel's Romance in 'Friends'
Though – spoiler alert – Rachel got off the plane over a decade ago in 2004, Friends is still the talk of the town, and has become the sitcom that just keeps giving. Now available for streaming on Netflix, new generations have grown enamored with the series about six friends cohabitating in Manhattan, despite their severely low-paying jobs.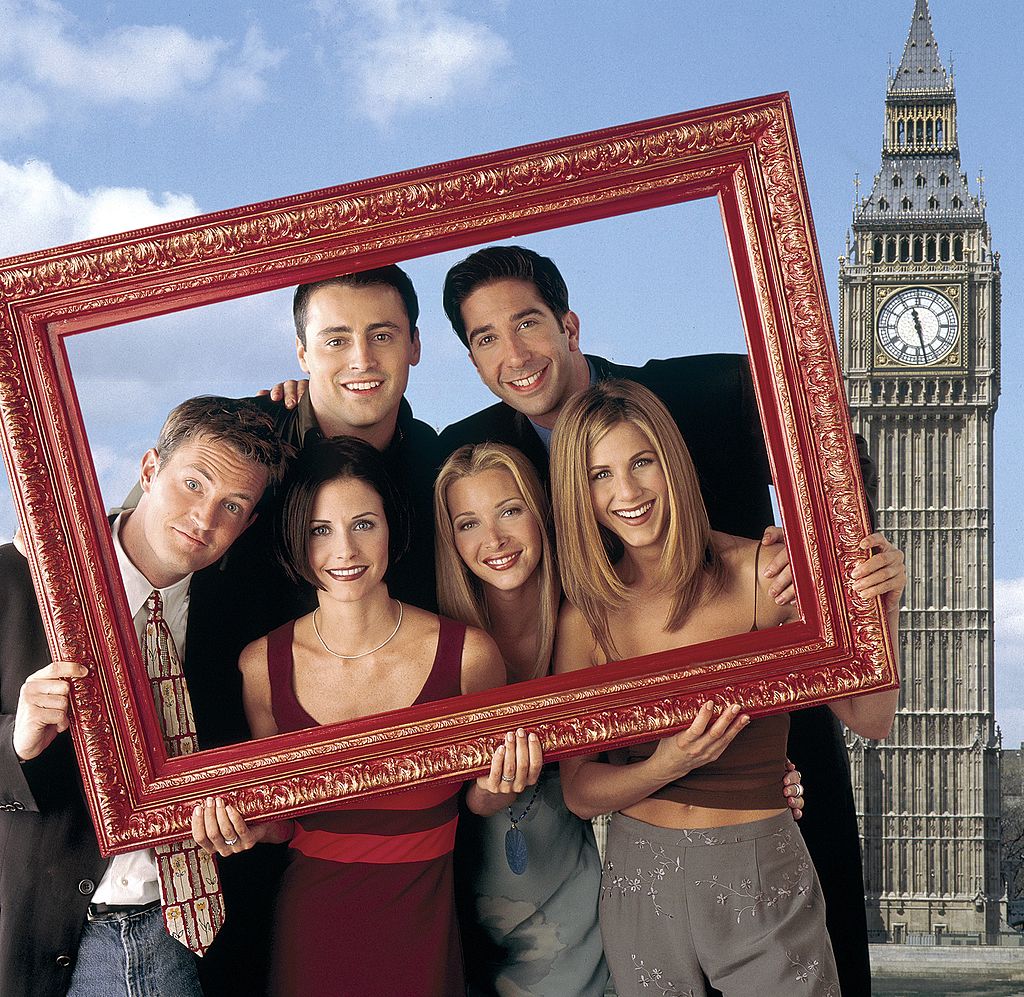 While fans will all agree that Ross and Rachel were meant to be and that it was only a matter of time until Chandler and Monica sealed the deal, there is one plotline that has kept fans divided for years.

At one point in the show (season nine), Joey and Rachel sparked a no-strings-attached romance. While some feel that this storyline came at just the right moment, fitting appropriately into the season's narrative arc – albeit a bit difficult to swallow – other fans argue that it was a misstep altogether.
If you were one of the many against Joey and Rachel couping in any way, shape, or form, you were on Matt LeBlanc's side, as the star wasn't exactly "for" their relationship when it was initially pitched.

Matt LeBlanc on Joey and Rachel's romance

According to Digital Spy, the executive producer behind Friends, Kevin S. Bright, said that Matt LeBlanc was "very firmly against" Joey and Rachel initiating a romance. Bright explained that LeBlanc felt the decision was in disaccord with Joey's character profile, as Ross's friends would never do such a thing. Bright explained that LeBlanc felt, "Joey…would never go and take someone else's girlfriend."

The reasoning behind LeBlanc's explanation is one of the many reasons that certain fans of the series were disappointed in the plotline. Joey knew how Ross felt about Rachel, and many fans –and apparently the actor behind Joey – agreed that the storyline was out of place.
While fans knew that Rachel and Joey wouldn't end up together, it felt like another blockade separating Rachel and Ross; however, unlike the many previous hindrances to their relationship, many argued that this decision felt more forced.

Jennifer Aniston talks Joey and Rachel's romance in 'Friends'

According to E-News, Jennifer Aniston also addressed her character's relationship with Joey during an interview with Elle. She stated:

"I think there was a moment when Joey and Rachel got together that maybe it could happen, but it didn't. It was Ross and Rachel all the way. I just don't think Joey and Rachel could have made it. I think it was more physical than emotional with them. They were friends with benefits, and they left it at that."

Jennifer Aniston argues that the physical attraction propelled their dynamic; however, seems less against the idea than co-star Matt LeBlanc. Jennifer Aniston likely saw the plotline as one that would simply get audiences talking, before Rachel eventually wound up with Ross. "It was Ross and Rachel all the way," and Joey was just the "for now" guy, taking up time in the interim.

What are Matt Leblanc and Jennifer Aniston up to now?

Matt LeBlanc most recently starred in the TV series Man with a Plan from 2016-2019 as Adam Burns. He also starred in the successful series Episodes from 2011-2017 and made appearances on Lisa Kudrow's show Web Therapy.

Jennifer Aniston has been in several major Blockbusters since departing Friends. She recently starred in Horrible Bosses, Cake, Mother's Day, Office Christmas Party, and the Netflix original Dumplin'. She is set to star alongside Reese Whitherspoon in The Morning Show, which is currently in post-production, as well as Murder Mystery, which will hit Netflix this June.