Why Meghan Markle and Prince Harry Canceled The Traditional Royal Baby Photo Opportunity
The Royals' relationship with the press has been, historically, one of mutual understanding. At least in the olden days. The two parties would work together to feature highlights that the public craved while remaining respectful of truly private matters. As the press became more concentrated on viewership, the relationship certainly became more push-and-pull, to put it lightly.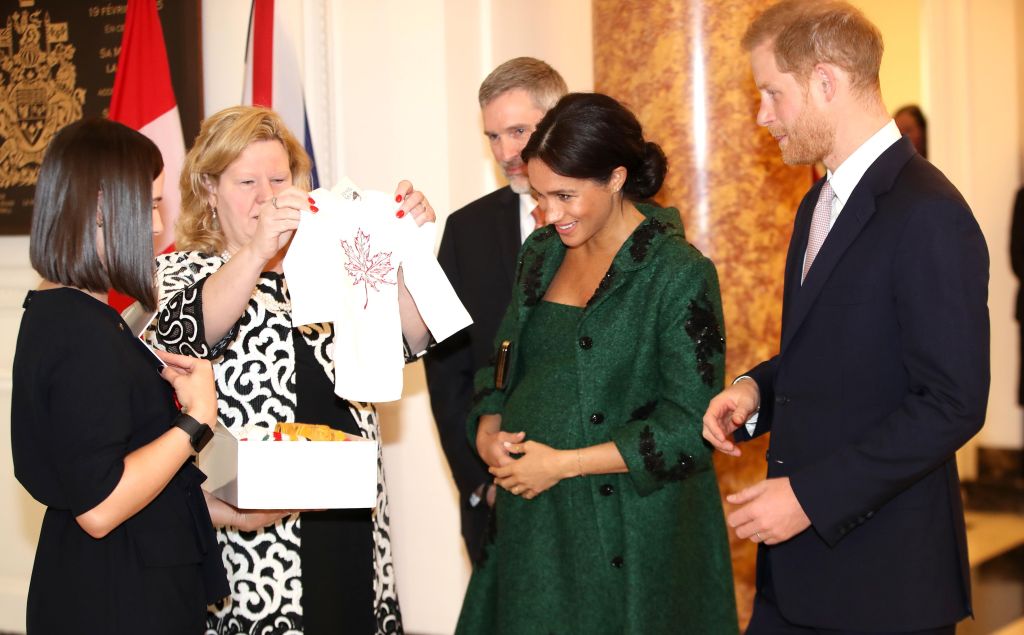 In recent years, especially since Prince Harry began his relationship with Meghan Markle, the relationship has become more hostile in nature. Markle, in particular, has been the victim of racism, sexism, and blatant rumors. And the press feels as though the royal family is being purposefully stingy with the information they're willing to share.

Last week, Harry and Markle announced that they're canceling the traditional photo opportunity of the royal baby.
The announcement doesn't come as a huge surprise

Harry and Markle have made it painstakingly clear that they're not like other royals. They're striving for more independence and more privacy.

There was only one reporter allowed inside St. George's Chapel for the couple's wedding last year, which was a huge upset for the countless publications that had been covering the highly anticipated event.

The couple moving away from Kensington Palace and gaining control over their own social media presence are two more instances of the couple's yearning for independence and privacy. They aren't as heavily under the watchful eye of the royal family at Frogmore Cottage, and they can control what images and narrative to share with the public if they have their own social platforms.

Prince Harry and the press

Prince Harry's attitude towards the press, and photographers in particular, doesn't come as a shock considering his history with the paparazzi. He was 12 when his mother died in a car accident caused by her driver attempting to escape paparazzi.

But Arthur Edwards, 78, a photographer for The Sun who photographed Harry as a baby right after his mother gave birth, says he and Harry used to have a great working relationship.

"It's the way Harry is at the moment, he's just got this bee in his bonnet that all the media are to be ignored," he told The New York Times. "Harry used to be the best of all of them," Mr. Edwards said. "We'd get together in a pub and we'd talk about everything, get it off our plate. It would be frank and open, and you never reported it. Now, it's not even 'Good morning.' Nothing. He treats us just like telegraph poles now."

Edwards says he's mournful for the loss of tradition. He would have loved to photograph Harry as a father, as he photographed him in his mother's arm.

"I photographed Harry when he came out in Diana's arms, and I would like to have photographed him when he came out with his own baby. It's a joyful occasion, with betting companies coming around with names on a board, it's a rather big event."

He went on to say he's noticed a change in Harry, that he seems sadder these days.
"I feel a bit sad for him," he said. "Because he's becoming morose."
Read more: Prince Harry and Meghan Markle Encourage Young People to Make Steps Towards Social Change
Check out The Cheat Sheet on Facebook!