Why Meghan Markle and Prince Harry's Royal Titles Are at Risk of Being Stripped
Prince Harry and Meghan Markle enjoy an extremely large fan base in England and around the globe. The young couple viewed as newlyweds that are very much in love and loving parents to the newest royal family arrival: Baby Archie Harrison. Additionally, the Duke and Duchess of Sussex are seen as being very down to earth.
And unlike most other royal family members, they don't mind expressing their emotions or displaying human frailties. For these reasons, it is incredibly hard to imagine why some individuals are petitioning for Prince Harry and Duchess Meghan to have their royal titles removed.
What are Prince Harry and Meghan Markle's royal titles?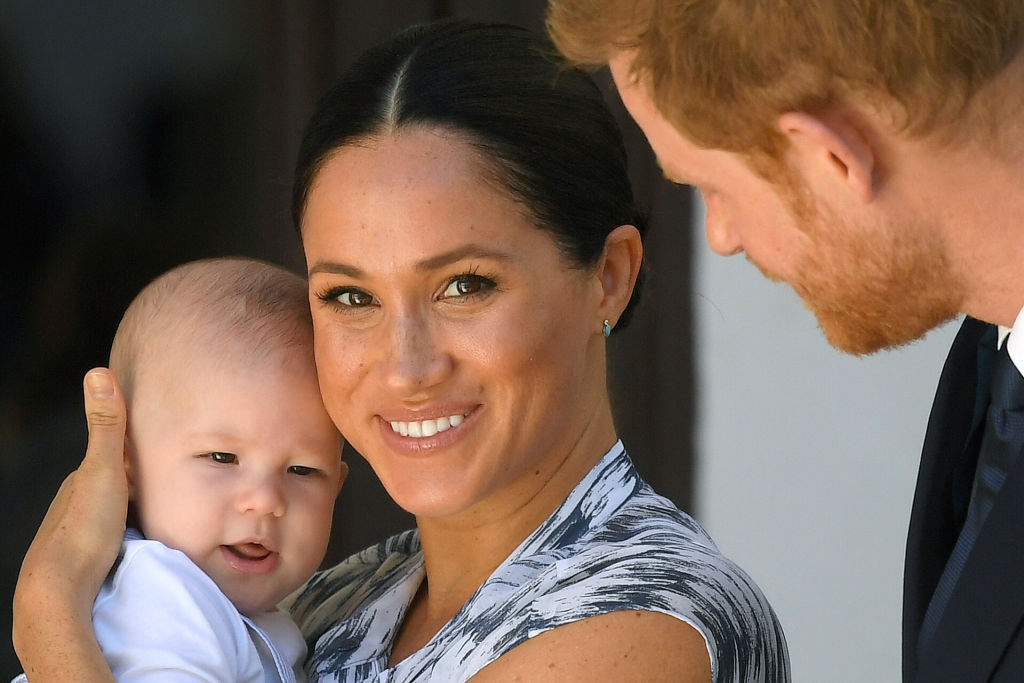 After the royal wedding between Meghan Markle and Prince Harry, Queen Elizabeth II bestowed a dukedom on the prince. His titles are Duke of Sussex, Earl of Dumbarton and Baron Kilkeel.
When a member of nobility has conferred to the status of duke, that person gains a royal family member ranking that is just below the monarch. A duke is often noted to be in line as an heir to the throne, and will traditionally rule over a territory or a county.
Because of her marriage to Prince Harry, Markle received the status of the Duchess of Sussex. A duchess is a wife or the widow of a duke. Or, when a woman is unmarried and holds the same rank as a duke in her own right, she is referred to as duchess. Both a duke and a duchess are ranked next in line behind the ruling monarch.
Not only were these titles bestowed on the newlywed couple by the sitting Queen of England, but it is also only by the will of the queen who can remove an entitled royal member from their appointed duties and status.
Prince Harry and Meghan Markle's royal titles will be debated
One may think this was such a preposterous idea, that no one would really consider stripping a royal couple of their titles and duties — especially for no good reason or cause! But, according to Mirror UK, the Brighton and Hove City Council will debate the matter. Campaigner Charles Ross, a member of the Brighton and Hove City Council, started a petition to strip the royal couple of their given titles.
But, that's not all! The petition also demands the Brighton and Hove community to ban them from any loyal duties within city limits and to refrain from offering hospitality or courtesy beyond what an ordinary member of society would expect when they visit Brighton and Hove, a seaside city in East Sussex, in South East England.
The founder of the British Monarchists Society, Thomas Mace-Archer-Mills, said he was appalled by the petition. He said: "We are utterly dismayed that said petition has been signed by so many."
Can City Council strip Prince Harry and Meghan Markle's titles?
The only entity that can strip any royal titles or duties from the Duke and Duchess of Sussex is the reigning queen, herself. And, that is highly unlikely, as the British monarch has never sought to please political factions and have always stood by tradition and heritage as their driving motivators.
Possibly, the only reason why the matter is being taken up by the city council is due to the number of people that have signed the petition. So far, that number is over 3,700 signatures.
What would happen if the newly married couple were stripped of their noble titles? Well, they would virtually revert to being commoners.
While this may seem out of the question for Prince Harry and Duchess Meghan, many people believe the couple would love to abandon the royal lifestyle for a simpler and quieter existence.