Why Meghan Markle Deserves Way More Credit Than She Receives
Meghan Markle has been a target of vicious tabloid gossip for years, but the rumors and negative attention reached an all-time high over the summer. It seems like the Duchess of Sussex cadn't win, no matter what she does.
Within the past few months alone, Duchess Meghan has received criticism for her Wimbledon scandal, her clothes, and even the way she holds baby Archie Harrison. Still, some royal commentators have spoken out in defense of the Duchess of Sussex. There are surprising ways Markle is carving a path for herself in the royal family and what some sources have said about her work ethic.
Meghan Markle worked while on maternity leave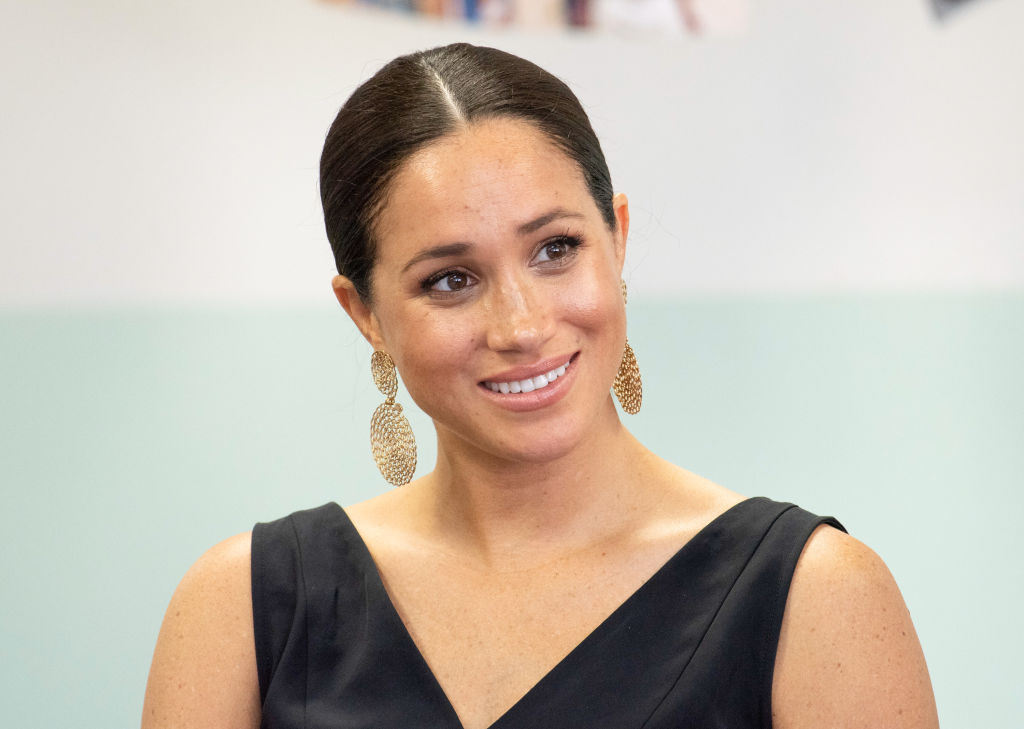 Markle had her son, Archie Harrison, in early May, and following his birth, she was ostensibly on maternity leave. While Markle was originally going to take around five months of leave, the duchess ended up working on various projects even while she was supposed to be resting and settling into her new role as a mom.
A few of her high-profile projects included guest-editing the September issue of Vogue. Markle got very involved in the process, conducting phone interviews and going through the photos for the issue.
She also stepped out on several occasions during maternity leave for official engagements. One of the most prominent appearances was for "Trooping the Colour," an official celebration of Queen Elizabeth's birthday. Many royal watchers were surprised when she showed up at the event, but sources stated that since it was a family occasion, Markle didn't want to miss it, even if it did happen a mere five weeks after she gave birth.
Meghan Markle has been very involved with charity work
Many people know that Markle is very dedicated to charity work, and has been working with different organizations that matter to her long before she met Prince Harry. Still, a lot of fans probably expected Duchess Meghan would take a step back during her maternity leave. Rather than take an extended break from her charitable campaigns, the duchess has re-committed herself to working for those less fortunate.
Markle's biggest project has been her Smart Works fashion collection, a specialty line of clothing curated by the duchess that is designed to help disadvantaged women find work. She is a longtime patron of the charity, and for the collection, Markle called in her fashion connections and worked with top designers such as Misha Nonoo and Jigsaw. Markle's heavy involvement in the fashion launch has actually earned her some positive press, for a change.
Royal sources state that Meghan Markle is 'redefining' royal motherhood
Recently, a royal correspondent opened up to Yahoo about how busy Markle has been over the past few months. The correspondent pointed out that, in fact, Duchess Meghan "really hasn't stopped working at all." She claims that Markle would put Baby Archie in a bouncer and get to work on her projects over the summer, including the Vogue issue and the clothing collection.
The correspondent praised Markle for thinking "outside the box" in terms of how she can help the charities that are close to her heart and that while many wouldn't expect that level of dedication from Markle, she's "chosen" to do it.
The Duchess of Sussex is also a mom, and her baby is always at the forefront of her mind. In fact, Markle had to make an early exit from her Smart Works event in order to run home and feed the baby. It seems that although Markle and Prince Harry have help for Archie Harrison, she still chooses to take on the lion's share of the work herself.