Why Meghan Markle Is Accused of Having 'Lack of Understanding' About Royal Life
When Meghan Markle married Prince Harry in 2018, she became one of the most famous royal family members in the world. However, all the attention has not always been positive. In fact, her every move has been scrutinized and dissected, with some people even accusing Markle of being clueless about what it means to be a royal. So why do people think this way and is there any truth to it? Read on below to find out.
Meghan Markle's approach to royal life has been the subject of criticism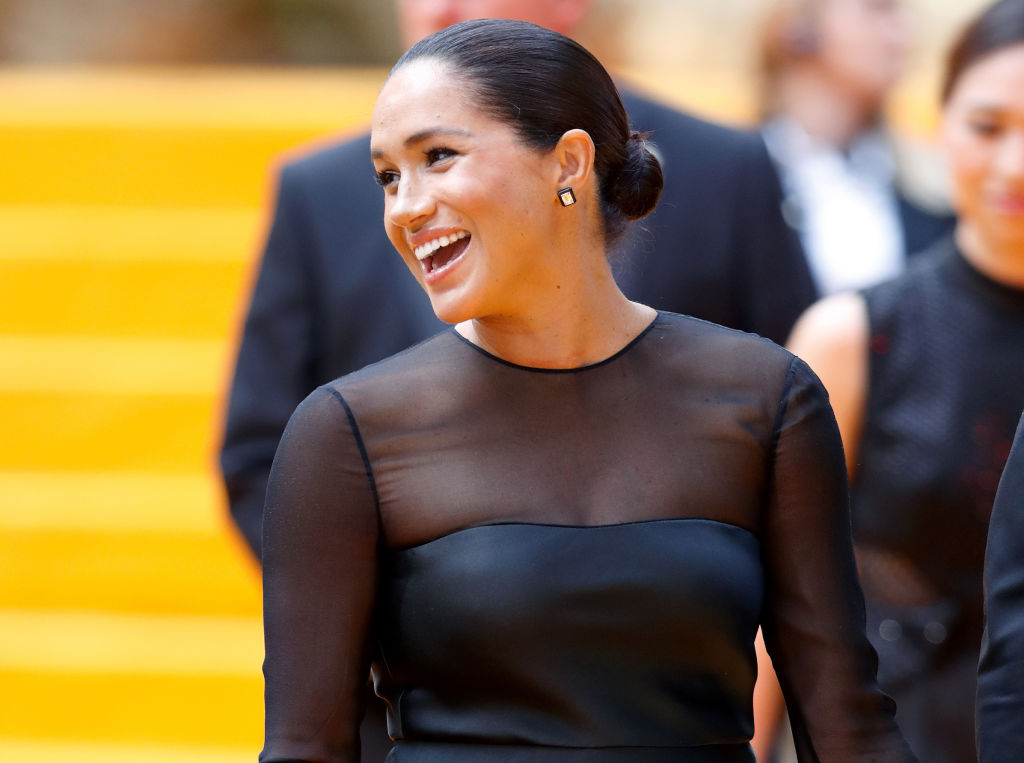 A large part of why Markle has received so much criticism is because she is different from many other royals, especially when it comes to how she approaches royal life.
For example, Markle and Prince Harry have made it clear that they want their family to live more like private citizens. The birth of their son, Archie Harrison, was kept on the down-low, and his christening was intimate and personal as well. The couple also moved outside of London to reside in a more quiet, country-like town. These moves have caused many British citizens to be outraged, especially when it was revealed that Duchess Meghan and Prince Harry — while trying to live more like private citizens — used millions in taxpayers' money to renovate their home.
Meghan Markle's recent 'Vogue' issue was not well-received by some critics
In trying to be different from other royals, Markle decided to not appear on the cover of the September 2019 British Vogue issue, as Kate Middleton did in 2016. Instead, Markle used the occasion to guest edit the magazine and feature admirable women who are "forces for change."
This did not sit well with some folks, who noticed that Markle was crossing into the political territory. One of the women she featured was New Zealand's prime minister, Jacinda Ardern. Additionally, the British Vogue issue had a Q&A session between Markle and former First Lady Michelle Obama.
Royals are not allowed to show political beliefs to the point where many prominent ones do not even vote in elections. Thus, by including political figures in her guest-edited issue, it was clear that Markle was breaking the royal code and taking a side in politics — something a lot of onlookers did not like.
There are also others who took issue with the fact that guest-editing Vogue is not an accomplishment to be proud of.
"Vogue is probably the most elite expensive snobby fashion-dominated, skinny-dominated magazine in the entire world," Dan Wootton from The Sun said. "This is not some great mainstream force for good, this is a magazine for the elite."
Meghan Markle is accused of having a 'lack of understanding' about royal life
According to socialite/author Lady Colin Campbell, these actions show that Meghan Markle does not completely understand what it means to be a royal. Instead, she sees herself more like a celebrity.
"Her behaviour shows a lack of understanding and appreciation of what being royal is," Lady Campbell said. "I'm not sure who she thinks she is behaving this way."
She also went on to call Markle a "hustler," noting: "There's a massive difference between being a celebrity hustling your way from the bottom to the top – and she was a very proud hustler, she used to use the word hustle for herself and her first husband very proudly – and being a lady or being a royal. You don't hustle, the values, the embodiment is completely different."
As if that was not enough, Lady Campbell even went on to say that the late Princess Diana would not be happy with the way Markle has been acting.
"Diana would be appalled," Lady Campbell commented. "She was very aware of how important it was to be gracious, while Meghan — and Harry to an extent — trot out the charm when it suits them, but otherwise are graceless."
These are no doubt very harsh words, but it is hard to know whether Markle is ignorant about royal life or simply trying to change it for the better. After all in the age where a lot of people consider royals to be outdated, perhaps Markle's approach will help keep the establishment relevant in the 21st century.