Why Meghan Markle and Kate Middleton Are Being Pressured to End Royal Family Drama by Forming a 'Secret Pact'
The family tension between Prince William and Prince Harry has shown no improvement, prompting some royal experts to believe that wives Kate Middleton and Meghan Markle will be forced to work together to end the brothers' feud.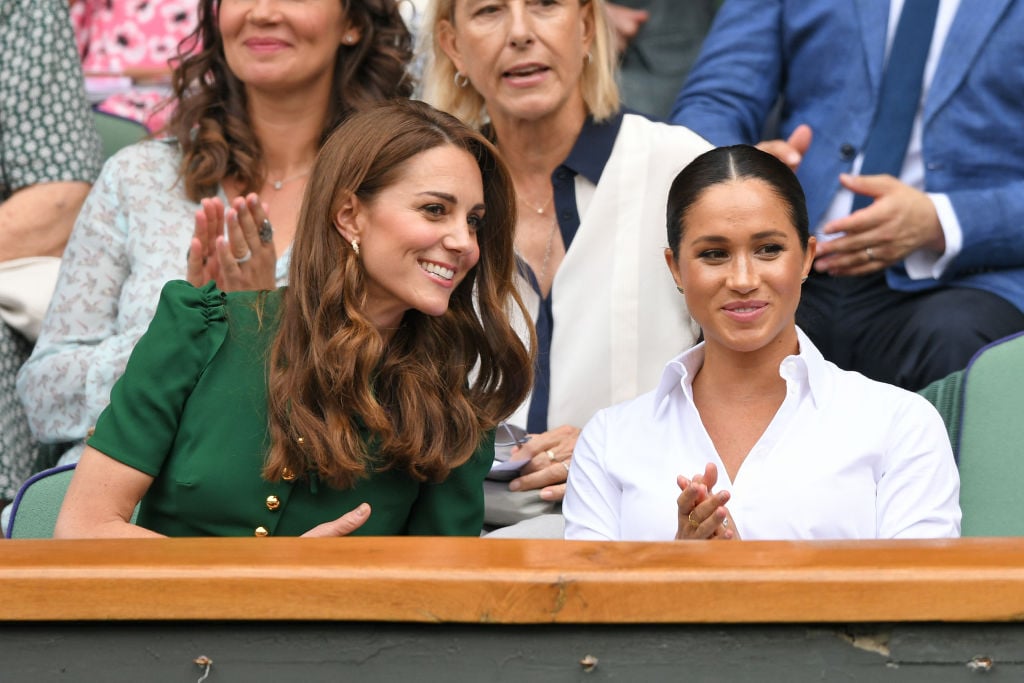 Prince Harry admitted rumors of a feud are true
While it had long been rumored that Prince Harry and Prince William weren't getting along, Prince Harry confirmed that the feud gossip was true. During an interview for the documentary Harry & Meghan: An African Journey, Prince Harry was asked about his relationship with William and admitted they don't always see eye to eye.
He shared: "Part of this role and part of this job and this family being under the pressure that it's under… inevitably, you know, stuff happens."
Prince Harry continued, explaining: "But, look, we're brothers. We'll always be brothers. We're certainly on different paths at the moment but I will always be there for him and, as I know, he will always be there for me."
Prince Harry further confirmed that having their own families means the brothers spend less time together than they used to, as he shared: "We don't see each other as much as we used to because we're so busy, but I love him dearly. The majority of stuff is created out of nothing."
He added: "But as brothers, you have good days and you have bad days."
Can Kate Middleton and Meghan Markle mend the fractured relationship?
It's also been rumored that both Middleton and Markle have attempted to mend the brothers' feud, with various reports swirling about the wives helping to ease tensions.
One royal expert even believes that the two duchesses might form a "secret pact" to get the brothers back on good terms.
Royal commentator Katie Nicholl told Closer magazine that she believes that Middleton can play a key role in helping the brothers repair their relationship. She explained: "Kate's been in the royal family a lot longer than Meghan and she has a natural tendency for teamwork. Behind the scenes, she's known to play the role of peacemaker. She's aware it is not in anyone's best interest to feud."
She added: "If there's a chance to make a secret pact with Meghan to team up more, she will want to do that."
Will Middleton and Markle be forced to come together for the royal family?
Nicholl also claims that Middleton and Markle will be instrumental in saving the royal family by repairing the feud.
She noted that with the queen stepping aside it will "force" the duchesses to come together, as she explained: "I think after a festive break, both Kate and Meghan will know that joint ventures to support the queen are not only part of their duty, but also good for the public image."
Nicholl added: "Kate knows the pressure is on her and Meghan to save the royal family, to an extent."
Further, the royal expert shares that fans may be seeing the two couples come together soon, noting: "The Queen turns 94 this year and there's a plan in place to relieve her of her pressures, which is why she's calling on the four to step up. Although the Cambridges and Sussexes have their own charities, I think the Queen's move towards retirement will force them to work closely with each other."