Why Meghan Markle Refuses to Stay in Her Lane in the Royal Family
Meghan Markle is unlike any other member of the Royal Family to date. She refuses to stay in her lane and continues to push social norms in her daily life. She had a completely different childhood compared to her husband, and in turn struggles to deal with the spotlight that is always on her now that she is a member of the Royal Family.
Meghan Markle had a different lifestyle growing up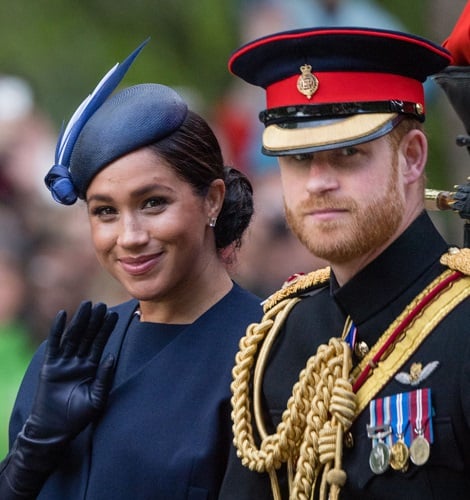 As compared to her husband, Meghan definitely had a more outgoing and relaxed childhood. Meghan's very own biography, Meghan: A Hollywood Princess, was written by royal biographer Andrew Morton. It reveals intimate details about Meghan's upbringing that fans may not expect.
Doria Ragland, Meghan's mother, met Thomas Markle on the set of General Hospital. Ragland was training to be a makeup artist and met Markle, who was a lighting technician at the time. They were married at the Self-Realization Fellowship Temple, founded by Yogananda, a Hindu and yoga guru. Her parents divorced when she was only six and she lived with her mother. The Duchess has two half-siblings, although they are more than a decade older than her.
Markle stands up for her opinions
Meghan was involved in activism at a young age, a testament to the strong woman she is. At the tender age of only 10, Meghan was involved in her first protest. She was already politically active and even spoke in class about a number of issues, including the Gulf War and racial issues.
Morton revealed that in 1991, a classmate of Meghan's started crying with worry about his brother who was serving in the Gulf War at the time. Meghan took it upon herself to protest with her fellow classmates. They picketed at their school, complete with anti-war information. It even got the attention of a local news station.
She grew up on set while attending a Catholic school
Meghan's father, Thomas, would bring her along onto the acting set for years while he worked. At one time, she also attended all-girls private schools called Immaculate Heart High School and Middle School. She spoke with Esquire in 2013 about the unique time in her life.
"Every day after school for 10 years, I was on the set of Married … with Children, which is a really funny and perverse place for a little girl in a Catholic school uniform to grow up," she explained. "There were a lot of times my dad would say, 'Meg, why don't you go and help with the craft services room over there? This is just a little off-color for your 11-year-old eyes.'"
The Duchess is reportedly having a hard time in the spotlight
The former actress was famous before she became a member of the Royal Family. But she still had to adapt to a totally new world where she is constantly under a microscope. A source told People that Meghan is struggling with this new-found fame which is different than anything she's experienced before.
"Meghan has struggled with the intensity of the spotlight," a source explained. "Although she is a former actress, this is on a different level. It is an isolated experience."
The Duchess has opted to retreat from the spotlight since the birth of their new son, Archie. They chose a private christening ceremony at the Queen's private chapel in Windsor Castle, instead of dealing with the pomp surrounding Kate Middleton and Prince William's children's christenings.
Meghan is most certainly a welcome change to the monarchy. She refuses to follow the same social norms, and instead carves her own path as she has always done. It will be interesting to see how Meghan continues to deal with the ever-present spotlight.