Why Meghan Markle's Recent Comments Matter to Moms
Recently, Prince Harry and Meghan Markle have been forthcoming about their ongoing struggles with scrutiny from both the press and the public. In fact, the royal couple is suing several British tabloids for publishing what they say was a private letter of Markle's to her estranged father.
On Friday, in an exclusive clip from ABC's Good Morning America, Markle went further and told ITV news anchor Tom Bradby about how public criticism has affected her in her first few months as baby Archie's mom.
Her comments have sparked a larger conversation about how we treat new mothers culturally, especially those in the public eye.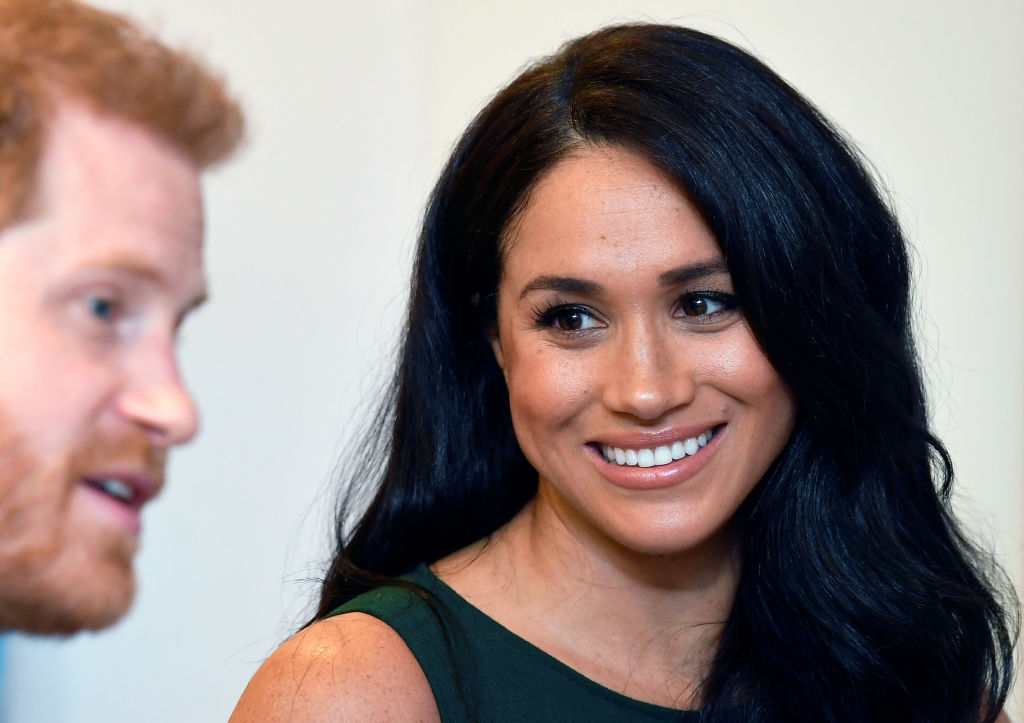 The Duchess of Sussex was nearly in tears as she spoke to an ITV News reporter
In a clip from the upcoming "Harry and Meghan: An African Journey" released by ABC, Markle responded to a question about how she was doing in the wake of widespread media criticism about her as such:
"Look, any woman, especially when they're pregnant, is really vulnerable and so that was made really challenging. And when you have a newborn, you know. And especially as a woman, it's a lot."
She added that this was especially difficult to endure while she was struggling with the first few months of parenthood and her first few years as a married woman. The combination of negative commentary about her and invasive questions was challenging to put up with while dealing with the normal stress of newlywed life and parenthood.
In a comment that broke the hearts of many parents in particular, Markle concluded by sharing, "And thank you for asking, because not many people have asked me if I'm okay."
Fans spoke out in support of Markle on Twitter
Markle's comment struck a chord with many fans, mental health advocates, and journalists, especially other parents. The hashtag #WeLoveYouMeghan began trending on Twitter shortly thereafter to offer support to the duchess.
Many of the comments noted the underlying racism in many of the UK tabloid pieces written about Markle.
Katie Couric, Rep. Alexandria Ocasia-Cortez, and many other public figures voiced their support, as well as other journalists, parents, and fans.
Katie Couric wrote, "I so admire #MeghanMarkle for being honest, open and vulnerable about the struggles she's faced as a new mother and very public figure."
Dr. Shola Mos-Shogbamimu, a UK lawyer and political activist, added her support for Markle as well: "This is the reality for many women when we keep going strong in tough & vulnerable times – people don't think to ask if we are OK. It hurts and can feel very lonely. But Still We Rise."
Blogger Alexis Henry wrote similarly, "As a fellow human, As a fellow woman, As a fellow mother, As a fellow Black woman, As a fellow Black Northwestern grad, watching this made me want to square all the way up! Meghan, some of us out here are so angry for you, we see you, love you and care."
Markle's comments resonated with many mothers
Recently, initiatives around identifying and treating conditions like postpartum depression (PPD) have raised awareness of the struggles many new parents, and mothers in particular, face.
And although Markle's difficulties appear to be from external bullying by certain members of the press and public rather than PPD, many parents noted a pattern reflected in her comments around how we dismiss and overlook new mothers' needs.
Like Markle, many women feel a little lost and neglected after giving birth. As the family focus shifts to the new baby, new moms can get lost in the shuffle. Their physical and emotional needs are often dismissed, even as they go through some of the most stressful times of their life.
In this case, Markle admitted that she's "not really OK." The new mother's vulnerability in the face of what her husband has called media "propaganda" and a dedicated smear campaign against the Duchess stirred many hearts, especially given the social pressure for new parents to appear constantly happy and overjoyed.
With the added pressure of becoming an international icon in a short time and facing criticism from the media and the general public, it's no wonder that the Duchess of Sussex has sometimes felt so alone since giving birth to Archie.