Why Meryl Streep Will Go By Her Real Name in 'Big Little Lies'
Big Little Lies – HBO's hit drama starring Reese Witherspoon, Nicole Kidman, Laura Dern, and Shailene Woodley – premiered February 19, 2017, and quickly developed a devout fan following.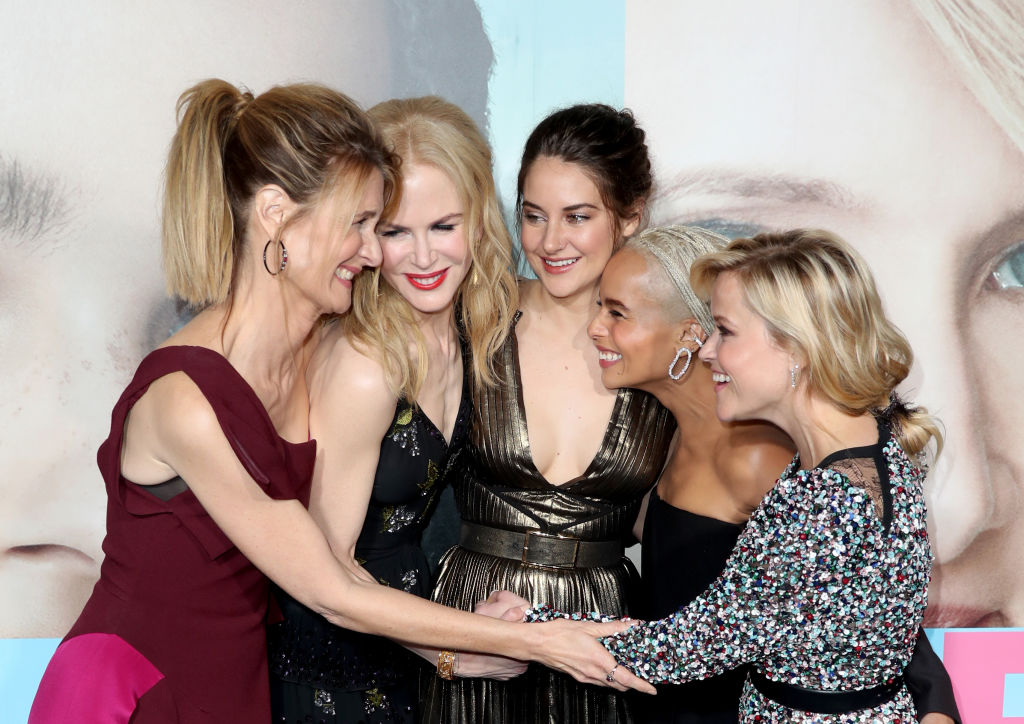 With a 93% critics score on Rotten Tomatoes, season one was a suspenseful thriller fraught with familial fractures, infused with faithful friendships, and livened with little bits of laughter. While the show was never expected to air a second season – as the mini-series is based on a short book by Liane Moriarty – audiences demanded its return.

Moriarty was gracious enough to write a follow-up novella to her narrative, which screenwriter David E. Kelley used to pen the screenplay for the second season. Witherspoon – serving as a producer behind the show – has stated that season two will be the final season (for real). However, the show plans to go out with a bang, as none other than Meryl Streep will be joining the women of Monterey.
*Season 1 spoilers ahead*
Meryl Streep will Play Perry Wright's Mother, Mary Louise Wright

Mary Louise Wright will arrive in Monterey looking for answers regarding her son's disappearance. As you should remember, the women of Monterey took down Perry together, and it seems like Mary Louise will show up determined to discover the truth. Thus, she will play a loving mother turned detective. However, the loving part, given this show, is not necessarily inevitable.
When speaking on behalf of her role in the show, Meryl Streep explained that, as a mother of four, she was drawn to the idea of "playing someone who is dealing with whatever the deficits of her parenting were, and the mysteries in that, and how you can't go back in time and fix something," according to Pop Sugar.

Streep goes on to discuss how much she enjoyed the show's premiere season, and why she felt the first season was an "amazing exercise in what we know and what we don't know about people – about family, about friends, how it flirted with the mystery of things," as recorded by Pop Sugar. So, when it came time for Meryl Streep to review the script, and sign on, she likely was already planning to say yes.

Meryl Streep says she "had an in" when it came to 'Big Little Lies'

Meryl Streep, speaking on behalf of her casting, jokingly stated, "My real name is Mary Louise, so yeah, I had an in," according to Pop Sugar, the series creators wanted Streep so much that they went on to name the role after her.
It has been reported that Mary Louise Streep, after watching the first season of the show, as well as all of its subsequent award wins, reached out to Nicole Kidman and Reese Witherspoon regarding her interest in joining the show. So, it should come as no surprise that, as an indication of her support and passion, they named the character after Meryl Streep's given name, Mary Louise.
As Big Little Lies gets closer and closer, fans anticipate Meryl Streep's grand entrance and role throughout the season. You don't ask Meryl Streep to join your show and proceed to let her sit in the background, so it's likely that Meryl Streep will play a pivotal role in season two's narrative arc.

Will Mary Louise be the one to catch them all, to discover the truth? However, if she does, will she decide to keep the Monterey women's secret? How her character will function has fans of season one already at the edge of their seats. Now, all fans can do is wait for June 9 to discover the fate of the Monterey Five.