Why Michael Madsen Isn't Bitter John Travolta Got the 'Pulp Fiction' Part Meant for Madsen
Though Quentin Taratino wrote the Vincent Vega part for Michael Madsen, he wasn't bitter about John Travolta making it 1 of his most iconic roles.
While Reservoir Dogs (1992) made Quentin Tarantino famous in film circles, Pulp Fiction (1994) made the writer-director a household name. After winning the Palm d'Or at Cannes, Tarantino's second feature went on to become the biggest independent film ever released in America.
Besides being a career-defining release for Tarantino, Pulp Fiction also represented a comeback for John Travolta. Prior to his Oscar-nominated performance as Vincent Vega, Travolta had hit a new low in his career with Look Who's Talking Now (1993).
Pulp Fiction was a lucky break for Travolta on some levels. Originally, Tarantino wrote the part for Michael Madsen, who soared as Vic Vega (aka Mr. Blonde) in Reservoir Dogs. But Madsen, who'd already accepted a role in Wyatt Earp with Kevin Costner, couldn't take the part.
Looking back, you might guess Madsen mourns the fact he gave up the role Travolta eventually owned. But that's not the case. In a new documentary on Tarantino's work, Madsen had nothing but admiration for Travolta's performance — and said he couldn't have played it the same way.
Madsen said Travolta's comeback was 'a huge reason the movie worked'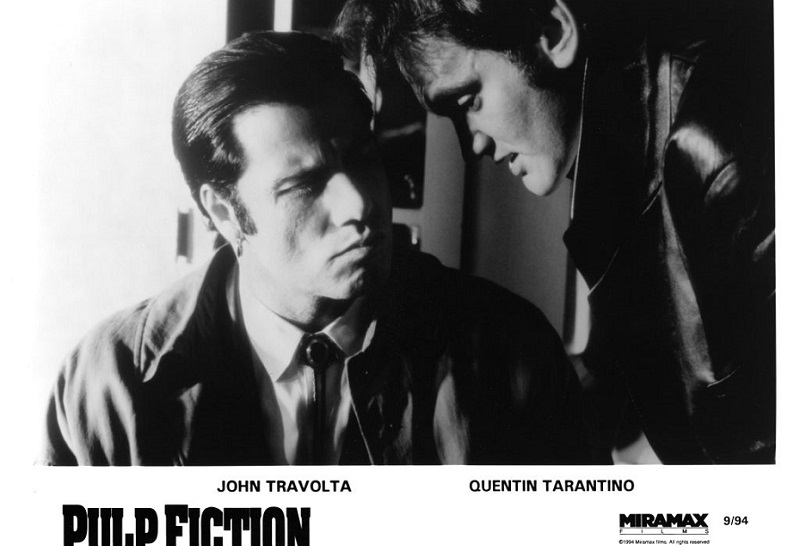 On October 21, we're one week removed from Pulp Fiction's 25th anniversary, and on this same night Tara Wood's QT8: The First Eight documentary on Tarantino's film went out in limited release in theaters across the U.S.
In her new film, Wood spoke to stars, producers, and other collaborators about their experiences with Tarantino. Madsen, who later appeared in the Kill Bill series and Once Upon a Time in Hollywood, spoke without bitterness of his prior commitment — and his feelings about Travolta in the part.
"Isn't it true that part of John Travolta being in it … it became John's comeback," Madsen said in QT8. "He was doing movies about talking babies! And, suddenly, he's Vincent Vega. You know, he had that wig on. [And] nobody had ever seen Travolta with a f—ing gun!"
In short, Madsen said he saw the comeback as one of the major elements of Pulp Fiction's sustained success. "That was a huge, huge reason why the movie worked."
Madsen also said he couldn't have danced like Travolta did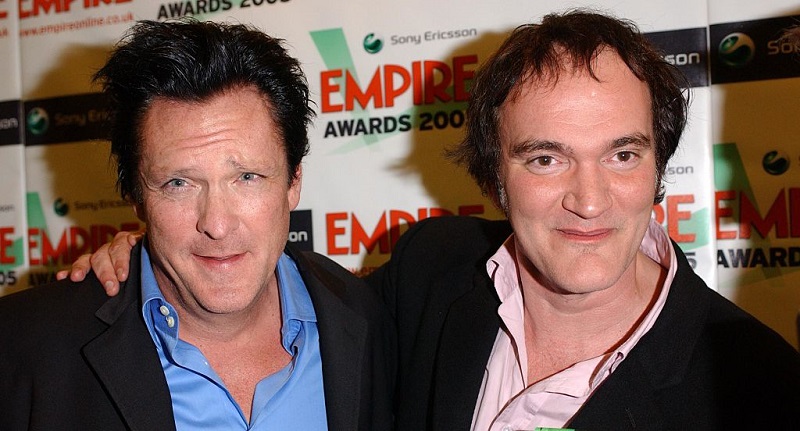 Pulp Fiction fans will recall the dance contest Mia Wallace (Uma Thurman) enters herself and Vincent in at the fictional Jack Rabbit Slim's. For an actor like Travolta, whose star was born in Saturday Night Fever, the dance scene became a part of that comeback narrative.
Madsen, who actually didn't want to dance to "Stuck in the Middle With You" in his famous Reservoir Dogs scene, said he admired Travolta's moves in Pulp Fiction. "That was neat, that whole thing," Madsen said, referencing Travolta's famous hand motions. "I wouldn't have come up with that."
Indeed, Madsen was exceedingly generous about Travolta's performance. He doesn't seem to have a single regret about what happened.
"That twist wouldn't have been exactly the same," Madsen added with a laugh in QT8. "He would have had to change the script so that they don't win the dance contest."
Also see: How Samuel L. Jackson Told Leo DiCaprio to Handle the N-Word on 'Django Unchained'