Why Michelle Williams Refers To Her 'Dawson's Creek' Job As a 'Factory Job'
Michelle Williams became a household name thanks to 'Dawson's Creek' but the actress has some less than sweet words for her experience on the show.
When someone has worked long and hard over a period of several years, sometimes that person looks back on their early work with a tinge of regret. So it goes with Michelle Williams and her time on Dawson's Creek. 
That show, which ran for six seasons from 1998 to 2003, was Williams' initial claim to fame. Although nowadays she mixes awards fare like Manchester by the Sea with more commercial projects like The Greatest Showman. There's been some chatter of a Dawson's Creek reboot, but even if Williams could appear in that, it's safe to say she wouldn't want to wait for it. 
Michelle Williams' early career included 'Baywatch'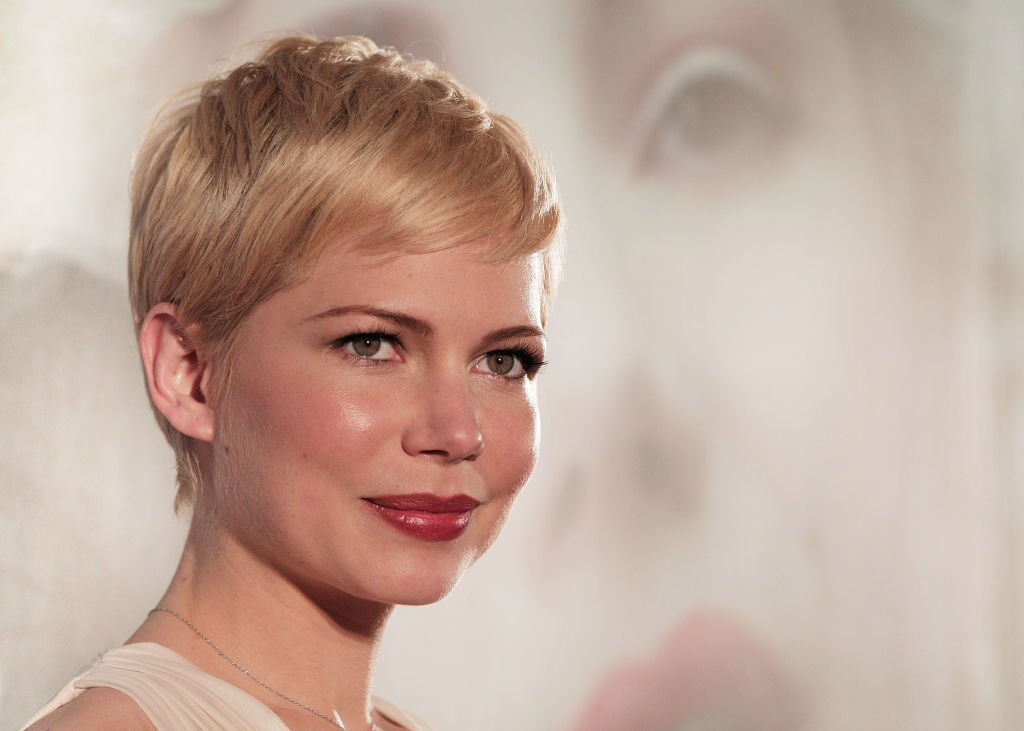 Williams began acting when she was 13, first appearing in a couple of episodes of Baywatch. Other early gigs included Home Improvement, and a young version of Natasha Henstridge from the 1995 sci-fi thriller Species. On Dawson's Creek, she played Jen Lindley, who moved from New York City to the fictional Capeside Massachusetts. 
Katie Holmes was the initial breakout female star from the show, but Williams turned heads with roles in tougher fare like HBO's If These Walls Could Talk 2 and independent movies like The Station Agent. It wasn't long after that she got the first of her four Oscar nominations with Brokeback Mountain, where she played the wife of Heath Ledger. 
One acclaimed role after another followed, with her other Oscar nominations including the bleak romance Blue Valentine, My Week with Marilyn about Monroe making The Prince and the Showgirl, and Manchester By the Sea. She has just scored her first Emmy nomination as the legendary dancer/actress Gwen Verdon in the miniseries Fosse/Verdon. 
Why is Michelle Williams glad to be done with 'Dawson's Creek?'
Williams and Patricia Clarkson, who were co-stars on The Station Agent, talked to Variety, where Williams said: 
"I must have still been doing Dawson's Creek when we did The Station Agent. Doing Dawson's Creek for six-and-a-half years, while it was an incredible learning experience — we did 22 episodes a year, and you'd be getting scripts at the last minute and you had zero input. It was a little like a factory job."
On that show, Williams felt she had no freedom, telling Vulture: "When I got out of television, it felt like a stain on you. It was hard work to erase it and to ask to be looked at in a different new way."
That was before the so-called new golden age of TV got going, where that medium became a haven for the adult dramas and adventurous projects that Hollywood overlooked in favor of comic book fare like Venom. And, as it happens, Williams was in that too.
Is a 'Dawson's Creek' reboot coming?
It seems to be an entertainment law these days that if there is some 80s or 90s property that some people have nostalgia for, it must be rebooted. While such a reboot for Dawson's Creek has been discussed, creator Kevin Williamson told Us magazine there are no active plans. 
We keep talking about it, but no, as of now, it's not in the pipeline,"  he said. "We kind of ended it. The last episode was five years in the future. We put a nice button to it. Jen died. What are we going to do? We've talked about it, but until we can find a reason to do it … We come up with ideas, but no, as of now, no."