Why Mike Johnson Thinks He'd Make A Good Bachelor
Mike Johnson didn't find love on Hannah Brown's season of The Bachelorette, but that doesn't mean he's quitting the reality TV dating pool.
Johnson is currently on Bachelor In Paradise, but hasn't really hit it off with anyone just yet. He took Caelynn Miller-Keyes out for a date and the two seemed to have a nice time together. But when Dean Unglert made his Paradise debut, Miller-Keyes jumped ship and went for the van vagabond.
More recently, Johnson was seen forming a connection with Sydney Lotuaco. But Lotuaco communicated to Johnson that she likes to take things slow. So we'll see.
If things don't work out for Johnson on Paradise, fans are incredibly hopeful that he'll be the next Bachelor.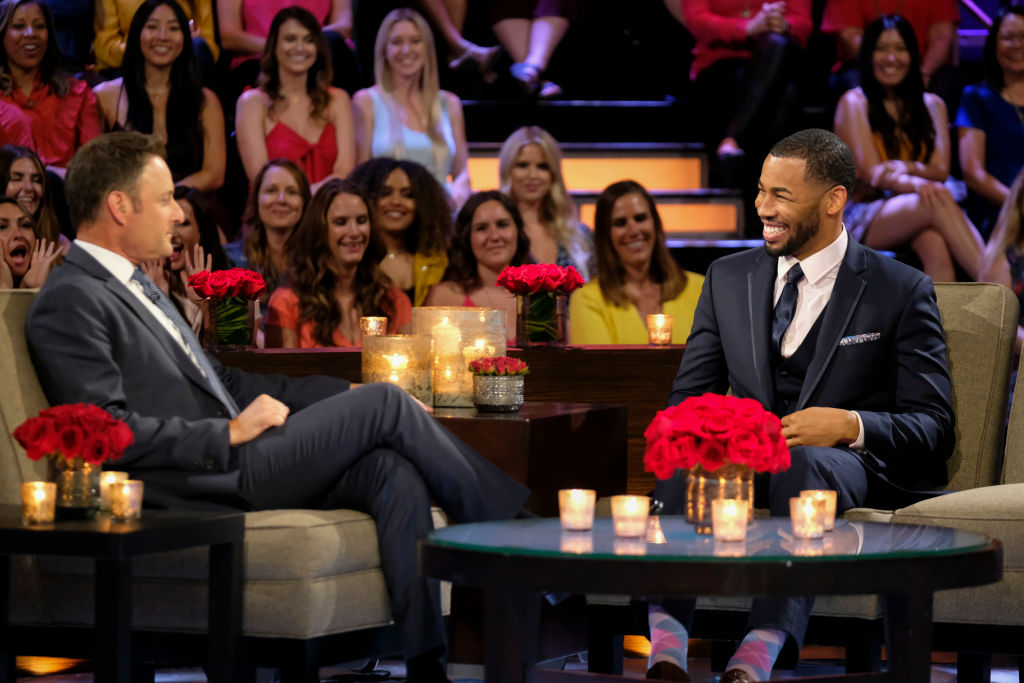 In a recent interview with Entertainment Weekly, Johnson said all the support he's received from fans puts "a smile on [his] face."
Mike Johnson on possibly becoming The Bachelor
"It really does put a smile on my face. I'm sorry, I'm getting my beard edged right now. [To stylist] Yes, ma'am, just follow the lines. [To EW] It's amazing that people even consider me to be the Bachelor. That's really all I know about it. I'm just grateful and I think that I would be a good Bachelor," he said.
Johnson elaborated: "Just because my mom has taught me good things in life. [To] truly listen and pay attention and not just have an agenda of my own. I think those are some key points. And just communicate effectively."
Johnson also revealed what he's looking for in a romantic partner.
"The same old things everybody else does. Long walks on the beach… no, I'm playing. Someone that can teach me some things, someone that could help me grow as a person, and of course continue to be goofy and have fun. And someone that's ambitious," he said.
Bachelorette fans fell in love with Johnson for his big-teddy-bear personality. EW asked him if he had any "skeletons in the closet" that may become an issue were he to become The Bachelor.
"Sometimes I walk out of the house and I don't put lotion on, so there might be pictures of me [looking] really ashy," he said with a laugh. "I'm certain I have skeletons, but nothing I can think of."
Mike Johnson is definitely being considered for 'The Bachelor'
According to Bachelor host Chris Harrison, Johnson is definitely in the running. 
"Of course he's a contender [for Bachelor]," Harrison told People. "How could he not be a contender with that smile? He's one of my favorite people we've ever had on the show. He's a love of a man. I don't know him that well, and I consider him a really good friend."
"He's just a sweet guy," he continued. "He gives the best hugs, the best smiles and the best advice. He's just a really good man and yeah, of course he's a contender."
Read more: 'Bachelor In Paradise': Fans Are Telling Caelynn Miller-Keyes That She's Not A Good Fit For Dean Unglert