Why Moving to America Would Be a Huge Mistake For Meghan Markle and Prince Harry
Prince Harry and Meghan Markle have been at the top of most people's minds lately. It seems that the news media is following their every move, and no matter what the royal couple chooses to do, they just can't catch a break.
Duchess Meghan and Prince Harry are coming under fire for just about everything, from Markle's parenting skills to their relationships with the other members of the royal family. There is no doubt that all of the negativity is taking a toll on them.
They recently announced a six-week break from royal duties in order to spend some time together and most of all, escape the spotlight that they have been under for months. Duchess Meghan even recently admitted in a documentary that royal life is more difficult than she had expected, and that things aren't necessarily fair.
The pressure had gotten to be so much, in fact, that the Duke and Duchess of Sussex are talking about leaving the United Kingdom altogether. That would be an extremely shocking move, considering how stunned everyone was when they made the move from London to Windsor. Why would moving to America be a huge mistake for Markle and Prince Harry?
Where are Prince Harry and Meghan Markle thinking of going?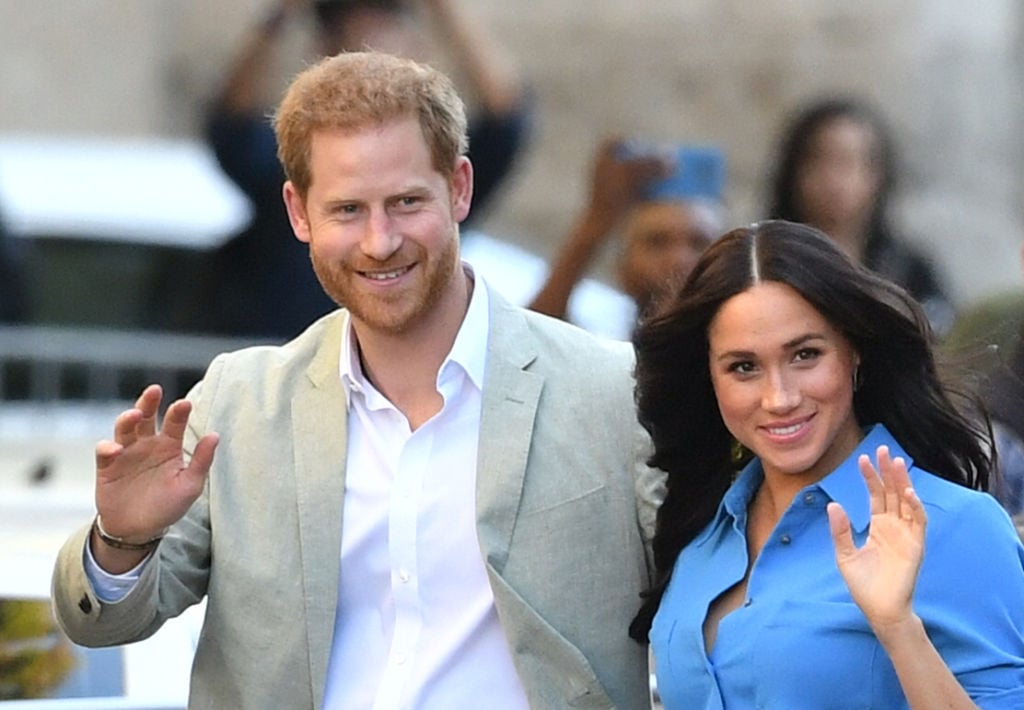 So, if Duchess Meghan and Prince Harry did make a move across the pond to America, where would they go? According to Observer, the royal couple is thinking of relocating to Malibu, at least for a period of time.
Duchess Meghan is originally from California, so she would feel right at home. And Prince Harry definitely feels that he could use some time in a more relaxing environment far away from the royal fishbowl that he has been living in his entire life.
Does this mean that they will never live in England again? Chances are, no. There is a strong possibility that Duchess Meghan and Prince Harry would split their time between California and the United Kingdom.
Living in Malibu would give them some much-needed time with Duchess Meghan's mother, Doria Ragland, who still calls Los Angeles home. Ragland is surely over the moon at the idea of spending more quality time with her only grandson, Archie, and also bonding with her daughter and son-in-law.
What are the reasons for the possible move?
Duchess Meghan and Prince Harry just renovated Frogmore Cottage: a sprawling 10-bedroom home on the grounds of Windsor Castle. Why would they want to pack up and leave? The Mirror reports that they feel things just aren't going as planned in Windsor and they want a second, far away place to call home.
At first, they were actually thinking about moving to Africa, but now they have their sights set on California. Duchess Meghan also feels that she would like more privacy in order to focus on her young son, and she just isn't getting that while living in England.
It is really no wonder the Duke and Duchess of Sussex feel that they need a place to escape to. Since the summer, they have taken heat from the media as well as the public for things like traveling by private jet, and to make matters even more complicated, they are involved in a couple of lawsuits with the British tabloids.
Why would moving to America be a huge mistake for Meghan Markle and Prince Harry?
Will a move to California really solve all of Duchess Meghan and Prince Harry's problems? No, it wouldn't. In fact, it would be a huge mistake.
The move would only bring more attention to them, which is the exact opposite of what they are trying to do. No matter where they go, the sad reality is that the duke and duchess will never fully escape the watchful eyes of the media. And being in California will thrust them into the spotlight even more than they are now.