Why 'NCIS' Became a "Constraint" to Michael Weatherly Towards the End
Michael Weatherly departed NCIS after sixteen successful seasons as Tony DiNozzo  – the quick-tongued agent with an adolescent disposition and a heart hellbent on capturing Ziva David's (portrayed by Cote de Pablo) affection.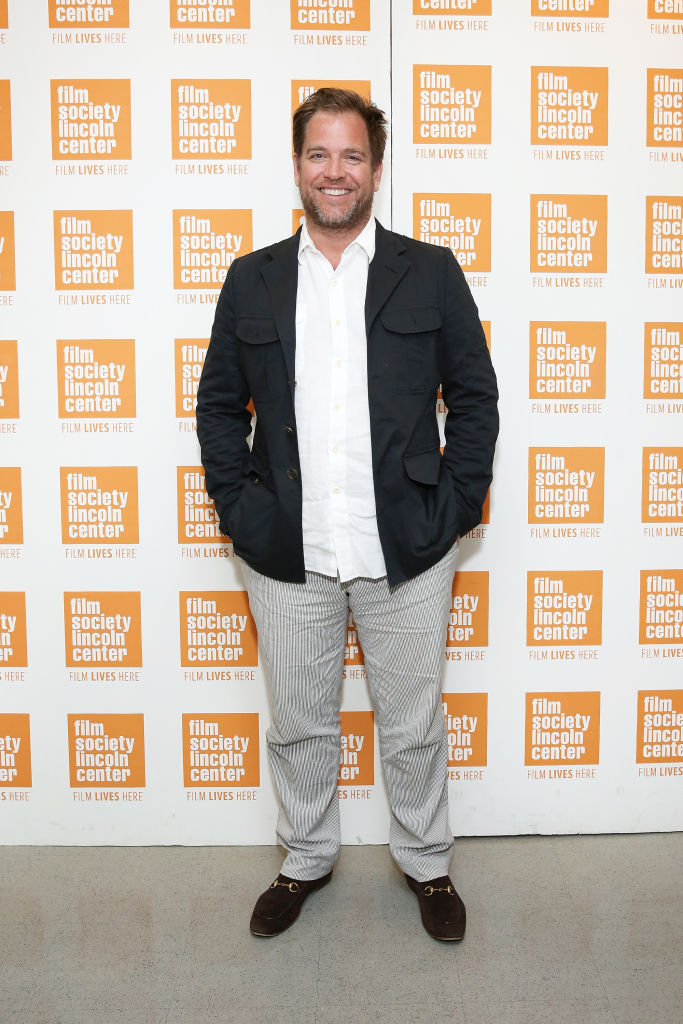 Michael Weatherly played DiNozzo for so long that the two grew inseparable with time; fans would utter "Michael Weatherly is DiNozzo," as if the actor and his iconic character were one and the same. Not to mention, Michael Weatherly's humorous approach to interviews hasn't done him any favors in the synonymity department. If you watch Michael Weatherly during an interview, you will realize he quickly resorts to the same jocularity he brings to NCIS. 
Though fans were disappointed when Weatherly left NCIS, as his character was one of the many reasons viewers kept returning to the show, the series persisted, and so did he. Michael Weatherly now stars as the lead in Bull, another CBS hit show. 
During an interview with the Chicago Tribune, Michael Weatherly explained why it was his time to leave NCIS, and how his position in the show became a "constraint."
Towards the end, playing Tony DiNozzo was no longer an explorative exercise in acting; rather, his role had grown stagnant, and practice makes perfect is only fulfilling for so long. There wasn't much growth left for DiNozzo; thus, there wasn't much growth left for Michael Weatherly. The show also needed DiNozzo to leave for the narrative to progress logically, as he explains.
Michael Weatherly talks Tony DiNozzo and 'NCIS:' "You can't be in that No. 2 slot forever." 
During an interview with The Chicago Tribune, Michael Weatherly explained why he left NCIS when he did. He told the interviewer:
"What got difficult is it seemed like the character had to go. You can't be in that No. 2 slot forever. That started to become a constraint to me and that ended up being some of the tension DiNozzo was having on the team…McGee [Sean Murray] is looking at him going, 'Will you get out of here, I wanna be No. 2!"
Based on Michael Weatherly's explanation, the character's presence, and continued arc as "number two" was both a constraint to the actor and the progression of NCIS. It was time for Weatherly to take the reigns and play a lead, as he does in Bull. And, it was time for Sean Murray's Agent McGee to become Number two.
Michael Weatherly's departure has been an asset to McGee and to 'NCIS' overall 
Since Michael Weatherly left, McGee's character has transformed quite handsomely, coming into his own and taking on the number two slot with pride and conviction. McGee would have always been relegated to third best, as long as DiNozzo was present. Thus, with DiNozzo gone, McGee grows. 
Michael Weatherly's departure, no matter how bittersweet, has been an asset to the show's progression. McGee couldn't stay "the probie" forever; such a stagnant persistence would have been an illogical and dull narrative arc.
Weatherly's DiNozzo could never become number one; the highest position on the totem pole will always belong to Mark Harmon's Agent Gibbs. Thus, the only way for McGee to improve his rank was for DiNozzo to leave. 
While some fans feel McGee has lost the magic his character retained in the earlier seasons, others realize, and argue, that the shift was bound to happen at some point. No matter how much we may miss the original character dynamics in NCIS, how long can people remain unchanged? 
With Tony DiNozzo out, we've been granted a new and improved McGee – a braver, more resilient, less flighty, more focused McGee. However, now that McGee is firmly in the number two position, we're already for a Michael Weatherly reprisal. How about a cameo with the returned Ziva David in season seventeen (we only need a few minutes)?