Why 'NCIS' Fans Are Convinced Wilmer Valderrama's Nick Torres Is Going To Die
NCIS fans were sorry to see Tony (Michael Weatherly) leave the show after Season 13. Fans enjoyed his addition to the team, especially his romantic tension with Ziva David (Cote de Pablo).
With Weatherly and de Pablo gone from the series, NCIS needed some freshness. Then, in Season 14, Special Agent and womanizer Nick Torres, played by Wilmer Valderrama, thrust himself confidently into Tony's seat. The show had the potential to re-create the "Tiva" dynamic and relationship between Agent Torres and Special Agent Ellie Bishop (Emily Wickersham).
Now, it appears Agent Torres may not be around much longer. And fans are convinced his life is on the line in the CBS procedural drama.
There might be a 'That 70's Show' reboot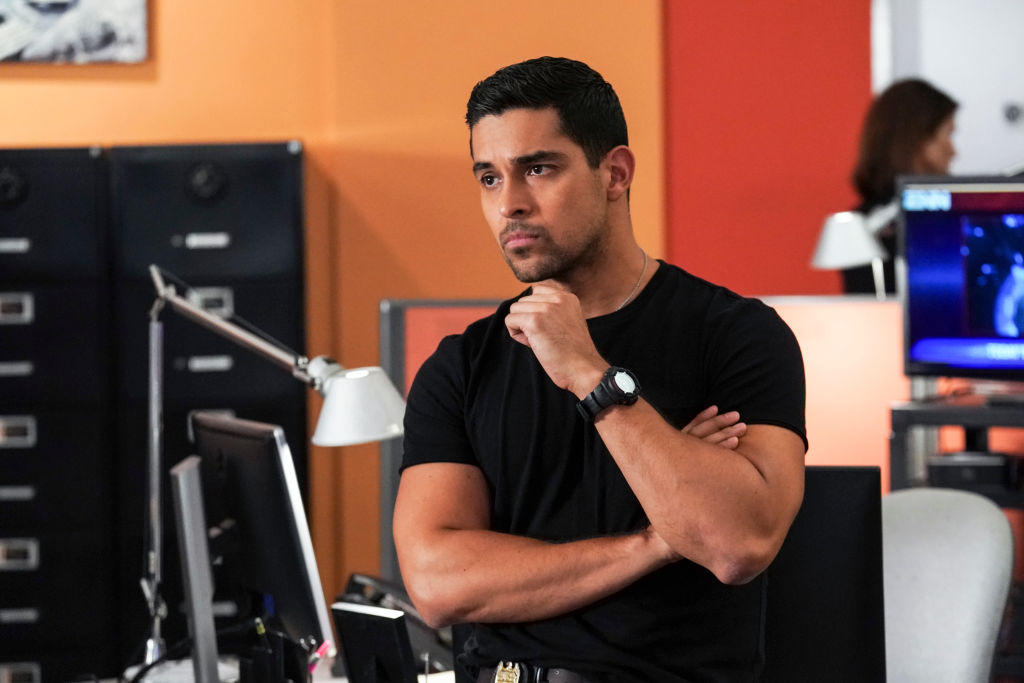 Valderrama, who turns 40 in January 2020, is excited about what is still called "a potential" reprisal of That 70's Show. He starred in the sitcom from 1998 to 2006 as Fez, a foreign exchange student. Will it be a move? A TV series?
The actor reveals: "There is nothing in the works right now, and I believe all of us are a little too busy to make it happen." But, the cast and crew are talking about it. 
If they do, indeed, make it happen, Torres may have to leave the NCIS set as a corpse, missing in action, or on a long term assignment. Will Ziva fill his boots? Will Tony, who is soaring in the ratings on Bull? Or will the storyline continue with Torres and Ellie grow more awkward or go in the direction of a resolution?
Wilmer Valderrama has another CBS drama in the works
Aside from That 70's Show, Valderrama has another CBS show in the works. According to Deadline, The Trail has been picked up by the network. It's a story of investigators who work in the U.S. National Parks service. Specifically, it's a team that solves mysteries within Yosemite National Park.
If the show hits the air, it'll be an hour-long procedural. The premise of the show is written by Rosewood writer David Harrington Miller and it's been pitched by Valderrama and his production company: WV Entertainment.
While there's no guarantee Valderrama will need to exit NCIS — he may just carry on The Trail behind the scenes — it's likely the actor will play a big part in the new show.
Something fatal is coming to 'NCIS'
De Pablo returned to reprise her role as Ziva in Season 17. Her appearance has been split into two installments: the first half were at the start of the season and the second half will take place during the mid-season finale.
As far as the premise is concerned, co-star Diona Reasonover refers to it as a "life or death" situation. The notion of death has many fans speculating that a character will die. It could be Ziva, it could be Agent Gibbs (Mark Harmon), or it could be another character entirely.
It's hard to imagine NCIS doing away with Harmon so suddenly. Loyal fans adore the character and would likely revolt if Agent Gibbs were to be killed off. It also eliminates the motivation for fans to tune in for the rest of the season.
As for Ziva, NCIS executive producer Steve Binder teased that she might end up dying. He also said that the story of Ziva would have "closure" this season. Fans were not pleased the last time Ziva supposedly died and it's likely to ruffle feathers again.
NCIS could create the emotional impact of death and not enrage fans with the death of Agent Torres. Keeping Valderrama's active work schedule in mind, it seems like a win-win for the show and for the actor. This coincidental timing has fans confident that Agent Torres may be at risk on NCIS.