Why 'NCIS' Fans Are Dying for Cote de Pablo to Return as Ziva
Now going onto its seventeenth season – and boasting higher ratings than ever before – NCIS is showing no signs of slowing down. With talented writers penning captivating and unique scripts for each episode, the show manages to keep audiences guessing while delving further into each of its main characters' personas.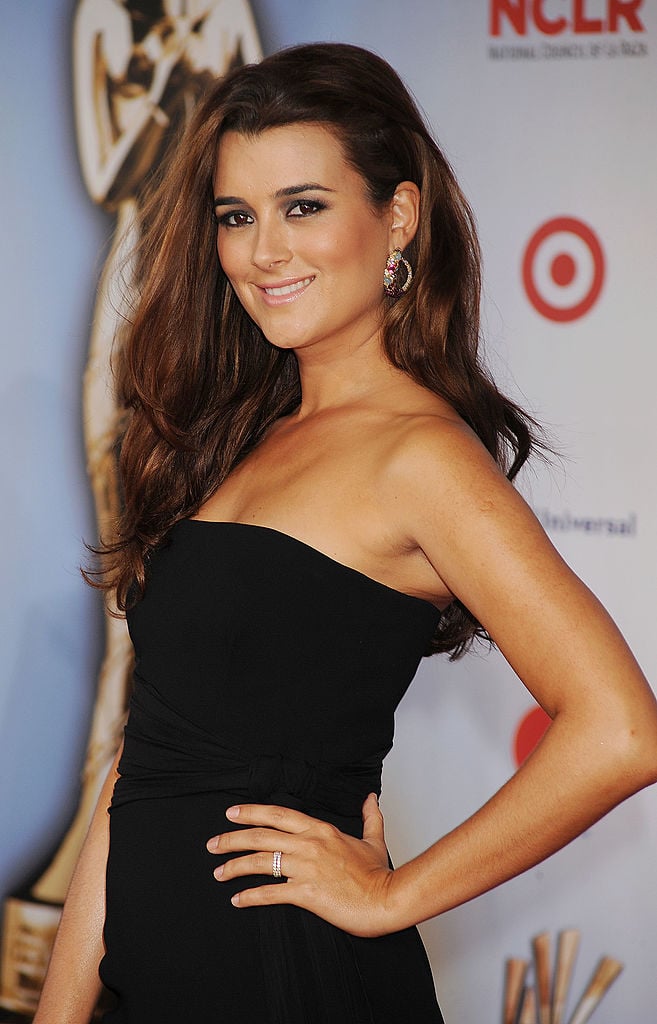 With suspense, action, heartfelt confessions, and sharp comedic timing at the forefront, NCIS has become the most-watched show on television with an unrivaled international fanbase. While Mark Harmon, the face of the franchise, still carries the episodic series to success, many greatly feel the absence that one particular cast member left behind with her exit.

Cote de Pablo left NCIS in 2013, and though many years have passed since her fateful last episode, fans still anxiously await Ziva's return. With plot points now directing the audiences' attention towards a possible Ziva-infused NCIS once more, fans can't help but wonder if the Former Massad agent will grace CBS Tuesday nights again.
So, why do fans miss Ziva so much? What exactly does the character to bring to the table? And why, after six years, do fans still ask if the writers are planning to rework her narrative arc back into the show? Let's go through the main reasons fans miss Ziva so much.

Analyzing Ziva's dynamic with the rest of the 'NCIS' crew

A playful yet loving familial energy exists at the core of NCIS, amongst its various characters; however, the father-daughter dynamic between Ziva and Gibbs was a particularly captivating subplot. Gibbs acts as a surrogate father figure to the agent who would eventually sever contact with her own father.
Ziva comes, with time, to trust the man – who in many ways – is very similar to her: a skilled individual who shows little emotion and is committed to the cause (often to a maladaptive extent).
Initially hesitating to reveal any personal attributes and anecdotes to the other agents, she comes to confide in Gibbs. Many fans miss watching the on-screen chemistry and blooming relationship between Gibbs and Ziva. Ziva and Gibbs' relationship seems to grow the most from start to finish, and fans anticipate that this would have continued to be the case had Cote de Pablo stayed on the show.

Of course, no one can forget the romantic tension and playful banter between Ziva and DiNozzo. However, given DiNozzo's exit, the return of this dynamic is virtually a futile discussion, despite how much we would love to see them share the screen once more.
Over time, Ziva and McGee developed a sibling-like relationship, which audiences also enjoyed. So, if Ziva came back, fans would at least get to see this dynamic continue to grow.

Ziva was an endearing and important character on 'NCIS'

While many NCIS fans were initially hesitant regarding Cote de Pablo's casting, she was quickly accepted and received critical praise for her work on the series. Confusing American idioms as she took down the bad guys, Ziva's character retained an innately endearing quality, for she failed to emulate the often two-dimensional depictions of the Israeli Massad.

Cote de Pablo, over the course of the series, won an ALMA award and an Imogen Award for her portrayal of Ziva David. She was also ranked third in a 2013 E-Poll determining America's most appealing celebrities, falling behind Betty White and Sandra Bullock.
Ziva David was easy to fall in love with, and the only character on primetime television who functioned to depict Israeli culture and society to a western public. Her character provided a positive portrayal of an Israeli and acted as a spokesperson, of sorts, for Israel-American ties.

Ziva was tough, loving, determined to see justice prevail, and committed to protecting those she felt connected to. While her character could have grown more throughout her time on the show, the impact she made while present will leave fans anticipating a grand return for days on end.