Why Netflix Should Still Fear an Ad-Supported Free Streaming Service
First, there was the mass exodus from cable for streaming services like Netflix, which is still the most popular streaming service to date. Then came multiple other streaming services. There's one for streaming all the Hallmark movies you want. Disney just came out with Disney+, which can be packaged with their already popular Hulu.
But is Netflix's real threat from these competing streaming services? The answer might surprise you. 
Streaming services are on the rise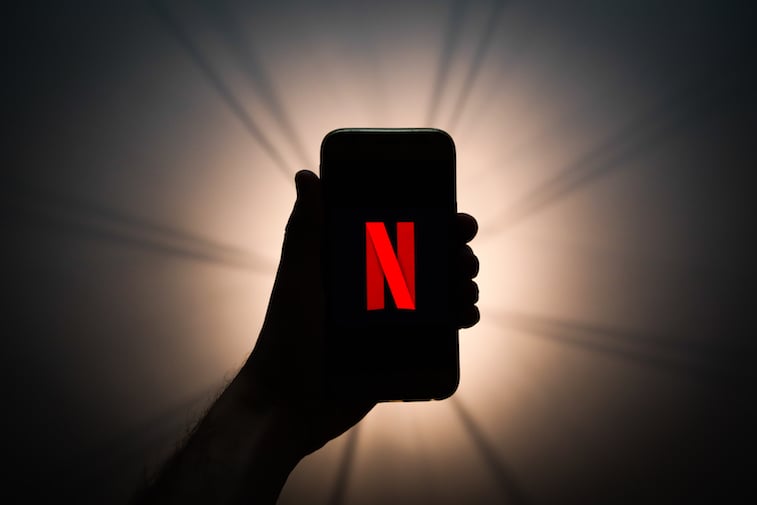 Netflix has continued to have potential threats pop up here and there, and there's always talk of how it will affect Netflix's viewership and subscriber numbers. But they've remained strong and have maintained their ranking as the most popular streaming service in the world.
So many new streaming services have popped up over the years, and especially this year, that it's not surprising cable is (mostly) dead. There were over 25 subscription streaming services at the time of this article, and that number is growing. 
The real threat isn't just streaming services
The thing is, Netflix will be just fine if things stay the way they are. They're a powerhouse of content and a popular choice. The real threat isn't other subscription streaming services; it's a whole other possibility. It's the fact that one streaming service is considering becoming totally free for users. That's right. FREE.
NBCUniversal's streaming service, Peacock, is in talks to offer its service for free. This will mean ads for users, but if you have Hulu, you're paying for the service and you still deal with ads. This is a game-changer. 
What NBCUniversal has planned
In the beginning, Peacock was going to be a free, ad-supported service offered to Comcast customers. Non-Comcast customers would be able to subscribe for a fee. But now, anyone might be able to watch it for free.
If this does happen, they'll be the only major streaming platform to offer a completely free, although ad-supported option. Hulu used to do this, but not anymore. While Peacock doesn't launch until 2020, they are planning on having original series along with reboots of popular series from back in the day (Punky Brewster anyone?) and popular shows like The Office, which is leaving Netflix in 2021.
As always, customers who want an ad-free experience might be able to get it for a price. And while cable provider Comcast realizes cable is a bit last year, Peacock is the first streaming service tailored to support traditional bundled cable TV.
How Comcast and NBCUniversal will pay for it
If they go the ad-free experience route for customers that can't handle ads, Comcast and NBCUniversal will have some funds to work with from that. But they will lose money if they cut ties with streaming services that pay for rights to their shows.
So how will they make money? Ads for one. That does help bring in the dollars. And since the service would be free, more people would use it, meaning more eyes on those ads. Currently, they expect to make $5 per month from every user from advertising with the three to five minutes of ads they'll show per hour of TV. Offering this type of free service allows them to compete against other streaming service deals and ramp up their viewership faster while getting them in the door for possible paid subscription services.
It may not be immediate money, but it sets up a potential windfall later.
Why this matters for Netflix
The Office, an NBC show, is often in the number one spot each month on Netflix. While Netflix has the rights until 2021, NBCUniversal could decide to move it off of Netflix and keep it solely for its platform. The same with Friends. Just look at their Instagram feed.
It makes sense, of course, but it isn't set in stone. And while 1 in 10 users did say they would leave Netflix if this happened, would that really hurt Netflix's bottom line? It's hard to know. The Wall Street Journal reported that 40% of the viewing minutes on Netflix are made up of movies and shows that were created by three companies launching new streaming services.
If they leave Netflix, it could affect their bottom line. Or, at least make them consider lowering their rates or joining the ranks of what might become the newest anti-cable movement.