Why Netflix's 'Fuller House' is Missing a Few Characters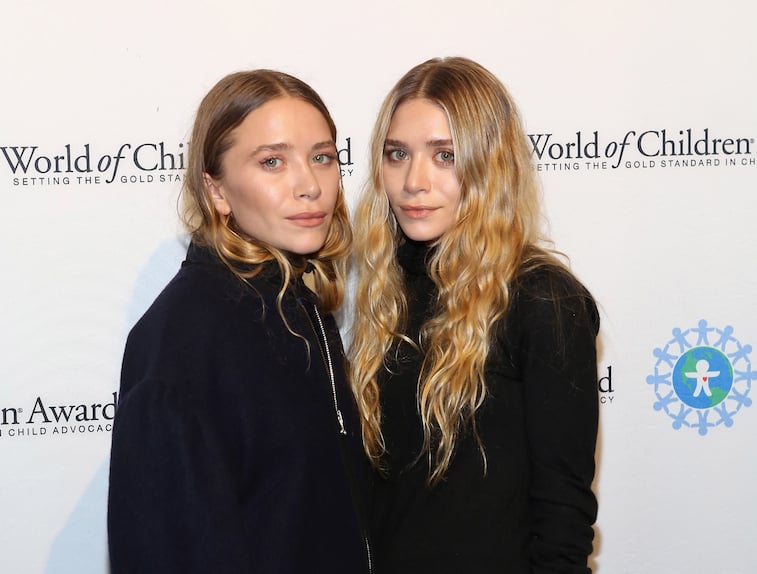 This news really shouldn't come as much of a surprise, but the two biggest stars of the original series Full House didn't return for the spin-off on Netflix. The producer of Fuller House, the title of the spin-off which will take place decades after the ending of the first show, released a statement announcing that Mary-Kate and Ashley Olsen have no intention of participating in the series. After the announcement came out, former Full House star and producer on the new show John Stamos took to Twitter to vent his frustration with the Olsen's refusal to participate.
"Although Ashley and Mary-Kate will not be a part of Fuller House, I know how much Full House has meant to them and they are still very much considered family," executive producer Robert L. Boyett said in a statement seen by The Hollywood Reporter. "It has been exciting to see how they have built their professional careers, and I support their choice to focus on their fashion brands and various business endeavors. I appreciate their support and good wishes towards Fuller House."
Mary-Kate and Ashley rose to fame when they were hardly out of diapers in their role taking turns playing the adorable Michelle Tanner on the show. They parlayed that fame into a video and television empire through their entertainment company Dualstar, making a litany of straight-to-video films about having adventures being twins through their childhood and teenage years that turned them into multimillionaires.
After reaching adulthood and attending New York University, both women decided to turn away from acting and focus on business and fashion. They've since built a highly respected fashion empire through their companies The Row and Elizabeth and James as well as becoming style icons. Mary-Kate hasn't acted since Beastly in 2011 and Ashley hasn't acted since appearing in This Is the End in 2010, so it wasn't really a surprise that they elected not to appear in Fuller House.
— John Stamos (@JohnStamos) May 23, 2015
I understand they're in a different place and I wish them the best. I promise you will not be dissapointed with our reunion and spin off!! — John Stamos (@JohnStamos) May 23, 2015
John Stamos is still unhappy with their predictable decision. Stamos tweeted that he wishes the pair the best and promises fans that they won't be disappointed in the spin-off regardless of the Olsen's participation. He did also mention that he was heartbroken over their decision.
The twins and Stamos had already gotten into it a bit over the spin-off as after the plans for Fuller House were announced, the twins said that they hadn't even been informed about the project at all. Stamos made the announcement on an episode of Jimmy Kimmel Live!, but when the Olsens were interviewed by Women's Wear Daily after he told the world about the Netflix spin-off, they said they were the last to know. "I ran into Bob [Saget] the other day and we didn't even talk about it," said Ashley. "I'm shocked I haven't heard from John [Stamos]," said Mary-Kate. "I'm going to call [Saget] and get his perspective," said Ashley. At the time Stamos tweeted "bullshit," but later deleted the tweet.
So what does all this mean for Fuller House? Probably not very much aside from missing out on a cameo from the Olsens. The new show never planned to focus on Michelle Tanner as the Olsen twins aren't even in the acting game anymore. The 13-episode series will instead follow Candace Cameron-Bure's character, D.J. Tanner, who is now a pregnant and recently widowed veterinarian. D.J.'s younger sister, the aspiring musician Stephanie, moves in, along with D.J.'s childhood best friend Kimmy Gibbler and Gibbler's own teenage daughter, to help with D.J.'s two sons and the baby on the way. Landing the Olsens for a cameo appearance would have been more a pleasant surprise than not getting them is a disappointment and it likely won't affect the show in any way.
Stamos did say during his appearance on Kimmel that if they couldn't get the Olsens, "we're going to dress you up." No word if Jimmy has yet agreed to that.
More from Entertainment Cheat Sheet:
Want more great content like this? Sign up here to receive the best of Cheat Sheet delivered daily. No spam; just tailored content straight to your inbox.