Why Nick Jonas and Priyanka Chopra Refuse to Put Pressure on Having Kids Right Now
Nick Jonas and Priyanka Chopra have one of the hottest celebrity marriages. Fans have fallen in love with this adorable couple, and are eager to know when they plan to have children. Luckily, both Jonas and Chopra have been open about their plans for a family. Although, the answer may not be what you were expecting.
Nick Jonas and Priyanka Chopra will have kids one day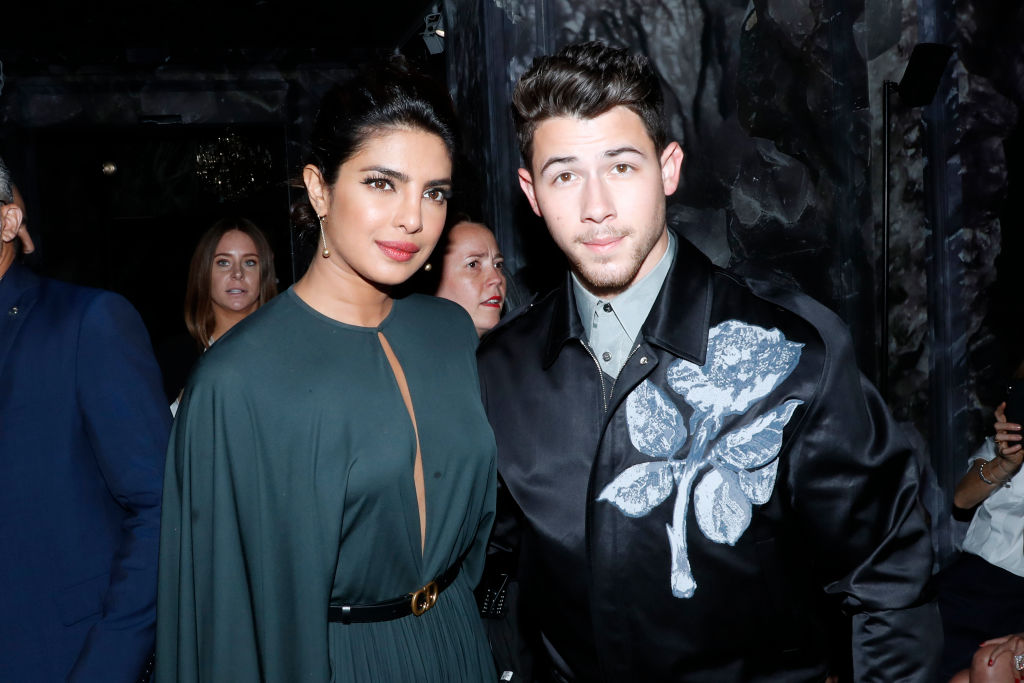 Chopra and Jonas, who have been married six months, are enjoying their life together, but not thinking about kids at the moment. Instead, they're using this time to focus on their marriage and careers.
"Nick and Priyanka want kids, but right now it's not a priority," a source told Entertainment Tonight. "Both are extremely busy, and with the Jonas Brothers reuniting and being a massive success the couple is conscious [of] how much time the tour takes up."
Chopra, who's 37 years old, says she also wants to make a difference in the world before she becomes a mom. She's involved with a large number of charities and social causes, including her role as a UNICEF Goodwill Ambassador, and her own foundation: the Priyanka Chopra Foundation for Health and Education to which she donates ten percent of her earnings. But that's not enough for Chopra yet, she wants to accomplish more before having children, so that her kids inherit a better world, and are able to look up to her as a role model.
"I want my existence to have meant something," Chopra told InStyle. "I want my kids to turn around and be like, 'Yeah, that was my mom.'"
Her husband, who is significantly younger at 26 years old, is excited about the possibility of having children one day. Jonas opened up about his feelings during an interview with Spotify's The Rewind With Guy Raz.
"I definitely want to be a father someday," he said. "I think that's a real dream, and I think I have had to grow up pretty quick. With that, you could look at it two ways. You could say that was unfair, or you could say it has given me some real perspective at an early age."
The couple are looking forward to their future children, but according to the Entertainment Tonight source, it's not something they're concerned with right now. "When it happens, it happens, and it will be a blessing."
Nick Jonas and Priyanka Chopra are focusing on their marriage
Although they married fast, the couple is deeply in love and enjoying their time together. Chopra told Vogue that she still remembers the moment in their relationship that she felt a shift to something serious. They were on a date in Los Angeles when Jonas told her: "I love the way you look at the world. I love the drive you have."
For Chopra, that comment was a defining moment. "As a girl," she said, "I've never had a guy tell me, 'I like your ambition.' It's always been the opposite."
Now, whenever you look at them, it's easy to see the love between the couple. In their Instagram photos, there's chemistry you don't often see in other celebrity relationships. Right now, instead of having kids, they focus on each other.
Nick Jonas and Priyanka Chopra are focusing on their careers
While Jonas and Chopra take their relationship very seriously, they are also serious about their individual career goals. For Chopra, that means always having several opportunities she's working on at a time. "People put too much pressure on one opportunity," she told Insider. "You have to create various opportunities for yourself."
That means having a plan B, and also a plan C, just in case the first two don't work out. Chopra has always been a go-getter, the type of woman who gets things done.
Jonas also knows about creating your own future. While he had success with the Jonas Brothers at a young age, there was a point when they thought it over. Instead, they've been able to stage an amazing comeback. There's no doubt that this driven couple will have plenty of skills to pass on to their children once they come along.