Why No One Is Surprised About the Kevin Hart Extortion Attempt
By his own admission, comedian Kevin Hart has struggled with fidelity in his marriages. During some of his most popular stand-up routines, including Seriously Funny and Laugh at My Pain, Hart opened up about cheating on first wife Torrei Hart throughout their marriage and how he helped contribute to its demise.
It appears that the 38-year-old comedian has not changed his philandering ways. In September 2017, Hart took to his Instagram page to apologize to current wife, Eniko Hart (who is currently pregnant with the couple's first child), as well as his children, Heaven, 12 and Hendrix, 9. The actor issued the apology after reportedly getting caught on tape engaging with another woman in a sexually explicit manner.
Hart was forced to come clean about his deplorable behavior to the public, his children, and wife of one year after the woman on the videotape tried to extort millions of dollars from him in exchange for her silence. Instead of paying up, Hart decided to fess up. Here's why we shouldn't be surprised by this cheating scandal in the first place.
Overlapping wives
There have always been whispers about Hart's current wife Eniko Hart's involvement with the Jumanji: Welcome to the Jungle actor before his marriage to his first wife was over. The model and socialite inadvertently spilled the beans on Aug. 13. In an Instagram post that commemorated her one-year wedding anniversary, she wrote, "8 years together. 1 year married. Forever to go!"
Fans were quick to point out that Hart and his first wife had only been divorced for six years. Apparently, the current Mrs. Hart didn't take to kindly to their reminders. She responded by lashing out and the former Mrs. Hart by saying,"Their marriage was broken way before I came in the picture. They were separated, living in separate homes. I was never a secret. I never wrecked any home." She even went as far as to accuse Torrei of  "play[ing] the victim."
In response, Torrei simply said, "I feel like if you're going to respond to something like [social media comments], let's just be honest and truthful. And that's that." Apparently, the two women still aren't speaking, but we would guess the current and pregnant Mrs. Hart is feeling a bit foolish about all of this.
Cheating rumors
Though Hart has now publically admitted wrongdoing, rumors of cheating began to plague his current marriage this past summer. In July, photos of the Think Like A Man actor and a woman in a car surfaced after an appearance at a Miami Nightclub.
The photos looked fairly suspicious, but Hart laughed it off. He posted a photo on Instagram with the caption, "At the end of the day, you just gotta laugh at the BS.#LiveLoveLaugh … [Shaking my damn head]."
The perfect distraction?
As Hurricane Harvey began to ravage Texas, Hart was one of the first celebrities to donate funds for relief. He started a challenge asking celebrities to donate $25,000  to help with the efforts to rebuild and provide victims with food, shelter, clothing, and so forth. The challenge was extremely successful.
However, the woman who is extorting Hart raised questions about the sincerity of the relief challenge. Was it all just a distraction to get ahead of this cheating scandal storm?
A sexually provocative video
So what exactly is Hart doing in this video that is causing so much drama and upheaval? According to TMZ, the 4-minute, 47-second video is "highly produced" and opens with two people, one male and one female, having sex. Though you can't see who the two people are, you can reportedly see a naked man putting on his clothes in the very same room in the next clip. The man looks very much like Hart.
The film was apparently taken on a propped up iPhone without consent. The woman in the video wanted Hart to pay her several million dollars to keep it quiet. She also wanted to also expose him as a liar and a cheater.
In recent interviews, Hart has claimed to have learned from his past mistakes. He said that he was a one-woman man.
The FBI is investigating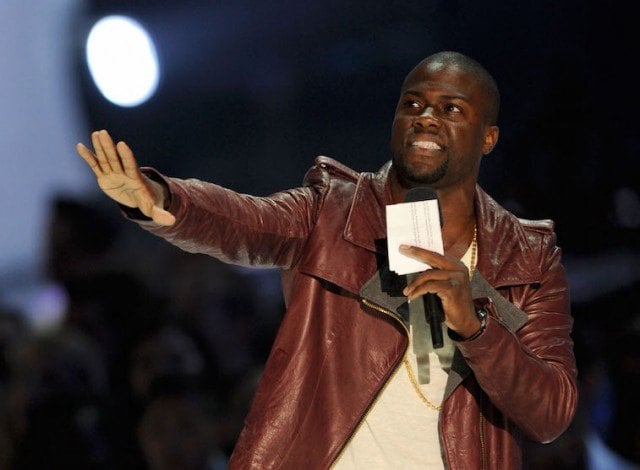 In the state of California, it is illegal to record someone without their consent, and Hart is ready to move forward and press charges against the woman who tried to blackmail him.  The FBI is now investigating. According to TMZ, they have already identified the suspect.
Hart's rep told People, "Someone tried to set Kevin up in a failed extortion attempt. As law enforcement is involved, we cannot comment further as it could affect the investigation."
A sincere apology?
News of the extortion attempt broke when Hart took to his Instagram to apologize to his wife and kids. He said, "I'm at a place in my life where I feel like I have a target on my back, and because of that I should make smart decisions. And recently, I didn't. You know, I'm not perfect. I'm not going to sit up here and say that I am or claim to be in any way shape or form."
Hart's 32-year old wife has not responded publically to his apology, but she was spotted walking the couple's dog while wearing her wedding ring shortly after the news broke.

What's next?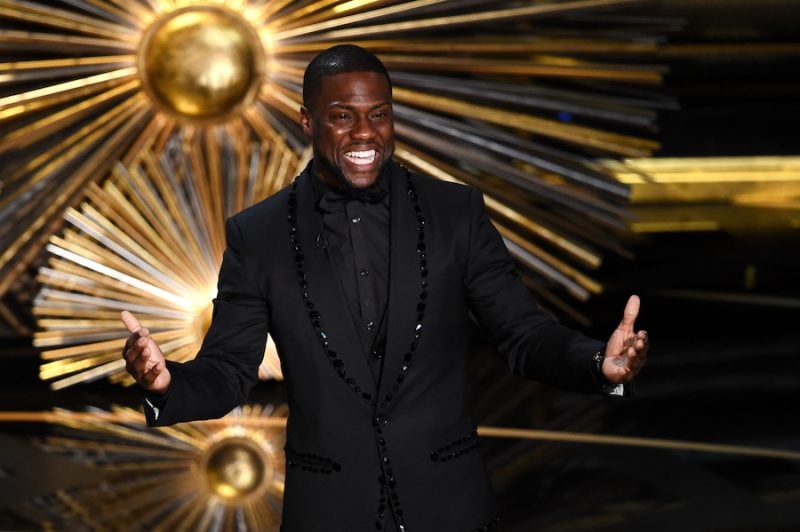 With five new films set to come out by 2018, we doubt this cheating scandal is going to slow down the New York Times best-selling author. Though many people are shaking their heads at his behavior, Hart's mega-fame and wealth will surely allow this embarrassment to be a past indiscretion for him in just a few weeks. While his former wife is probably somewhere relieved that she's not a part of this mess, Hart's children — including his unborn son — will certainly learn about this incident in the future.
Let's hope the Soul Plane actor will make better choices moving forward. But looking at his track record, we wouldn't hold our breath.
Follow Aramide on Twitter @midnightrami.
Check out Entertainment Cheat Sheet on Facebook!