Why Now Is the Perfect Time for a Valkyrie Solo Movie
Marvel fans and movie websites often suggest that every Marvel character who has more than five minutes of screen time in the MCU should get their own movie or TV show. Some of these ideas are more feasible than others, but the best idea of them all may come in the form of Valkyrie.
In a very short span of time, with a prominent supporting role in Thor: Ragnarok and a particularly memorable appearance in Avengers: Endgame, Valkyrie, played by Tessa Thompson, has quickly become a fan favorite. Thompson is well-liked inside and outside of the Marvel community, and only good can come from giving her even more to do. 
What has Valkyrie done up to now?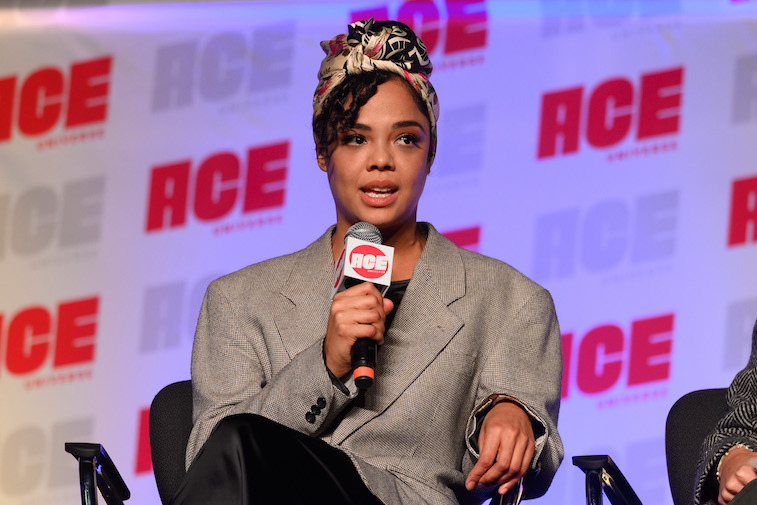 We first met Valkyrie in Thor: Ragnarok. Before that movie, Thor had been seen as a fun but not necessarily an outstanding character. In 2017, Taika Waititi's movie did much to enrich that character's story, partly by giving him better supporting players besides Loki. 
We met Valkyrie as a bounty hunter named Scrapper 142 who had been defeated by Cate Blanchett's Hela. After meeting Thor, she teams up with him to defeat Hela and her forces, although the heroes do so at the cost of losing Asgard, and they flee into space. She becomes instrumental in establishing an Asgard colony on earth. 
She watches with concern as Thor spirals into self-pity after initially failing to defeat Thanos. Along with all the other heroes, she helps put the Mad Titan in his place.
Following that victory, Thor names Valkyrie queen of the Earth colony, recognizing that she is more suitable to lead then he is, and Thor leaves earth with the Guardians of the Galaxy for an uncertain but more hopeful future. 
Everyone loves Tessa Thompson
One of Thompson's first notable credits came in the second season of Veronica Mars, where she played Jackie Cook. From there, she landed parts on Grey's Anatomy, Heroes, and Private Practice. Her major breakthrough came when she was cast as civil rights leader Diane Nash in the Best Picture Oscar nominee Selma. Roles in the movies Dear White People and Creed and its sequel followed.
She said in a Time magazine profile, "I've been really lucky to work with filmmakers like Ryan Coogler (Creed and Black Panther) who, when they're trying to write the female experience, empower the women they work with to help them where they fall short."
She also worked to ground Ragnarok by not making Valkyrie heroic from the get-go and playing her instead as a drunken mess who could be redeemed. 
People found Thompson so relatable they gravitated to her as if she was one of the Avengers. She and Brie Larson made headlines by sharing love notes involving Valkyrie and Captain Marvel on social media, and Thompson got to be a lead player in Men in Black: International, proving she wasn't just a skilled sidekick.
Doing Valkyrie for the right reasons
Thompson made headlines again last summer at Comic-Con when she made it resolutely clear that Valkyrie was LGBTQ by saying that in Thor: Love and Thunder, her character would be searching for her queen. In an age when representation matters more than ever, her message was heard loud and clear. 
She is also well-positioned to get a solo movie with female comic book characters truly having their moment. Next year will see the return of Wonder Woman, and Marvel will have women in front of and behind the cameras on its next two movies: Black Widow and Eternals. Even the female villains get a spotlight in the movie Birds of Prey, with Margot Robbie reprising her Harley Quinn character.
If and when she does get her solo movie, Valkyrie won't be just a role model for young girls. When promoting Ragnarok, Thompson said she wanted to be a role model for "Little girls, little boys, and little people who don't know what they are yet."