Why Oprah's Speech at the Golden Globes Almost Got Cut Short
Within minutes (maybe even seconds) of Oprah Winfrey delivering her acceptance speech at the Golden Globe Awards in 2018, the hashtag #Oprah2020, began trending. That night, Winfrey received the Cecil B. DeMille Award and said the words "A new day is on the horizon" for the first time. She received a standing ovation for her powerful, nearly nine-minute long speech. But, as Winfrey pointed out in an interview with The Hollywood Reporter, her speech almost got cut short.

For those who haven't seen Winfrey's 2018 Golden Globes speech, don't wait any longer. Watch the speech. Winfrey's nothing if not a gifted speaker.

Winfrey needed to 'cut three minutes' from her speech

In her interview with The Hollywood Reporter, Winfrey discussed what thoughts she had running through her mind during her speech.

"First of all, all I was thinking about every time somebody applauded, I was counting how many seconds it was because I'd been told that the speech was too long and I needed to cut it. That was what I was told during rehearsal."

Winfrey didn't want to recite her speech during rehearsal but at the request of the award show's producers, she read the speech. "I had said, 'I don't want to [rehearse] it in front of [everyone].' They said, 'Well, can you just read it for time?' So the producer comes out after, and he says, 'Darling, powerful. Very moving. You need to cut three minutes.' This was the morning of. The morning of! And I'm like, 'What?' And then he said to me, 'I know how much you care about your fellow colleagues, you're going to be at the top of the hour where all the best actress and best actors are and I know you don't want to take time away from them.'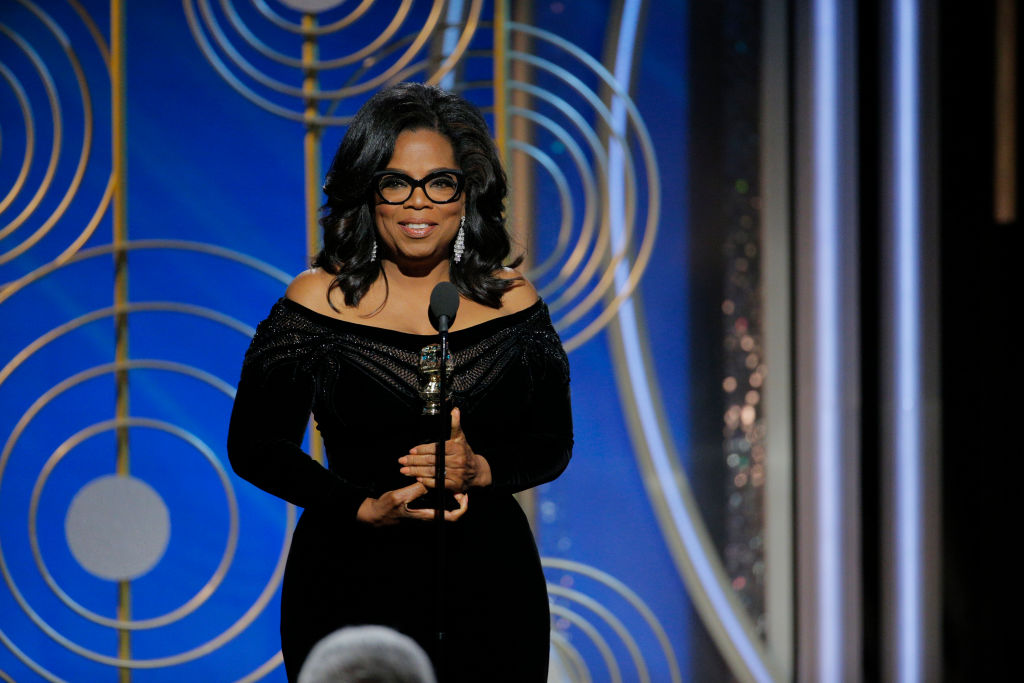 Guilting Winfrey into shortening her speech didn't work. "Yeah, now it's going to be my fault if other people don't have the time. But I didn't know how I could do it. I thought about taking out the whole story of the woman who died, Recy Taylor, but it doesn't fit without her because that was my grounding space," she said.

She thought: 'Don't cut me'

She left her speech untouched and proceeded to give her speech exactly as she read it in rehearsals. While delivering her speech, her thoughts were consumed with the producers cutting her.

"So I didn't cut it and I was scared the whole time. I've never had dry mouth in all of my speeches in all my life. I was panicked. So when people stood up, I was like, 'Oh my God. One Mississippi, two Mississippi, oh my God. Four seconds. Five seconds. Sit down! Sit down!' And as I neared the end, I go, 'They can't cut me.' That's all I'm thinking. 'Don't cut me.' But I didn't obey the rules, and so I expected they would. When I walked off with Reese [Witherspoon], I went, 'Oh my God, they didn't cut me.'

'I was the thing that happened'

After she recounted what happened before and during her speech, Winfrey explained what happened after.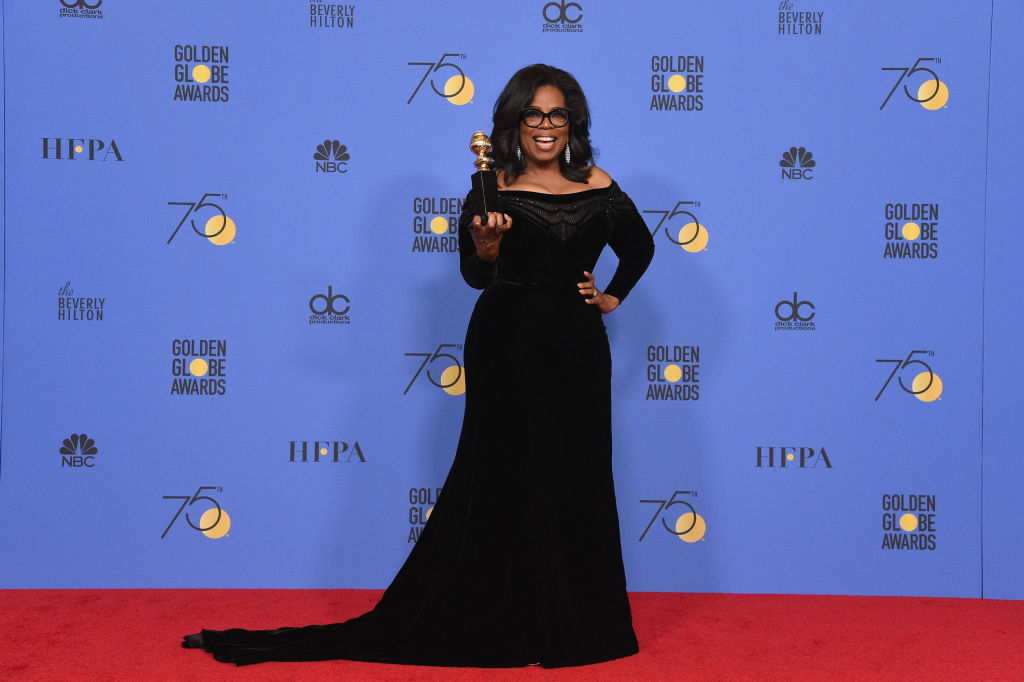 "We got into the back pressroom and they said, 'You're trending.' And this you'll love: Originally, I was going to interview the Time's Up women [for a CBS Sunday Morning segment] before the Globes, and my chief of staff, Amy Weinblum, said to me, 'You know, you should probably wait and interview them the day after because something may happen [at the ceremony].' So I was waiting the whole time for something to happen. Every time somebody would get up, I'd go, 'No, I don't think that was it.' 'No, that wasn't it.' And then [sic] afterwards, she said, 'You happened!' I was the thing that happened," she said laughing.

After her speech, Winfrey had the country, and maybe even the world, talking about her speech and her possible run for president in the 2020 election.