Why 'Outlander' Season 5 Needs To Include More Steamy Scenes Between Jamie And Claire
It is no secret that Jamie and Claire's romance is the driving force behind Outlander's success. The first couple of seasons featured plenty of intimate moments between the characters, though fans were pretty outspoken about the lack of steamy scenes in Seasons 3 and 4. Luckily, Outlander producers know how fans feel and are committed to adding more intimate moments in Season 5. Here is a look at why the show needs more Jamie and Claire time moving forward.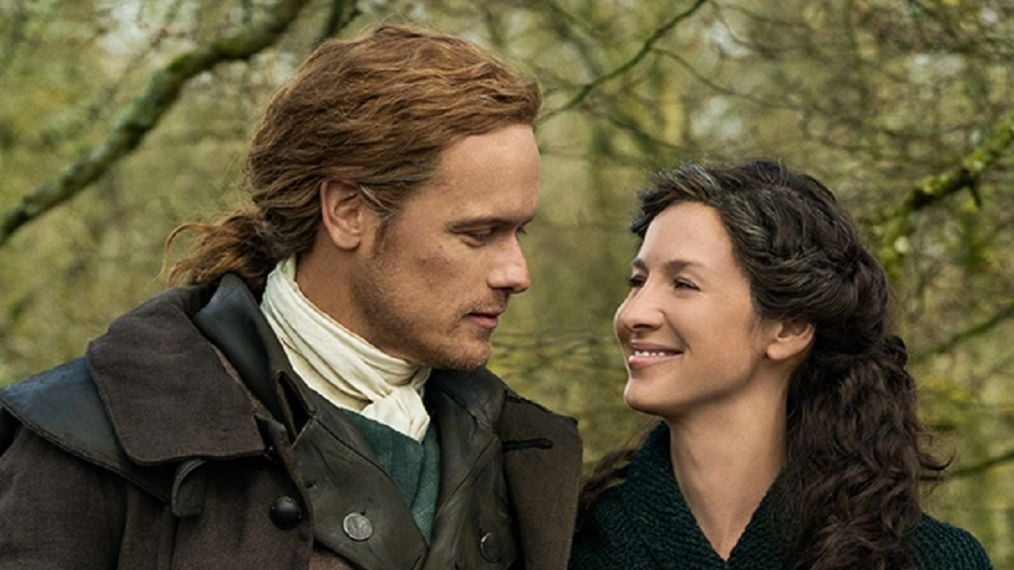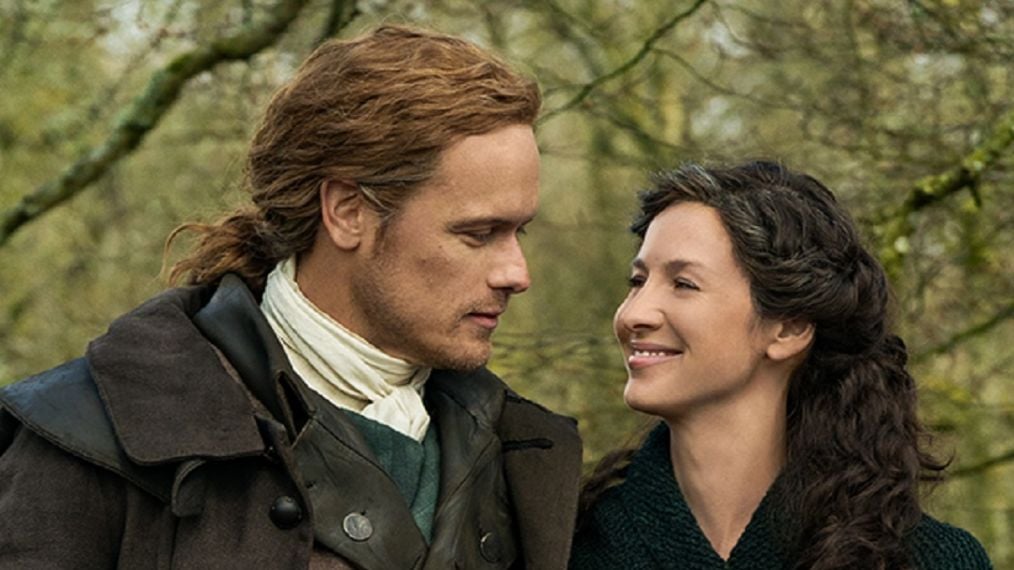 'Outlander' teases more intimacy in Season 5
Jamie (Sam Heughan) and Claire's (Caitriona Balfe) chemistry in the first two seasons drew a lot of viewers. Many of these Outlander fans had never read Diana Gabaldon's books, yet they still understood the connection between the two characters. Unfortunately, this intimacy has taken a back seat to the larger story in Seasons 3 and 4, but that is about to change as we head into Season 5.
To be fair, it is difficult adapting a book to television, especially when you are dealing with a novel that is over 800 pages. No matter how it is done, there will be things left out for the sake of time and money.
Despite these challenges, Outlander producer Maril Davis assured fans that Jamie and Claire will get more intimate in Season 5. In a recent interview, Davis explained how she wants to feature all of the fan-favorite moments from the fifth book in Gabaldon's series, The Fiery Cross, including some of the more intimate scenes between Jamie and Claire.
According to Claire and Jamie, this includes some amazing scenes at Fraser's Ridge, a location that will be a focal point in the new season. This is good news for fans who may have lost interest in the show because of the lack of romance.
"We hope that we still get in the fan-favorite moments, and still have those Jamie and Claire connections and those intimate moments that people are looking for," Davis shared.
How Jamie and Claire differ from the books
Now that we are heading into Season 5 of Outlander, the differences between the show and books have grown. Fans always knew that the series would diverge from the source material, as does every adaption, but there are a few details that have been harder to stomach over the years. One important change was how Jamie and Claire did not get matching tattoos on their hands.
The move was a significant moment in the books as it was yet another display of their undying love. But it never made to the small screens, though there was a point where they each had their initials inked on their hands.
This, of course, is not the only divergence from the books. There have been plenty of storylines that were scrapped or combined with something else, as is par for the course. There have also been some characters who have enjoyed more screen time than they received in the books. This includes Murtagh MacKenzie (Duncan Lacroix), who has been way more involved in the storyline than he was in Gabaldon's novels.
As we move forward into Season 5, there will likely be more changes to come. We can only hope that producers do not change anything too significant moving forward.
'Outlander' release date pushed back
Production for the new season of Outlander is currently underway, though Starz recently dropped a major bombshell about the premiere date for Season 5. Fans had expected the series to be back sometime in the fall, but the network just announced that Outlander will not return until sometime in 2020. During a recent press tour, Starz president Jeffrey Hirsch revealed that the delay is due to some scheduling conflicts.
This is super disappointing, especially considering how the change in dates has nothing to do with delays in production, which would be more forgivable.
Fans were naturally unhappy by the news that they will have to wait until early 2020 to get a new season of Outlander. While this is certainly disappointing, at least Starz has uploaded the first couple of seasons to Netflix, so fans now have plenty of time to catch up before the new season is out next year.