Why People Are Pissed at DaBaby's 'Saturday Night Live' Performance
Jonathan "DaBaby" Kirk is one of the hottest rappers in the game, as of writing. Born in Cleveland, Ohio and raised in Charlotte, North Carolina, he rose to fame following the release of the song "Suge" from his debut studio album, Baby on Baby (2019). He quickly followed up with a second album, Kirk, which debuted at No. 1 on the Billboard 200 and is considered one of the best albums of the year.
His talents have taken him to stages all around the country. Most recently, he appeared on Saturday Night Live as the show's musical guest. But DaBaby's Saturday Night Live performance is being dragged for its "indecent" parts.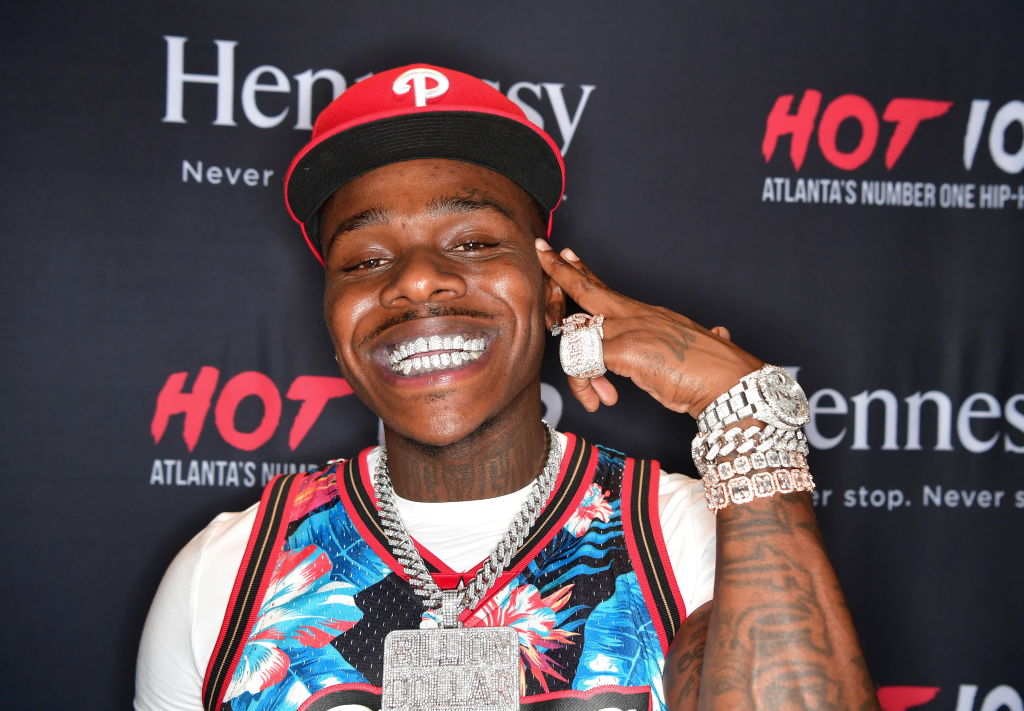 Revisiting DaBaby's 'Saturday Night Live' performance
On Dec. 7, the "Baby Sitter" rapper made his SNL debut, performing his hit song, "Suge," with the Jabbawockeez. He also performed one of his newer songs, "Bop." The performances were part of the highly anticipated segment hosted by Jennifer Lopez.
Some fans were delighted to see DaBaby hit the stage and bring his dance moves to the show. But others felt that some parts were too, um, risqué. There's one bit in particular where a woman twerked while doing a handstand as DaBaby rapped through the gap in her legs.
Reactions to DaBaby's 'Saturday Night Live' performance
Many fans took to Twitter to share their opinions on DaBaby's Saturday Night Live performance. Their reactions ranged from delight to disappointment to disgust.
A man tweeted, "This has to be the dumbest thing I've seen on @nbcsnl this year or any year. Is it supposed to be a joke? The a** shaker's mom must be so proud of her."
Another said: "This DaBaby performance isn't necessarily terrible, but the handstand a**-shaking, splits girl seemed to be a wee bit gratuitous. Like, if your music isn't good enough to stand on its own, maybe it's just not that good."
Others were confused by it all, with one person asking, "…what is this?" Another said person echoed that sentiment, writing, "Was that seriously considered entertainment? You can do better, Lorne Michaels."
But there seem to be just as many people who loved DaBaby's performance. One woman encouraged him to "keep dancing and enjoying life!!!"
Another noted that he "KILLED HIS SNL PERFORMANCE."
"Performance was lit af #DaBaby," tweeted a third person.
It's not the first time DaBaby has made headlines over a performance
On Dec. 5, DaBaby was supposed to perform at the Power98 Winter Block Party with Fetty Wap and Megan Thee Stallion. But his jet had technical issues, and he wound up missing the show. DaBaby wrote on Instagram that he was heartbroken that he could not make it, especially because it took place in his hometown.
"I'm mad as hell," he said on Instagram. "I'm sorry Charlotte … Maintenance issue on this weak a** jet. Night of the hometown show."
But instead of leaving his fans hanging, DaBaby dialed in via FaceTime and did the set anyways.
While some fans might not like his delivery, at least he tries. Right?