Why People Love Jennifer Lopez and Alex Rodriguez's Blended Family
Ever since Alex Rodriguez and Jennifer Lopez started dating, fans have been obsessed with their adorable and close-knit family.
Throughout their relationship, Alex and Jennifer have done a great job bringing their four kids together to make one happy, blended family.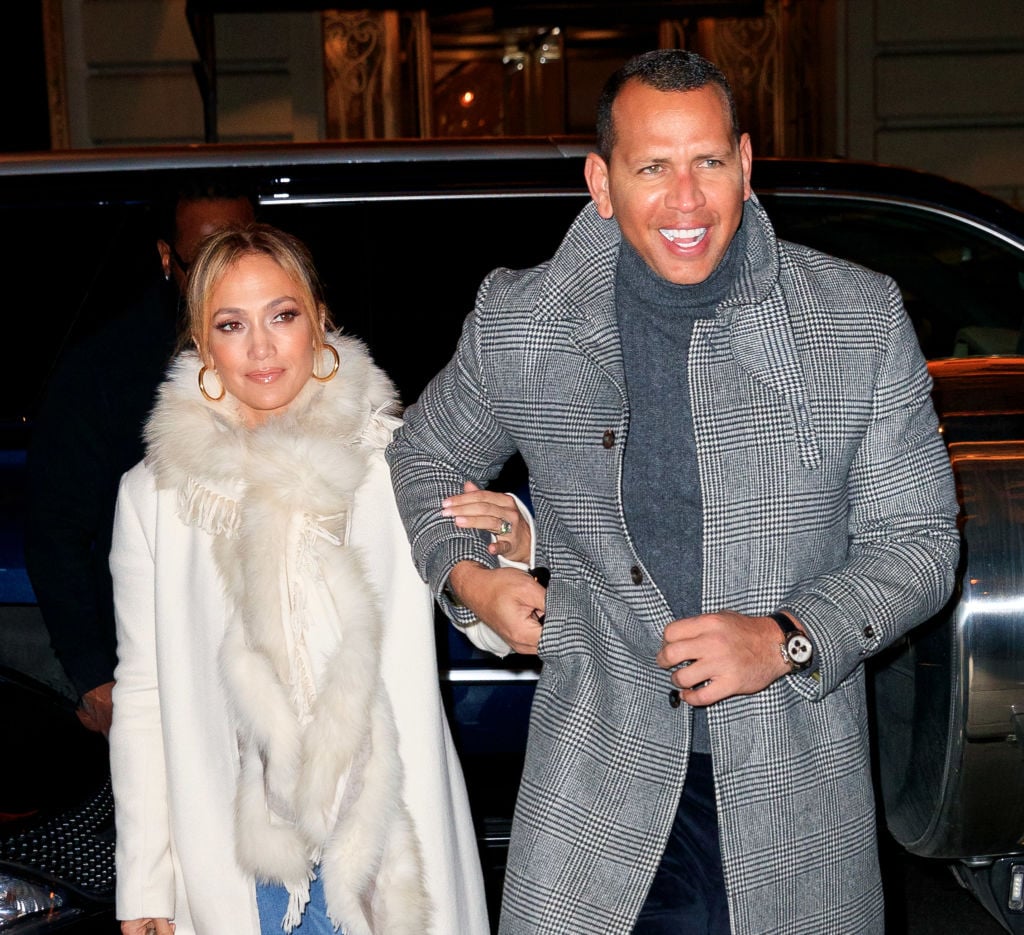 From enjoying family vacations to watching baseball games together, here are the reasons why people just can't get enough of A. Rod and J. Lo's blended family.
Their kids get along great
Everyone used to say that The Brady Bunch was America's most famous blended family.
Now, Alex Rodriguez, Jennifer Lopez, and their combined four children have taken The Brady's covenant title.
Fans were captivated by the emerald-cut, skating-rink-size diamond ring with which Rodriguez proposed to Lopez with. However, they were even more entranced by how well their kids get along.
As it turns out, A. Rod's two daughters (Natasha, 14, and Ella, 10) and J. Lo's twins (Max and Emme, 10) have become fast BFFs and already consider each other siblings.
Many people know some kids are not the biggest fans of their parents getting remarried. But the couple's four kids have actually wanted them to marry for some time now.
The whole family's relationship grows stronger with each passing day and they couldn't ask for anything better.
"We couldn't have asked for anything better than the four of them getting along as they do," Rodriguez told PEOPLE back in March.
The family does everything together
The former MLB player and the actress began merging their families pretty early on in their relationship.
Though Lopez and Rodriguez knew they both had kids from previous marriages, they still welcomed each of their children with open arms.
"I was so loving to his kids and he was so loving and accepting of mine, and they embraced each other right away. [It was] 'I get a new bonus brother and sisters to hang out with all the time and it's nice,' " Lopez shared with PEOPLE.
Since they've been dating, the couple and their kids have spent countless holidays and vacations together.
Over the past two years, there has not been a vacation this family has not taken together and that just warms our hearts.
On top of vacations and holidays, the family also works well together.
From helping each other learn how to play instruments to decorating their Christmas together, Alex and Jennifer's kids have an amazing relationship.
"Our kids have become best friends and that keeps us both grounded and appreciative," A. Rod once shared.
The family is just full of love
Alex Rodriguez and Jennifer Lopez knew that it was not only important for them to show love to their kids, but for their kids to love each other.
The minute the four children met, they instantly clicked and now see each other and brother and sisters.
"Their kids all accepted each other and got along from the beginning. It's always tricky when you merge families, but Jennifer and Alex did a great job from the start. The kids are amazing together. And they have wanted Jennifer and Alex to get married for a long time. They will all definitely be a huge part of the wedding," a source said.
Now with the couple officially engaged, there is only one aspect of their wedding they know is happening for sure.
A source revealed that the couple's children will "definitely" play a huge role in their upcoming wedding since they have been an important part of their relationship.
All other aspects of the wedding have not even been considered due to the couple's busy schedules
No matter how long it takes for Alex Rodriguez and Jennifer Lopez to get married, the couple and their kids will always consider each other family.