Why People Think Kim Kardashian's 'Minimal Monastery' Home Style Is Weird
While filming an interview with Vogue magazine, the world received a first-hand look at Kim Kardashian's family home in Calabasas, Calif., where she lives with her three children — North, Saint, and Chicago — and her husband, fashion designer and rapper Kanye West.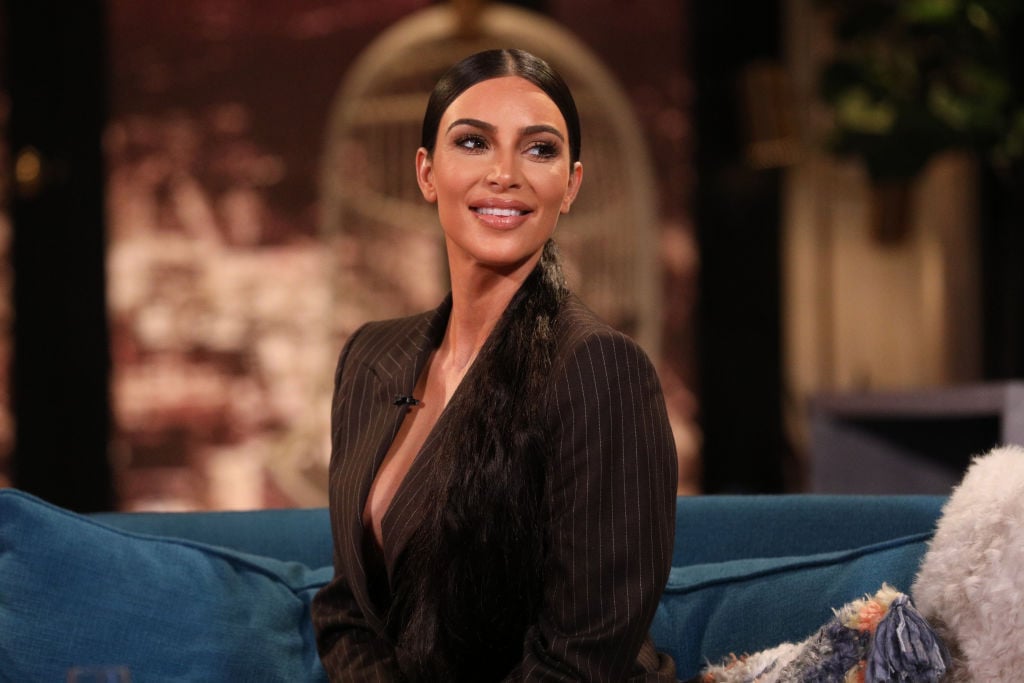 Their family will be getting bigger soon. They're expecting a fourth child, a baby boy, via surrogate.

As Kardashian is walking through her house, one of the first things viewers see, or don't see, is stuff. There's practically nothing in her house. For a woman who has millions and millions of dollars in the bank, it may come as a surprise that Kardashian barely has area rugs in her house.
'Minimal monastery' style
"So, your home is clearly stunning," the interviewer told Kardashian after he crossed the threshhold. "Thank you," Kardashian responded. Then the interviewer asked, "How would describe this home?"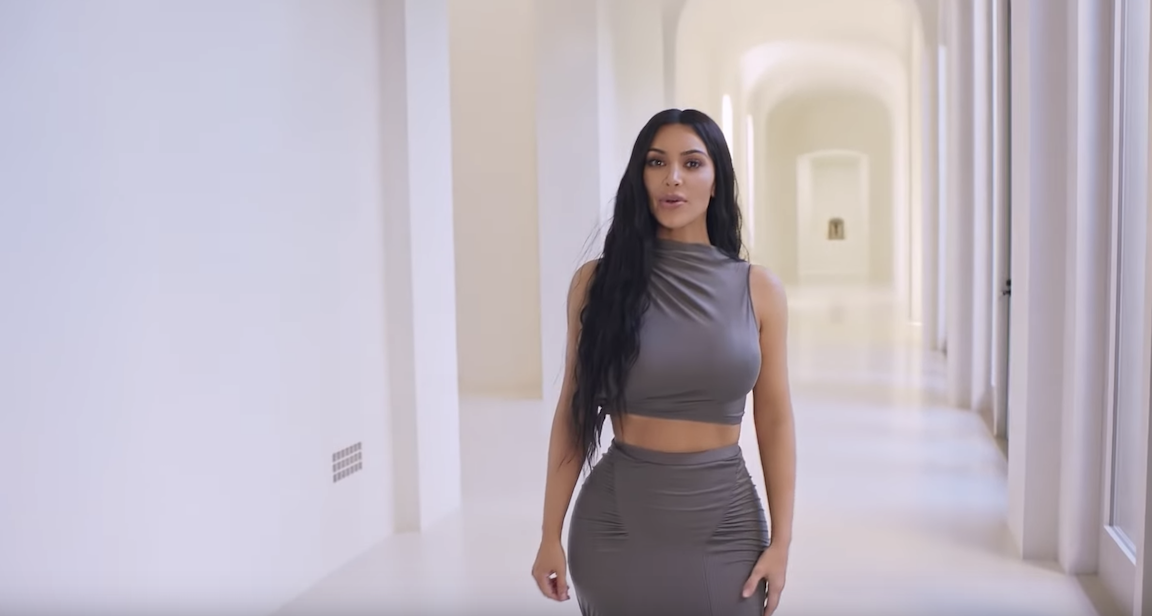 Kardashian paused for a moment then said, "I would say like a minimal monastery."
She added that the inspiration for the home came "from Axel Veroordt and Kanye." Architectural Digest described Vervoordt as a "Belgian designer and antiquaire" or antique dealer. He's "celebrated for his capti­vatingly minimalist interiors infused with a serene sense of history and timelessness."

Weird sinks

As for Kardashian's home, people find it just plain weird. Take for instance the sinks in her house.
At one point, viewers saw counters with two faucets but no actual basin to hold water. Rosa Heyman, Deputy Editor of Cosmopolitan tweeted what everyone was thinking when they caught a glimpse of these sinks.

"Can someone please explain to me how @KimKardashian's "kitchen" "sinks" work?? #73Questions," she tweeted.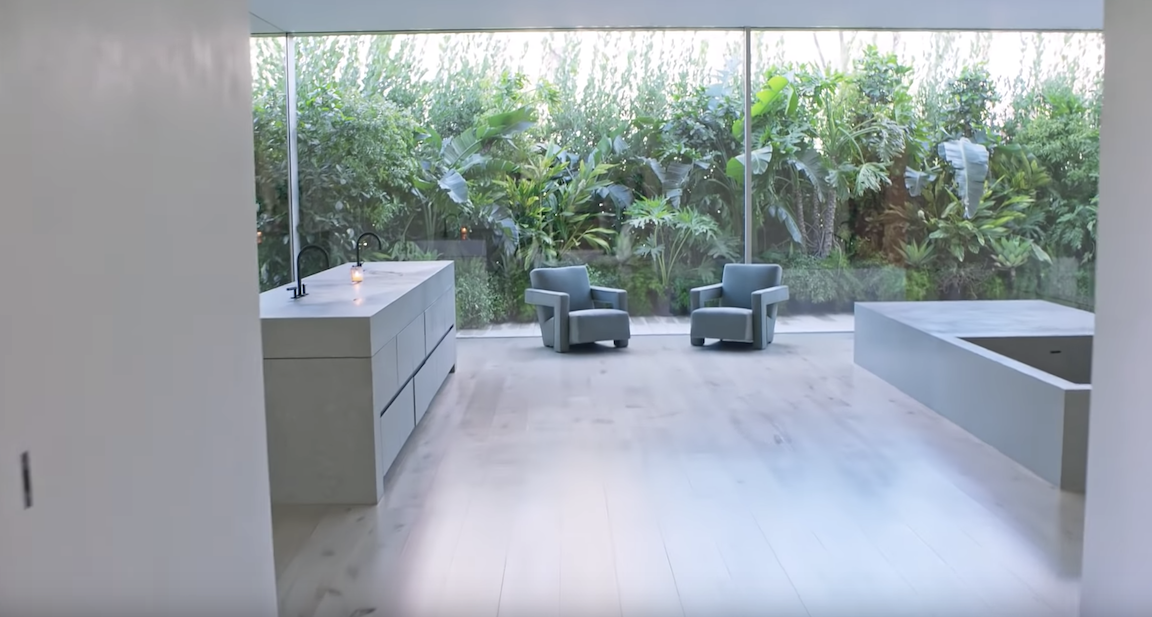 As it turns out, these sinks were in Kardashian's bathroom. They generated so much buzz that she explained the sinks in an Instagram Story.
She said that her husband helped in the design process for the sinks and "eight versions" later they had their sinks.
Kardashian said the sinks "slightly slope down" before she demonstrated that water goes down a tiny "slit" that acts as a drain.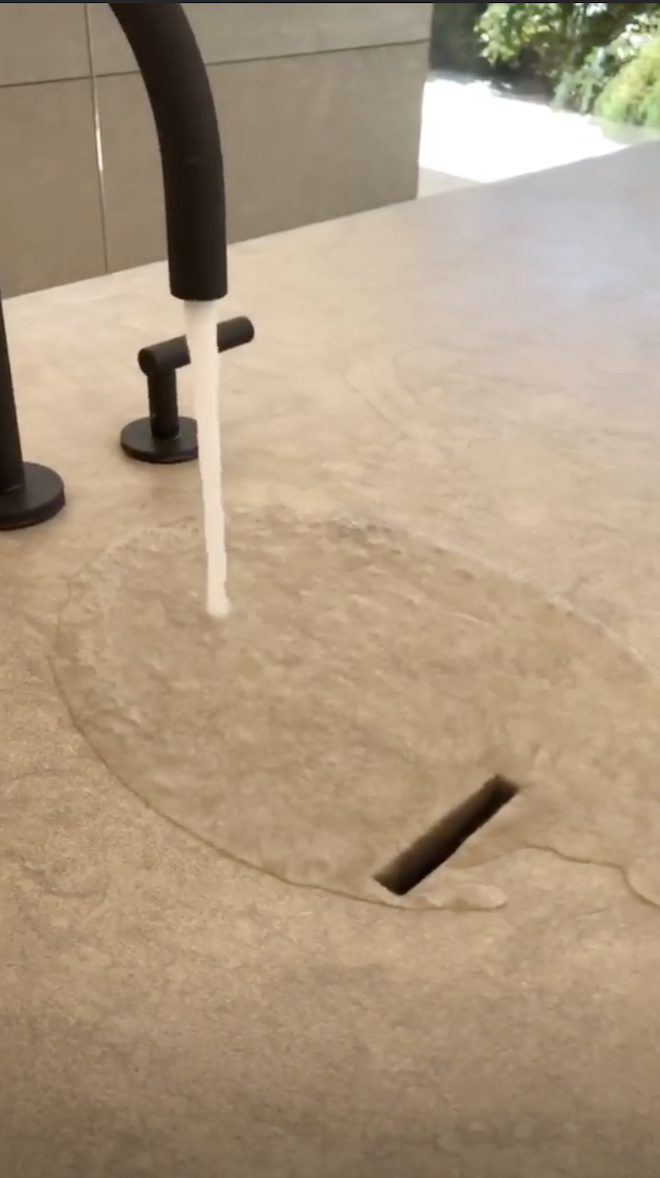 One bonus of these fancy sinks? "You can put it on as high pressure as you want and no backsplash will come up."
No toys

What makes the state of Kardashian's home even more unusual is that she has three kids living in her house and not once during the interview does the audience see toys on the floor or stacked up in a corner.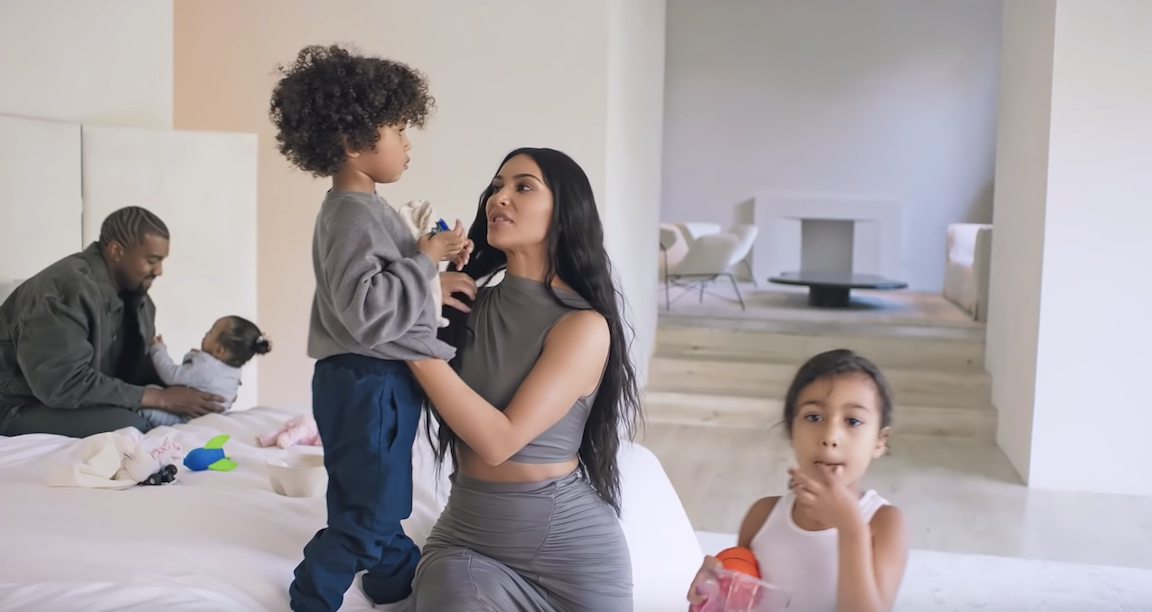 The only time toys were seen was when Kardashian joined her husband and three kids in the bedroom. In the scene, toys in primary colors sat on the bed in stark contrast to the beige and white tones throughout not only the bedroom but the entire house (and Kardashian's outfit).

While Kardashian, and sometimes West, answered questions, one of their children made a comment about wanting to go to the playroom. So, maybe that's where Kardashian stored all the toys and other knick-knacks she didn't want to be seen in the video?

No personal items

Kardashian took the interviewer to her living room which housed an uncomfortable looking couch, a coffee table so low to the ground it could serve as a kid's dining table, a fireplace with nothing on the mantel, a massive statue of a man's torso, and an "unbleached Steinway" piano.
Absent from the living room and every other room seen in the video were personal items. There were practically no signs anyone even lived in the house. There were no papers, no framed photos, and nothing on counters besides plants or scupltures.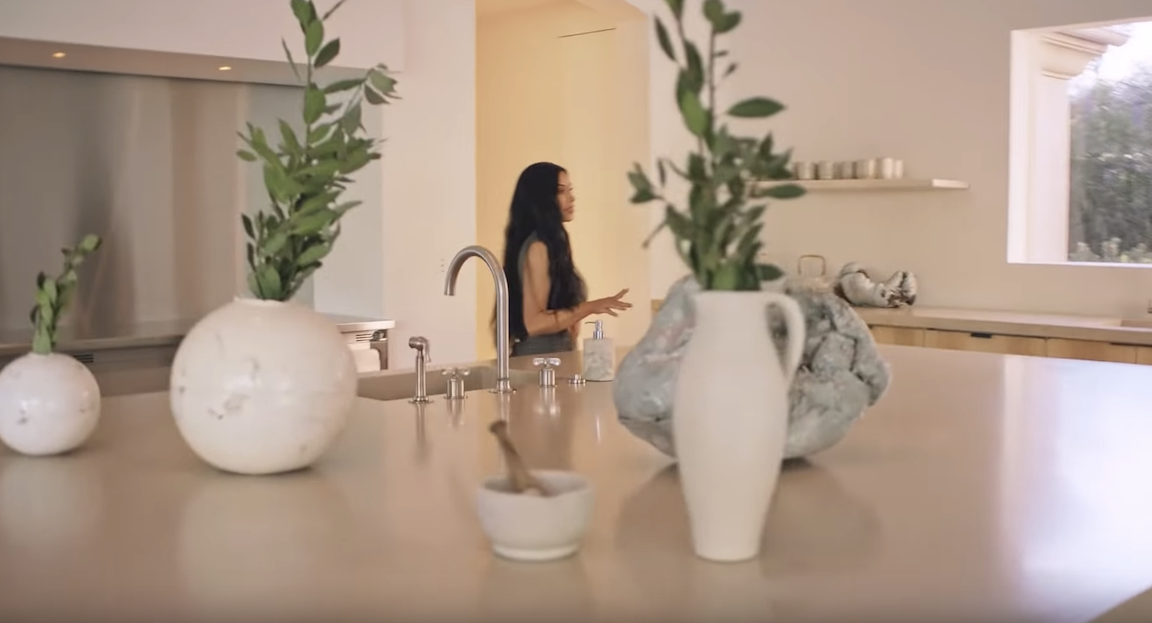 Twitter user, Laura Michelle, commented on the starkness of Kardashian's home. "This cannot actually be Kim and Kanye's house. There's nothing in it…like, not even a bowl of fruit. #73Questions," she tweeted.

Another person, Twitter user @ddanrahan commented on there being so little in their "gaff" or house saying, "Can't stop thinking about Kimye's gaff! Where are their belongings? #73questions #vogue."
Another Twitter user said, "Watching @KimKardashian#73Questions and has anyone acknowledged her for being a hero……White duvet with three kids." Another weird aspect of Kardashian's house. Anyone who lives or has lived with young children knows that white fabric and kids don't mix.