Why Phil Collins 'Changed His Mind' About Retirement
It's worth reminding that the world arguably took Phil Collins for granted in the world of music during the 1980s and '90s. When he decided to retire in 2002 due to health and personal reasons, we didn't know what we'd miss. A decade into his retirement had everybody lamenting the state of the music industry and missing Collins' creativity.
We all know some A-list artists have popped up since he retired, but then we realized how great of an artist he was once he decided to come back.
His return to music is a true miracle since no one thought it would happen. Hearing him sing his classics from 30+ years ago is also a retro rush for many. Yet, the reason he came back was a relatively simple one.
It was fatherly issues and hearing loss that initially took him out of music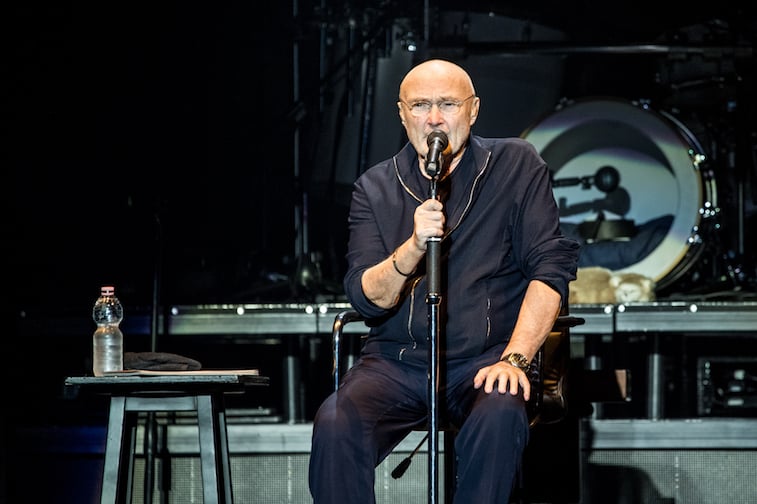 According to Collins, he wanted to be a stay-at-home dad by 2002, leading to his retirement decision. You might remember him announcing later he'd lost hearing in his left ear, possibly due to years of drumming when with Genesis, and as a solo artist.
Loud sounds are a recurring problem for rock artists anyway, with many of them either suffering from tinnitus or completely losing their hearing as they become older.
When Collins announced this in 2011, everyone thought it truly was the end. What he didn't know was better technology would occur later, enabling him to perform again.
He didn't cite this as the real reason for going back out on tour, though. He's said it was due to a divorce and having young kids around the house. His kids were the ones apparently goading him to go back out and perform after no doubt hearing their dad's music through streaming services.
And so he did, starting in 2016. The question now is how long his comeback will be at the ripe age of 68. There's also the possibility open of a reunion with his old band Genesis.
The good news is Collins sounds the same
During his comeback, Collins went on various TV shows to promote his new box set collecting his hit singles. What we discovered was that he hadn't lost his voice or compelling stage presence.
Once back into the zone of singing songs like "In the Air Tonight", everyone found out he could have been performing all along. Then again, it was a smart psychological move to take a break so everyone could realize how much he's appreciated.
There's no denying Collins was one of the most creative songwriters and performers starting already with Genesis in the '70s. His solo career well exceeded what he did with Genesis, despite utilizing a lot of the progressive musical creativity he started with his prior band.
Those sounds he created are sorely missed now in a world where many think most pop hits are off the assembly line. If you can argue this isn't completely true, Collins' songs are truly timeless and could be played at any time while sounding relevant.
You can still see Collins on tour this year
As of this writing (August 2019), you can see Collins on his continuing unretirement tour. Fifteen new dates were added this year to his Not Dead Yet! show. Only Phil Collins could get away with a tour name like this and sell out in every city.
Those of you wanting to snag tickets should go to his website and look up his tour schedule. He'll be playing top venues throughout the U.S. South and the East Coast through October.
Let's hope he continues into his 70s, including the possible Genesis reunion tour. There were some hints to this at one time, but he said he wanted to see how the solo tour went first. All evidence points to it being the comeback of the decade, if still want for a new album.