10 Reasons Why Phoebe Is the Best 'Friends' Character
Phoebe is by far the most eccentric character on Friends, which is why she's a fan favorite. Much like her friends, she has a sense of humor that is unique to her and offers enough comedic relief to keep fans coming back nearly 15 years after the show's ending. From her love of animals to her musical talents, we share all the reasons why Phoebe is the best Friends character, ahead.
1. She's passionate about animal rights
One of the most relatable things about Phoebe is her passion for animals. Not only is she a vegetarian, but she's also against fur (unless its a family heirloom, of course). Her love of animals was sacrificed during her pregnancy, as she couldn't kick her meat cravings. In light of her new diet, Joey agreed to stop eating meat to compensate.
2. Her musical talents
We are forever indebted to Phoebe for "Smelly Cat." And who could forget her infamous holiday song? She should have won a Grammy for rhyming Ross with Santa Claus. And while her music wasn't exactly a popular genre, it was unique and true to Phoebe.
3. She's blunt
In addition to her musical talents, Phoebe also has the gift of honesty. While it's not always given at the right time, Phoebe's friends can always count on her to be straight up with them.
4. She's been through a lot
In the series, Phoebe talks a lot about her past. Her mother committed suicide, she lived in a box on the street, has an evil twin, and never met her father — to name a few. Despite all of that, she has a happy outlook on life and is often a voice of positivity to her friends.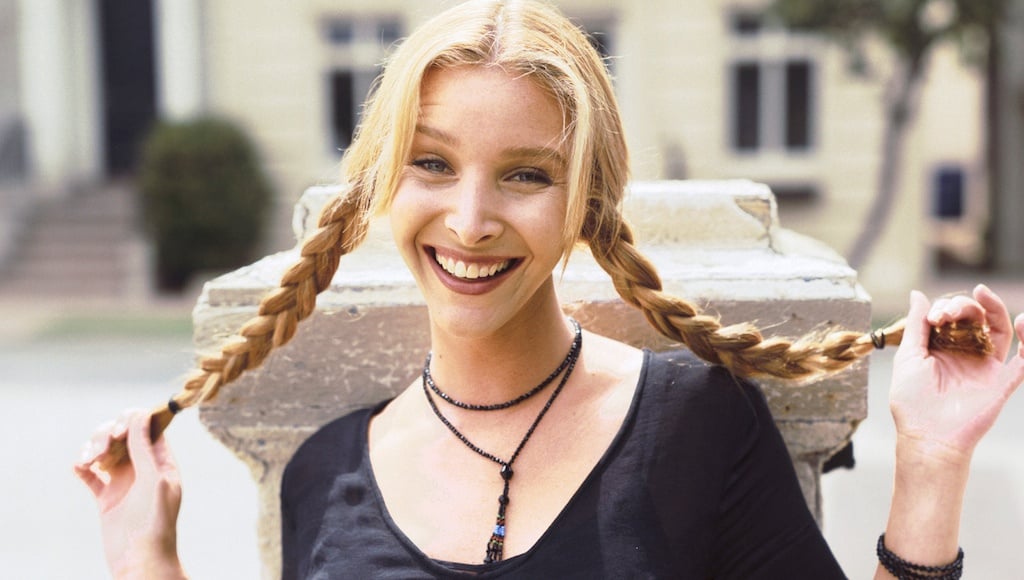 5. Her confidence is unmatched
We can all learn something about confidence from Phoebe. Without even realizing it, she's one of the most confident characters on the show. She knows who she is and owns it always — even when it's not the most appropriate.
6. She hates Pottery Barn
Phoebe is far from the mainstream, which is why she spent an entire episode focused on her hatred of Pottery Barn. But, as it turns out, it's not Pottery Barn she hates — she actually loved the furniture before Rachel told her where it's from — it's the idea of Pottery Barn she can't stand.
7. She's a little 'out there'
One of the biggest reasons why Phoebe is the best Friends character is her "out there" personality. She's hilarious without even trying and always have something strange to say. And while her eclectic behavior is not typically taken seriously, we could all learn something from her.
8. Her eccentric style
Phoebe's style represents a specific type of person living in New York City's Greenwich Village. It's bohemian mixed with vintage and a whole lot of eccentricity. And while it is the complete opposite of her fashionista friend, Rachel, Phoebe style is just as trend-setting — even if she doesn't mean it to be.
9. She changed her name to Princess Consuela Banana Hammock
Remember when Phoebe learned you could change your legal name to anything? In typical Phoebe fashion, she came back to the coffee after to reveal her new name, Princess Consuela Banana Hammock. She always takes advantage of golden opportunities.
10. She's a good sister
It's no secret that Phoebe's twin sister, Ursula is the polar opposite of her. Despite her awfulness, Phoebe tries to be a good sister and keep her in the loop. That said, she recognizes her sister isn't the greatest and keeps her distance when she can.
Check out The Cheat Sheet on Facebook!