Why Prince Charles Hated That Princess Diana 'Eclipsed' Him With Her Fame
Prince Charles was always the center of attention for his entire life as the Prince of Wales. He quickly realized that Princess Diana was going to eclipse him with her fame early on. According to Fatal Voyage: Diana Case Solved, Prince Charles had a hard time dealing with his new position as subservient to Diana when it came to the photographers and the love of the people.
Princess Diana was loved by the people and Prince Charles was jealous
Princess Diana was very much beloved by the people and they couldn't get enough of her. Diana's personal butler, Paul Burrell, spoke on the podcast about Diana's rise to stardom. Prince Charles wasn't a fan of his wife's immense popularity. In fact, he really didn't like it at all and was obviously jealous.
"When the royal couple were doing engagements all around the world, the crowds wanted to see Diana," Burrell recalls. "And they would chant Diana's name. And of course, Charles would come back from the engagement and be furious. 'Why do they want to see you? I married you and made you royal, you weren't born royal. Why do they want to see you? I can't understand it.' Suddenly, the Princess' star was starting to eclipse that of the Prince of Wales and he didn't like it."
'The War of the Waleses'
According to the podcast, Prince Charles and his office conducted a "propaganda war" against Diana. Recorded conversations came out on both sides of the war that was dubbed "The War of the Waleses" by the press. This was an attempt to dirty the Princess' image and it got nasty on both sides of the line.
Around this time, Channel 4 released Diana: In Her Own Words, which included video from 1992 and 1993. She talked about how she felt when she heard Prince Charles say in an interview that the couple was in love, "whatever love means." She says it really "threw me completely, it traumatised me."
Diana revealed their marriage was struggling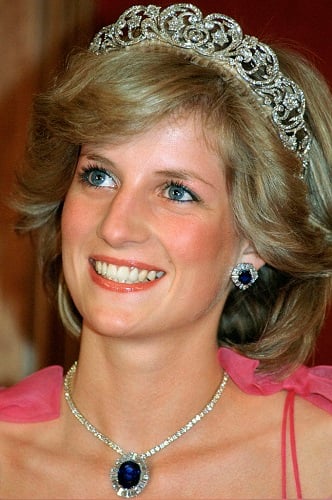 Diana revealed new details in the famous BBC's Panorama interview with Martin Bashir. She revealed that she knew that Prince Charles loved another woman: "By the change of behavioural pattern in my husband; for all sorts of reasons that a woman's instinct produces; you just know. It was already difficult, but it became increasingly difficult," Diana revealed.
Princess Diana felt isolated
Diana explained that her marriage had become difficult and that Prince Charles' friends were saying she was sick and unstable in an attempt to ruin her image with the public. She felt isolated and alone at a time when she was the most photographed woman in the world.
"Well, people were – when I say people I mean friends, on my husband's side – were indicating that I was again unstable, sick, and should be put in a home of some sort in order to get better. I was almost an embarrassment," she said. "Well, there's no better way to dismantle a personality than to isolate it."
Diana struggled in her marriage for many years while also being center stage for all the world to see. She suffered publicly but with dignity and grace during a very difficult time. She overshadowed Prince Charles with her fame and the love of the people, which ultimately caused problems for the marriage.