Why Prince Harry and Meghan Markle Are Seeking Prince William and Kate Middleton's Advice for Their Africa Trip
Prince Harry and Meghan Markle welcomed their son, Archie Harrison, back in May and the couple just recently shared with the world an exciting news: they will be taking their child abroad for the first time.
Traveling with a little one can be very challenging, but fortunately for Prince Harry and Meghan Markle, they have the more experienced Prince William and Kate Middleton who can help.
In fact, despite the alleged feud between the two sides, it looks like the Sussexes are seeking valuable advice from the Cambridges. Read on below to learn more about what the two couples reportedly discussed.
Prince Harry and Meghan Markle will go on a royal tour in Africa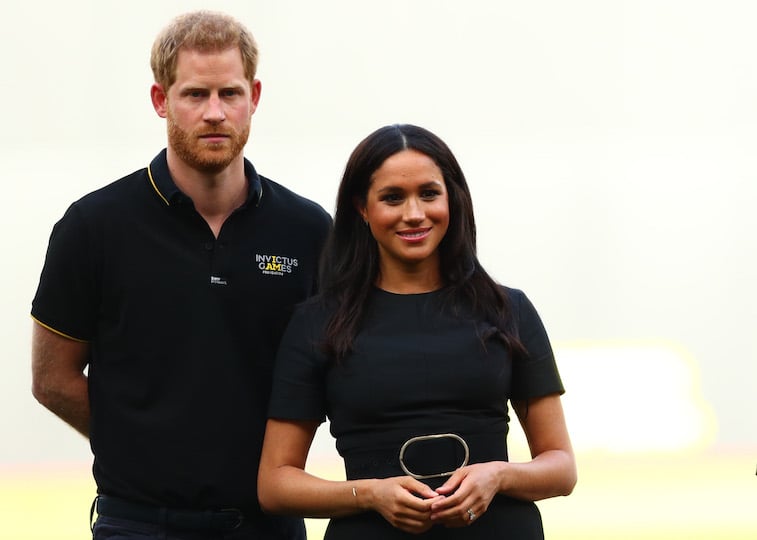 Prince Harry and Meghan Markle announced on their Instagram page that in October the family will come to Southern Africa on a two-week royal tour. They will visit South Africa, Malawi, and Angola as well as make a quick trip to Botswana.
"The Duke and Duchess are really looking forward to meeting so many of you on the ground and continuing to raise awareness of the high impact work local communities are doing across the commonwealth and beyond," the post said.
Prince Harry has done a lot of work in this African region. Most famously, he helped found the organization Sentebale to help children in Lesotho, Malawi, and Botswana who have been affected by AIDS.
This will not be Meghan Markle's first overseas tour; she notably went to Morocco with Prince Harry earlier this year. However, this will be the first time that the couple are taking Archie Harrison abroad and he will not even be a year old yet.
Prince William and Kate Middleton once toured Australia with Prince George
There's no doubt that Prince Harry and Meghan Markle have a lot on their mind about taking their newborn son abroad. However, perhaps it is comforting to have Prince William and Kate Middleton around for guidance.
The Duke and Duchess of Cambridge went on a 19-day tour to Australia in 2014 when their son George was less than a year old. Although it was a serious visit, royal followers had a lot of fun seeing photographs of Prince George doing things such as meeting a bilby and receiving a giant plush wombat from Governor-General Sir Peter Cosgrove.
What can Prince Harry and Meghan Markle learn from the Cambridges?
A source told Us Weekly that Prince Harry and Meghan Markle are doing as much as possible to keep baby Archie safe and happy. For example, drawing from Prince William and Kate Middleton's experience, the Sussexes will likely "establish a base they can commute from, rather than spend the nights in lots of different countries."
And while many fans are excited about seeing photos of Archie, the insider shared that the public should not expect to see too many. "Archie's going with his parents because they don't want to leave him behind in the U.K., not because they want to show him off at every stop."
Since Archie is very young and still need a lot of vaccinations, there are reasons to believe that the couple will not take him everywhere. The source said that "it's likely that Archie will only be present on certain safer parts of the trip, such as South Africa, leaving Harry and Meghan to travel by themselves to engagements in other countries."
In order to have someone take care of Archie while Prince Harry and Meghan Markle are working, it's possible that the couple will also bring a nanny along. They recently hired a nanny who reportedly quit after two weeks, so they will have to look for another person to take with them to Africa in the fall.