Why Prince Harry and Meghan Markle Don't Want to Be Seen as Arrogant
Prince Harry and Meghan Markle's popularity has been declining since they married only a year ago. They're in a desperate rush to repair their image, before it does permanent damage. Several recent news stories have held Markle in a less than positive light. But is this because she's arrogant, or is the media unfairly targeting her? Let's review why the public has this perception, and if there's anything that the Duke and Duchess can do about it.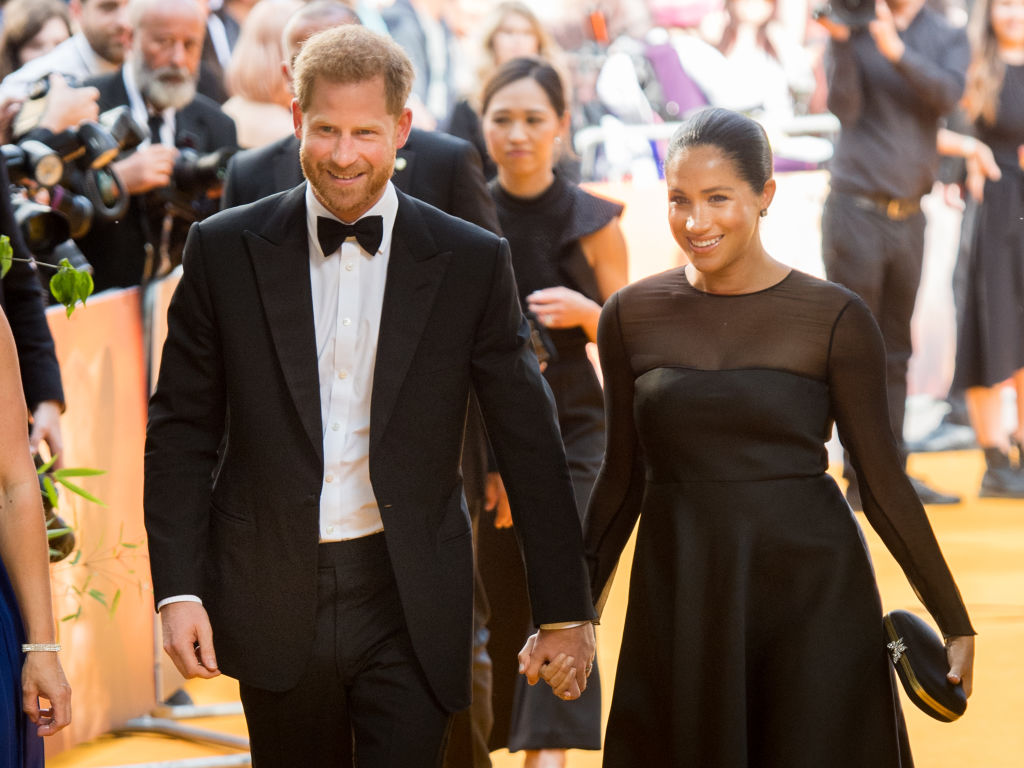 Meghan Markle caused controversy at Wimbledon
British citizens were shocked after news from Wimbledon. According to Metro, Sally Jones had been in the stands, taking photos of Serena Williams, when a royal protection officer tapper her on the shoulder. He asked her to refrain from taking pictures of the duchess, who was sitting not far away. The reason he gave, was that Markle was enjoying the event as a private citizen, and not in a royal capacity.
People all over the United Kingdom were outraged. They claimed Markle was acting more like a Hollywood actress than a royal. Piers Morgan, a well-known critic of Markle, said: "Meghan's got to learn she's not a celebrity anymore, she's the Duchess of Sussex… With the fact that taxpayers paid 2.5 million pounds for your home refurbishment… with the fact that taxpayers pay for the security guys to be at Wimbledon… We pay for that. The deal is; you're there, and then you smile."
But this criticism of Markle may not be warranted. After the incident, Princess Diana's former bodyguard, Ken Wharfe, came out to defend Markle. According to him, the bodyguard was to blame and not Markle. He speculated that her bodyguard was probably over-zealous in his desire to protect the duchess, and so made the decision on his own.
Prince Harry and Meghan Markle's neighbors insulted after strict rules
Only a short time later, another event outraged the public again. During a meeting held for the neighbors of Frogmore Cottage, a protection officer gave the group a set of rules they must follow with regard to the duke and duchess. The rules included over the top requests, such as not to speak to the royals unless spoken to first, not to pet their dogs, and not to ask about their baby.
The rules insulted the entire neighborhood. The area of Frogmore is inhabited by top officials and royal staff. These people know how to treat royals and should not need additional instructions, especially ridiculous rules that are stricter than the queen requires of her neighbors.
Once news of these outlandish rules hit the media, Buckingham Palace quickly issued a response, insisting that Prince Harry and Markle were not involved in the issuing of these rules. They blamed an over-zealous protection officer once again. The statement made to US Weekly read: "The Duke and Duchess didn't request this, didn't know about it, and had nothing to do with the content or guidance offered."
Why Prince Harry and Meghan Markle don't want to be seen as arrogant
Although they haven't spoken to the media directly, Prince Harry and Markle are always quick to deny allegations of arrogant behavior. Public opinion is a serious matter for royals. Taxpayers fund their lifestyle, and if the public were to decide they no longer needed or wanted a royal family, the results would be disastrous.
For this reason, Prince Harry and Markle are probably keeping a close eye on these types of reports. Their popularity is fading as a result of these rumors, and if they don't do something about it soon, they could be in trouble. Markle needs to convince the public that she wants to be a royal and not a celebrity. These are very different lifestyles, and the public will not stand for a duchess that acts like a stuck-up Hollywood actress.
Perhaps Prince Harry can take inspiration from the way his mother, Princess Diana, dealt with the public. She was the people's princess for a reason. She was never seen as out-of-touch or arrogant. Instead, she seemed to connect with people from all walks of life in a humble manner.
As a child, Markle looked up to Princess Diana as well. Perhaps they'll be able to draw from her memory when they interact with the public. In this way, it may not yet be too late for the reputation of Prince Harry and Markle.