Why Prince Harry and Meghan Markle Picked the Perfect Name for Baby Sussex
Prince Harry and Meghan Markle's new baby has officially arrived! On Monday, May 6th, the palace announced that Meghan Markle had given birth to a baby boy, weighing in at just over 7 pounds. While the entire world waited and watched for their first glimpse of Baby Sussex, the new parents took their time, so they could debut their baby in just the right way.
The subject of Baby Sussex's name has been a hot-button issue ever since Markle's pregnancy was revealed, and on Wednesday morning, royal fans finally learned what Prince Harry and Meghan Markle decided to name their baby boy: Archie Harrison Mountbatten-Windsor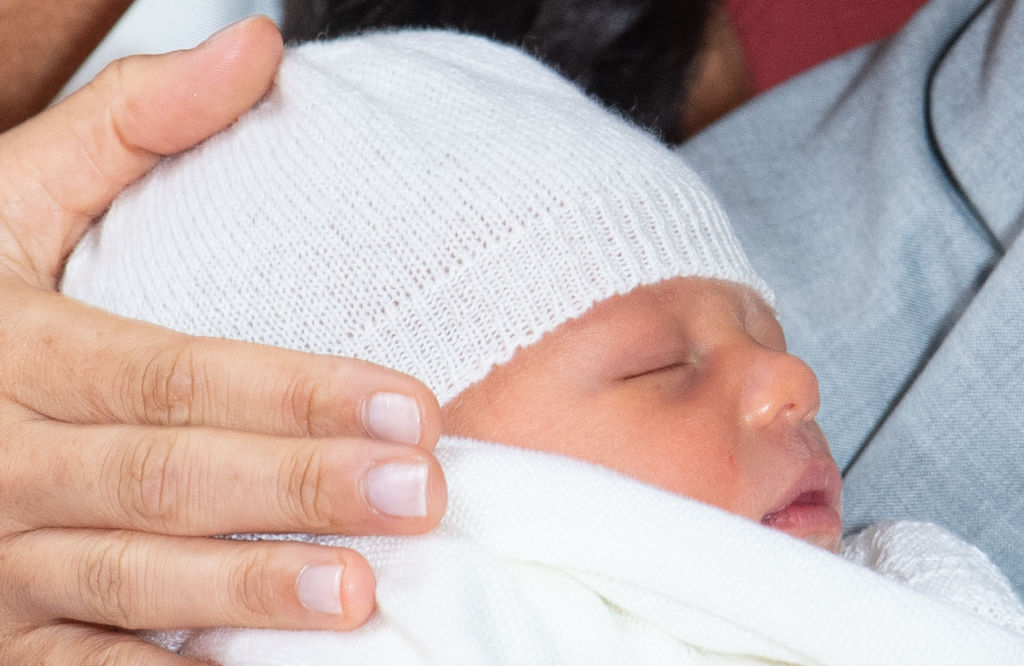 Was Archie Harrison Mountbatten-Windsor a top name choice?
In the months leading up to the baby's birth, betting agencies in England were working overtime as fans cast their vote for what the royal couple would choose to name their baby. Since Prince Harry and Meghan Markle chose to not reveal the baby's gender (with some reports stating that they didn't even know whether they were having a boy or a girl), fans placed bets on both top male and female names.
Top name choices for baby girls included Victoria, Elizabeth, Mary, and even Diana, while fans guessed favored boy names to be Alexander, Albert, James, or even Spencer, which would be a unique way to pay tribute to Prince Harry's mother, the late Princess Diana. Many fans predicted that the couple would choose a traditional name, although some guessed that the baby's name would include a nod to Meghan Markle's American heritage. As it turns out, the new parents surprised everyone with a name that is unique while still carrying historical weight.
How did Meghan and Harry reveal Archie's name?
The morning of May 8th, Prince Harry and Meghan Markle announced on their Instagram page that they had chosen a name for their baby boy. Baby Sussex, more formally known as Archie Harrison Mountbatten-Windsor, was shown in an adorable image as he met Queen Elizabeth and her husband, Prince Philip.
The name Archie was not one of the top names in any voting pool, so it's likely that a number of royal family watchers lost out on some money when the name was announced – but the adorable baby is more than worth the gambling losses.
Archie Harrison is the perfect name
As the first British-American baby born into the royal family, baby Archie will have a lot of expectations placed on his tiny shoulders. However, there's no doubt that he's off to a great start, with such a unique name. The name Archie is actually quite popular in both England and America, and consistently ranks as one of the top name choices year after year. It is also apparently one of Prince George's nicknames – when out on a walk with his maternal grandmother, the young royal told an onlooker that he is often called "Archie."
As to whether or not Archie could become a prince, like his cousin George, that would be up to Queen Elizabeth – while the new baby is not technically a prince now, the queen could decide to grant him the title in the future.
The baby's second name, Harrison, is also the perfect way to pay tribute to Prince Harry, since Harrison literally means, "son of Harry." There's little doubt both parents are completely thrilled with their new addition, and in the photos taken on May 8th, both Meghan Markle and Prince Harry couldn't stop gushing over their new baby. Markle looked fresh and glowing in a white dress as she stood next to Prince Harry, who cradled baby Archie and spoke to press and photographers.
The future is certainly bright for baby Archie, and for the entire royal family!