Why Prince Harry and Meghan Markle's Kids Wouldn't Use the Same Last Name as William and Kate Middleton's Children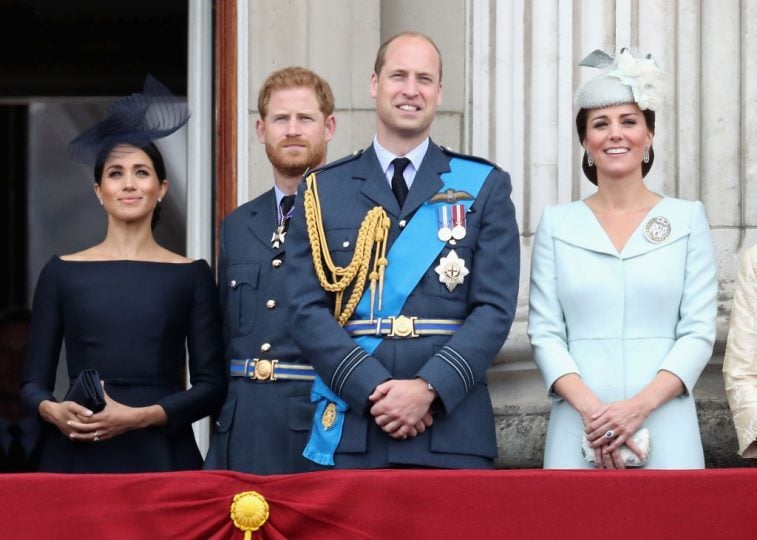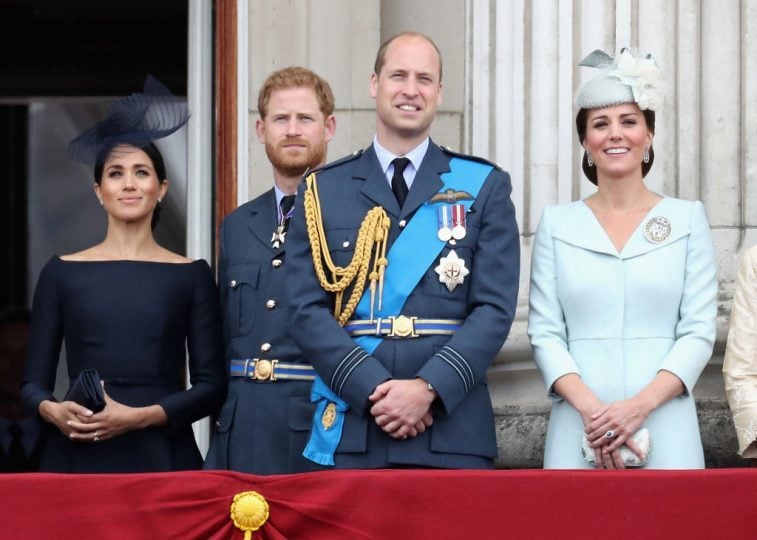 The question on every royal watcher's mind these days is when Prince Harry and Meghan Markle will decide to have children? Whenever that day comes, speculation about everything regarding their royal baby will be at a fever pitch and one thing people will certainly be wondering about is their future children's names.
We probably won't know the first names until after the birth just like with Prince William and Kate Middleton's kids. However, when it comes to their last names we do know that Harry and Markle's children likely won't share a surname with their cousins Prince George, Princess Charlotte, and Prince Louis.
The members of the British royal family are known by their first names and titles rather than their surname. You never hear Queen Elizabeth II or Prince Charles use their last name and may have wondered if they even have one. In fact, they do. The family's last name is actually Mountbatten-Windsor.
The queen was born with the last name Windsor. However, several years after her marriage to Lieutenant Philip Mountbatten –now known as Prince Philip– she decided to make a slight change to her surname by adding his last name with a hyphenated "Mountbatten."
"For the most part, members of the Royal Family who are entitled to the style and dignity of HRH Prince or Princess do not need a surname, but if at any time any of them do need a surname (such as upon marriage), that surname is Mountbatten-Windsor," the official royal website reads.
When Princes William and Harry were in school and the military, they used a different last name altogether. They were known as William Wales and Harry Wales because their father Charles is the Prince of Wales. This is also the case with William's son, Prince George. Since his father is the Duke of Cambridge the young royal is known as George Cambridge in school.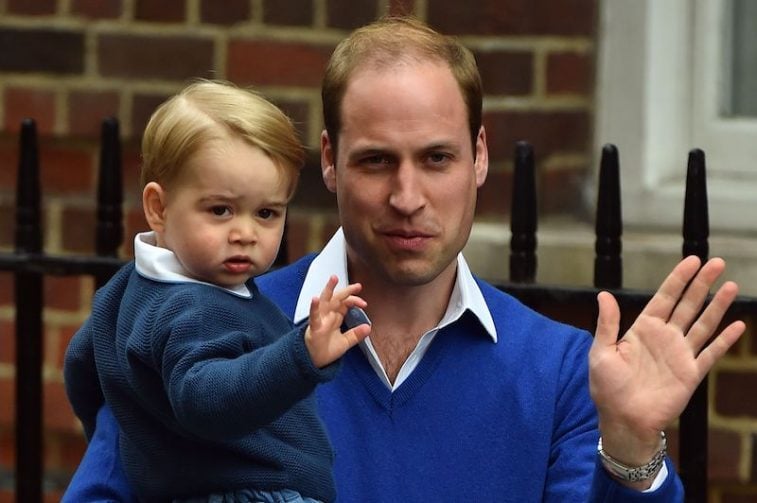 Therefore, the same pattern will likely be followed with Prince Harry and Markle's kids. When they were married on May 19, 2018, the pair received the titles of the Duke and Duchess of Sussex so it makes sense that their children would also go by the modern custom and use Sussex as their last name.
Harry and the former Suits star have both expressed their desire to have kids even before they tied the knot. In their first joint interview just after they announced their engagement the prince said, "We'll start a family in the near future." And prior to meeting Markle, he made it clear that being a dad is something he's always wanted, telling ABC News: "I've longed for kids since I was very, very young. I'm waiting to find the right person. Someone who is willing to take on the job."
Markle too has been vocal about wanting to be a mother. "I dream to have a family," she said during an interview with Lifestyle magazine in 2016. "It's all about balance, and I have so much happiness in my career and am fortunate to travel the world and see so many amazing things –it will also be nice to be anchored to something grounded and in the same place. Raising a family will be a wonderful part of that."