Why Prince Harry and Meghan Markle's Marriage Is Stronger Than You Think
It feels like everywhere one turns, there is another news about how Prince Harry and Meghan Markle's marriage might be falling apart. From reports of Prince Harry "ignoring" Markle in public to speculations that she could be unhappy with royal life, it's hard to imagine that their relationship could actually be going strong.
However, for fans of the Duke and Duchess of Sussex, there is no need to worry about the couple. Despite the constant negative news circulating the globe, the two of them have shown that their marriage is actually stronger than onlookers are led to believe.
Prince Harry and Meghan Markle support each other whenever they can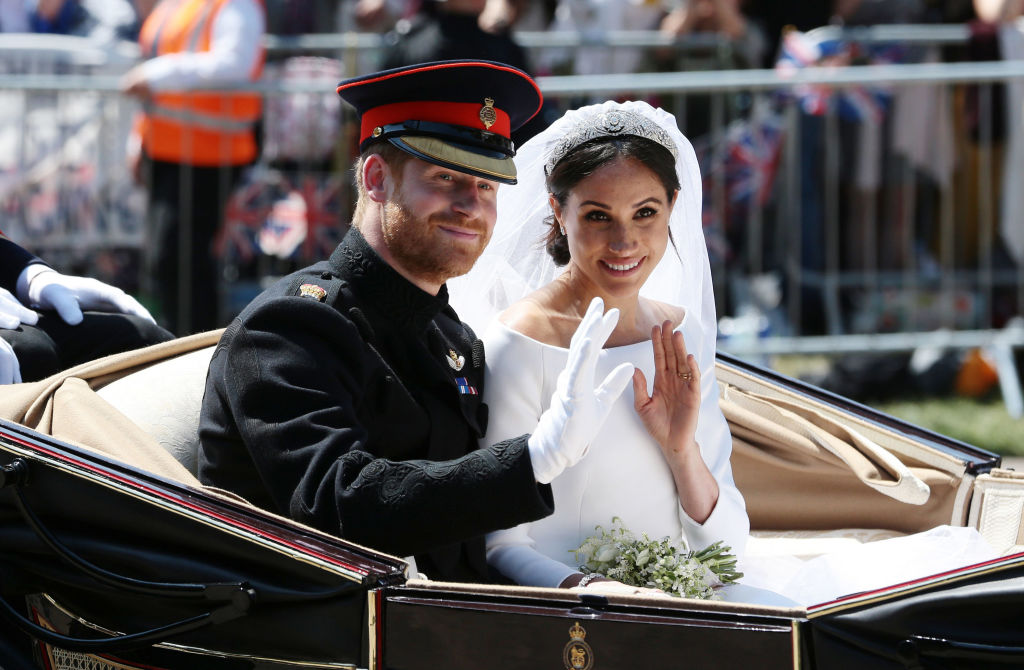 From the beginning, Prince Harry and Markle have shown that they will stand by each other through thick and thin. This is no doubt a sign that both of them care deeply about one another.
For example, when it was first revealed in 2016 that Markle was Prince Harry's girlfriend, she received a huge amount of negative press and privacy invasion. In response, the prince took a stand to protect his girlfriend and issued a statement telling the media to leave Markle alone. The statement detailed Prince Harry's disapproval for the "wave of abuse and harassment" Markle received as well as the "racial undertones of comment pieces; and the outright sexism and racism of social media trolls and web article comments."
More recently, on Duchess Meghan's birthday, Prince Harry took to social media to share a sweet message for her. "Happy Birthday to my amazing wife. Thank you for joining me on this adventure! – Love, H," the message said.
While Markle has been quieter in public, she has shown lots of support for her husband behind the scenes. Most notably, she helps him deal with the pressure that he constantly gets as a public figure and reminds him of his unique role in the world.
Prince Harry and Meghan Markle often try to spend time with each other
Prince Harry and Markle also seem to enjoy spending time with each other and they do it often.
Before they got married, the couple went on a trip to Botswana together, where they reportedly had a very good time. In fact, they decided to commemorate the country when they got engaged with a stone sourced from Botswana in Markle's engagement ring. Later on, in the fall of 2019, Prince Harry and Duchess Meghan will return to Africa for a family vacation/humanitarian trip.
In August, the duke and duchess also traveled together with their son to Spain and France. Not long after, people also spotted them having a very relaxing lunch together at a pub near their home. There's no doubt here that Prince Harry and Markle truly enjoy each other's company.
Prince Harry and Meghan Markle's body language reveals that they are close
The couple has also shown that they are in love in more subconscious ways. According to body language experts, when Prince Harry and Markle are in public, they definitely seem to be in sync and well-connected.
When talking about several pictures of the Duke and Duchess of Sussex together, body language expert Jane Greer commented that the two of them are "in their element together" and that "their harmony is evident."
Many royal followers have also noticed that they touch each other and hold hands more often than Prince William and Kate Middleton. This has attracted a bit of criticism since royals are encouraged to not engage in PDA, though Greer pointed out that it allows them to "remain connected to one another" when there are a lot of other people around them.
In any case, it's clear that after a year together, Prince Harry and Markle's relationship is still going strong.