Why Prince Harry And Meghan Markle's Move To California Would Come With Complications
Meghan Markle and Prince Harry are allegedly planning to move to California to be closer to her side of the family, yet the couple's big relocation plans might be thwarted by a major complication. In the event that the Duke and Duchess of Sussex move their family to California, they will have trouble using taxpayer money to fit the bill. Instead, the pair will have to use their own funds to purchase the home, which could prevent them from moving to California altogether.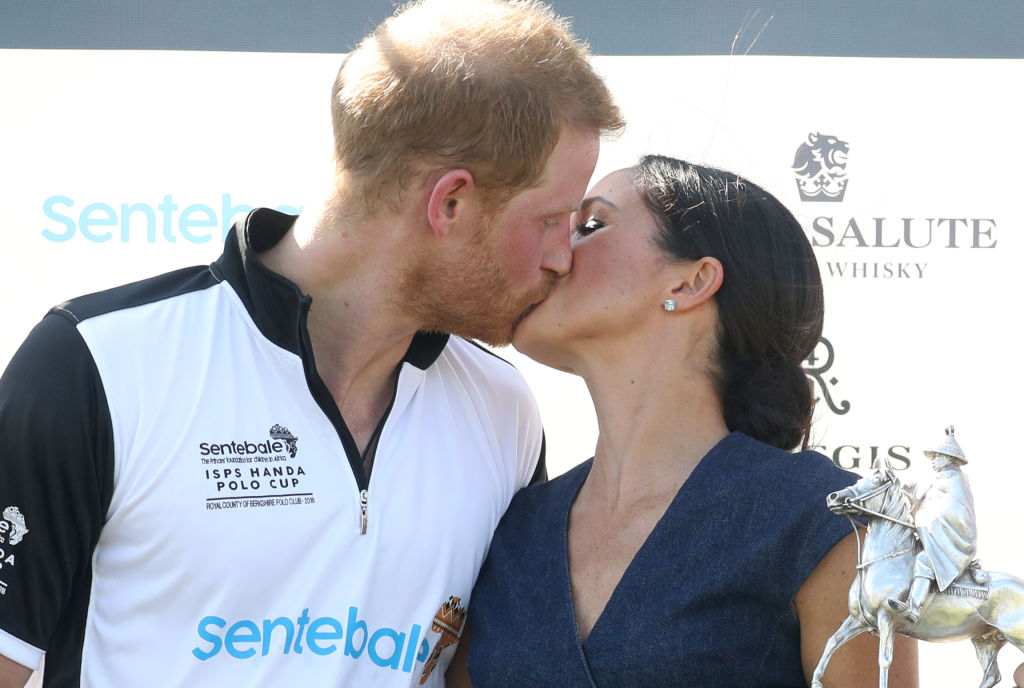 Meghan and Harry's move comes with complications
Inside sources claim that Meghan Markle and Prince Harry have been looking for houses in Malibu for several weeks. The former Suits star is reportedly getting homesick after living in London for the past two years and wants to be closer to her mother, Doria Ragland. According to Express, the editor of the Daily Mirror, Russell Myers, claims that Markle wants to move to a rich neighborhood in the area and is willing to spend millions to see it happen.
"There are some rumors that some of her business associates have been looking for a place in California, in the sort of millionaire playground of Malibu, wouldn't that be nice?" Myers shared. "One can only hope they pay for it themselves out of their own pocket this time, rather than their taxpayer-funded home."
Myer added that Harry and Markle have started a new foundation called the Sussex Royal Foundation, which might add an office in the United States. If that happens, the couple would have an excuse to purchase a home in the area and possibly use taxpayers to fund the project.
That said, buying the house is only part of the expense. The couple would also have to arrange a security team to watch the home and be present whenever they are in town. Exactly where these funds would come from is yet to be determined, but Markle and Harry definitely need to be careful about spending more taxpayer money for projects.
Will Meghan Markle move to California?
Rumors that Markle is headed to California have been circulating for months. The reports heated up after one of Markle's old etiquette teachers, Edmund Fry, revealed that she misses her old home in Los Angeles. Markle, who used to star on the series, Suits, was born in raised in L.A. and still has many friends in the area. Markle's mother also lives in California, and having her close to the family makes sense, especially if they have any more children.
There are also other benefits to living in the United States as opposed to the U.K. In the states, Markle and Harry would not garner as much attention from the media. There are plenty of places in California where the couple could visit without fear of being spotted.
With Hollywood nearby, people in the area see celebrities all the time, and there is a strong chance that Harry and Markle would go unnoticed most of the time. The Duchess of Sussex has also expressed interest in giving her son, Archie Harrison Mountbatten-Windsor, a normal life – a goal that could be accomplished outside of the U.K.
Prince Harry and Meghan Markle face backlash over Frogmore Cottage renovations
So far, Harry and Meghan have kept their moving plans under wraps and have not commented on the rumors. Instead, the couple has been adjusting to their new lives as parents and are reportedly enjoying themselves inside their new home, Frogmore Cottage. Although the two are loving the family life, they recently came under fire over how they handled the renovations process.
The pair reportedly spent millions of taxpayer money to fund the renovations, a move that angered a lot of U.K. citizens. They did, however, pay for some of the repairs to the estate and did not rely solely on outside contributions.
Unfortunately, Harry and Markle also came under fire for recently using a private jet to go on a quick family trip. In light of the backlash, several of Markle's celebrity friends defended her on social media, including Elton John. The singer revealed that he allowed Harry and Markle to use his jet so that they could safely travel to his home in France.
Prince Harry and Meghan Markle are currently getting ready for their highly anticipated tour of South Africa, which is scheduled to begin this fall. The trip will mark the couple's first as a family of three.