Why Prince Harry Is the Only Royal Who May Really Appear in 'Bond 25' Cameo
Earlier this month, British newspapers reported that Prince Charles had been offered a cameo role in Bond 25, which would make him the first member of the royal family to appear in a Bond movie. The future king has not accepted or declined the offer yet, but even if he does, there are still two other backup princes: William and Harry. However, making this cameo happen could be tricky for more than one royal family member.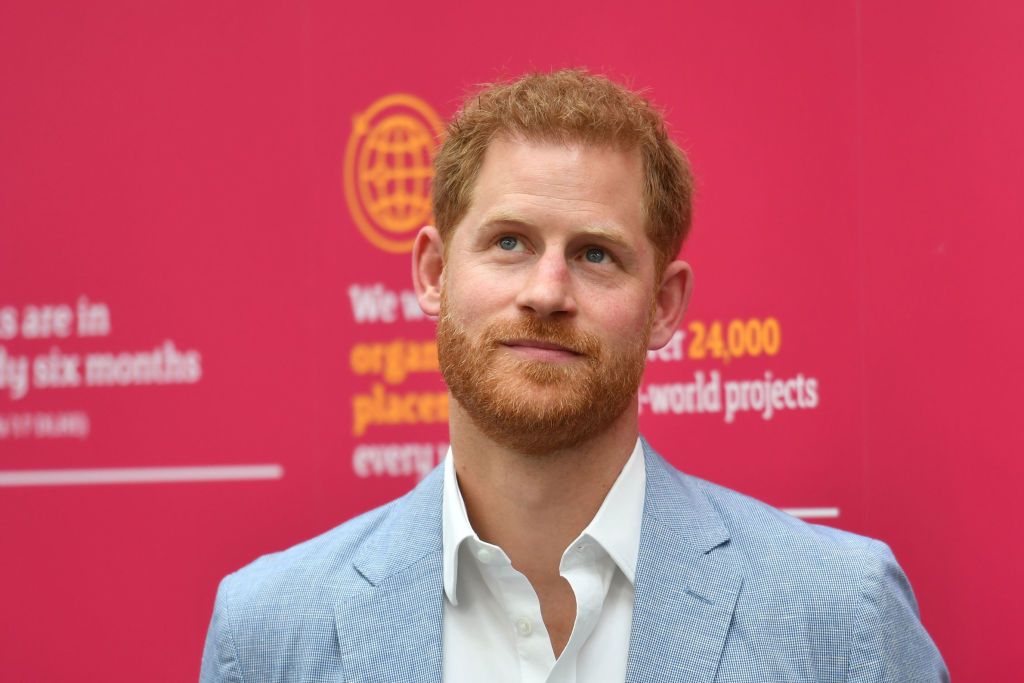 Are future kings allowed to be in movies?
Page Six had reported on the offer for Prince Charles, noting that was "considering" the part. However, there has also been speculation that because he's next in line for the throne, he may feel it unwise to accept the part.
While there have been no reports that Queen Elizabeth is in grave condition, she is 93 years old. For that matter, Prince Charles himself will be 71 later this year. So if he ascends to the throne, he would not necessarily be the head monarch for very long — certainly not as long as his mother, who has been queen for 67 years.
Prince William would be the next big catch, but he's also in line for the throne. The same logic that would prevent his father from the cameo would also apply to the Duke of Cambridge.
As such, some say Prince Harry would be the ideal choice since he's not slated to be king. There's just one problem with this line of "logic." Technically Harry is in line for succession too. Granted, he's further down the line, after the very young Princes George and Louis and Princess Charlotte — Prince William's children. But he's still in line. So if the royals can't serve because they're in line for the throne, that eliminates a good chunk of the family.
The queen worked with James Bond in the past
All this speculation over Prince Charles having to pass over the part seems rather silly, considering his mother has already worked with James Bond.
Granted, this wasn't in a James Bond movie — it was in a special sequence created by director Danny Boyle for the 2012 London Olympics. In the video, Daniel Craig's Bond goes to the actual Buckingham Palace to pick up the Queen. The two board a helicopter, fly to the Olympic stadium and appear to skydive into the opening ceremony.
Of course, the skydivers were stuntpeople, but the jump was timed just before the real Queen Elizabeth made her entrance. The crowd loved it, and the queen said she was delighted to have taken part. She only had one line ("Good evening, Mr. Bond") so if Prince Charles feels wary, perhaps his mother would be up to appearing in an honest-to-goodness Bond movie?
What's more, Prince William and Prince Harry were both going to be in The Last Jedi as stormtroopers, but it didn't pan out, supposedly because they were too short.
'Bond 25' comes out next April
Bond 25, which still does not have an official title, is currently shooting and is expected to be Craig's final turn as 007, having played the part for five movies: Casino Royale, Quantum of Solace, Skyfall, Spectre and the new one.
It's scheduled for release April 8, which is unusual for a Bond film — all of Craig's have come out in late fall for the holiday movie season. For that matter, all of his predecessor Pierce Brosnan's movies came out for the holiday movie season too. Prior to that, the Bond movies had come out in the summer.
However, Bond 25 had a difficult birth. It was originally slated to be directed by Boyle, but he departed over creative differences. Replacing him was Cary Joji Fukunaga, best known for helming the first season of HBO's True Detective.
IMDB describes the plot as such: "Bond has left active service. His peace is short-lived when his old friend Felix Leiter from the CIA turns up asking for help, leading Bond onto the trail of a mysterious villain armed with dangerous new technology." It has been reported that Lashana Lynch (Captain Marvel) will take over not as Bond, but as the new 007.